04/25/2019 01:40:30 PM
'Chokkarangam' the auditorium of Mahatma Global Gateway was inaugurated today by Mr.Srinivasan and Mrs.Nachiyar of Aravind Eye Hospital. This auditorium was constructed to give our students a wonderful platform to develop their confidence and stage performances. We teachers take great pride in nurturing our children with the best amenities in school.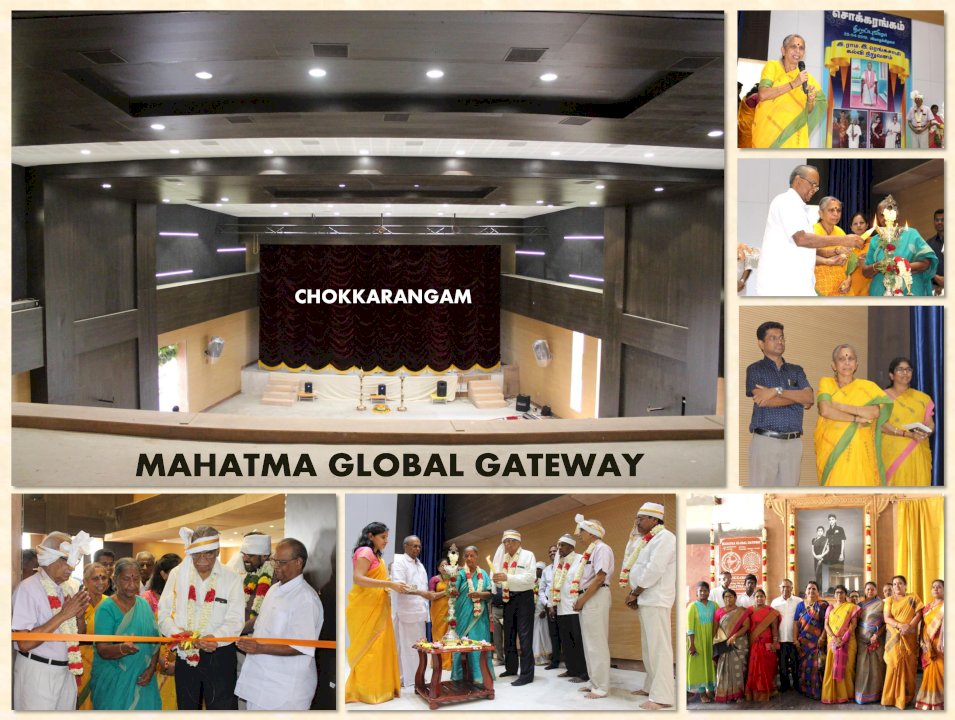 04/23/2019 09:26:20 AM
Kudos to the winners… Shrimadhan participated in National & International Level Space Science Essay Writing Competition in NASA, Kennedy Space Center, Florida USA conducted on April 15, 2019. He was awarded as a "Space Explorer". In addition to this, Himanshu Choudary, Easitha and Lisha Dharshini participated in the space camp training programme conducted by Mars Base-I unit, Kennedy Space Centre and got training certificate. To their surprise, they had a chance to interact with an astronaut Dr.Wincent Scott, who was a co-passenger with Kalpana Chawla.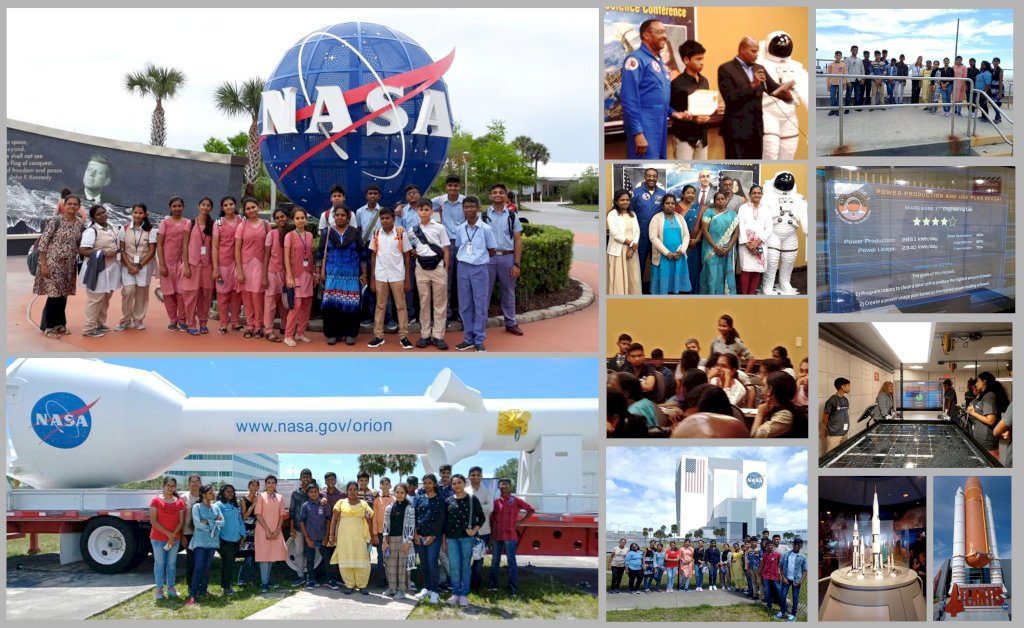 04/15/2019 12:24:27 PM
We are proud to share the next achievement of Jovitha Sangai. She has won the first place in the under 10 Manchester Trophy Archery competition organized by Yuva Public School in coimbatore. Hearty congratulations!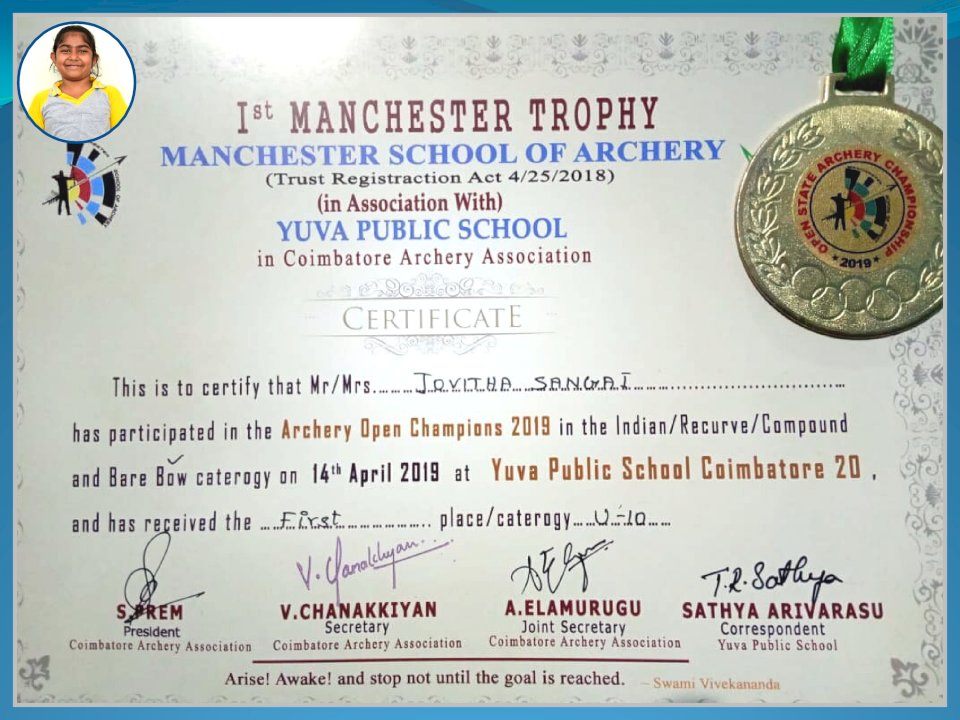 04/10/2019 11:49:55 AM
Our Reception & Grade V grandaunts successfully completed a course of study and were awarded on this memorable occasion. Mrs.Nandini Murali the Chief Guest presided over the ceremony. The presentations by the students were close to our heart as it acted as a thanks giving ceremony. Our heartfelt gratitude to all the parents for their encouragement and support throughout the year.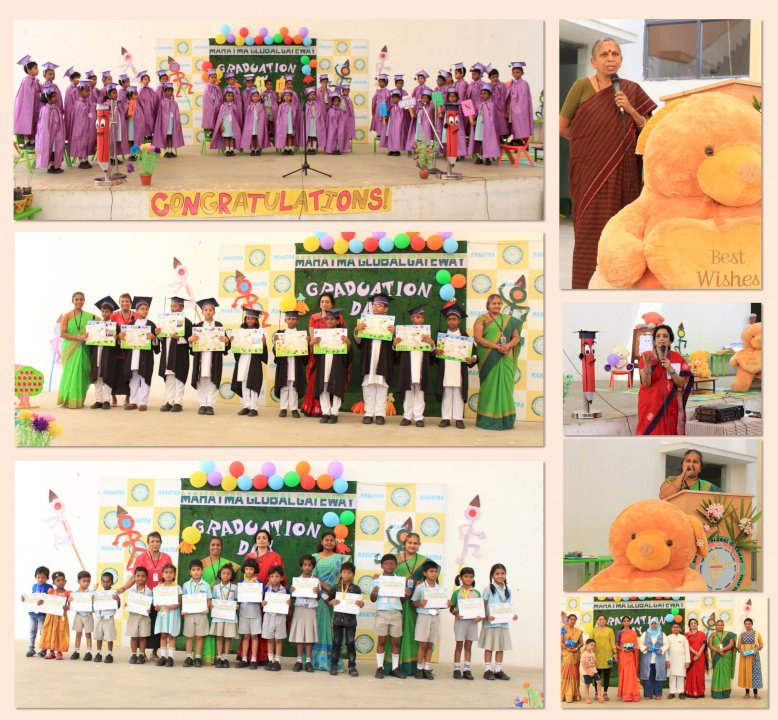 04/09/2019 12:12:01 PM
The Story Festival organized through BIBLIOS - the Book Lovers team was an excellent take away for the vacation for both the kids and teachers. The story relay, the mask making and the story sessions engaged and entertained the students throughout the day.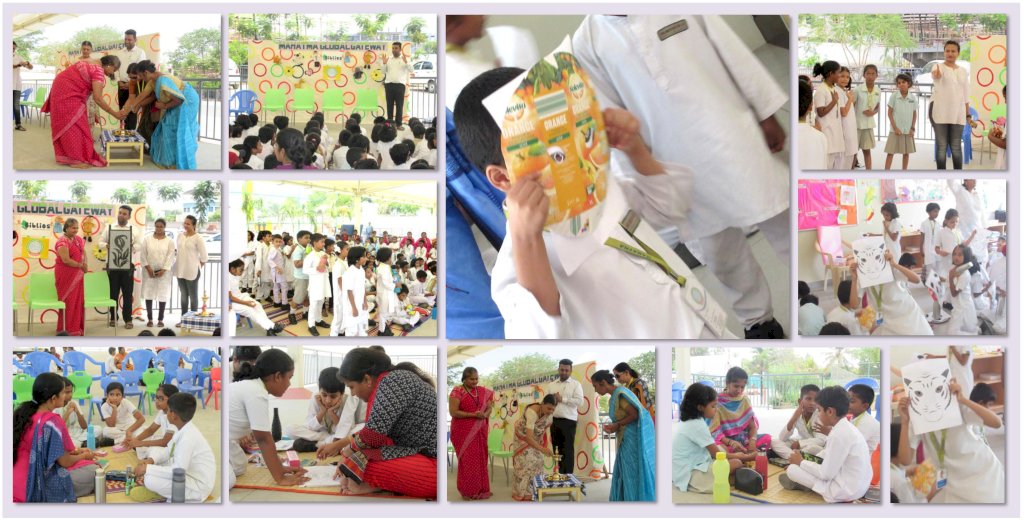 04/09/2019 12:10:18 PM
Sports Day Activity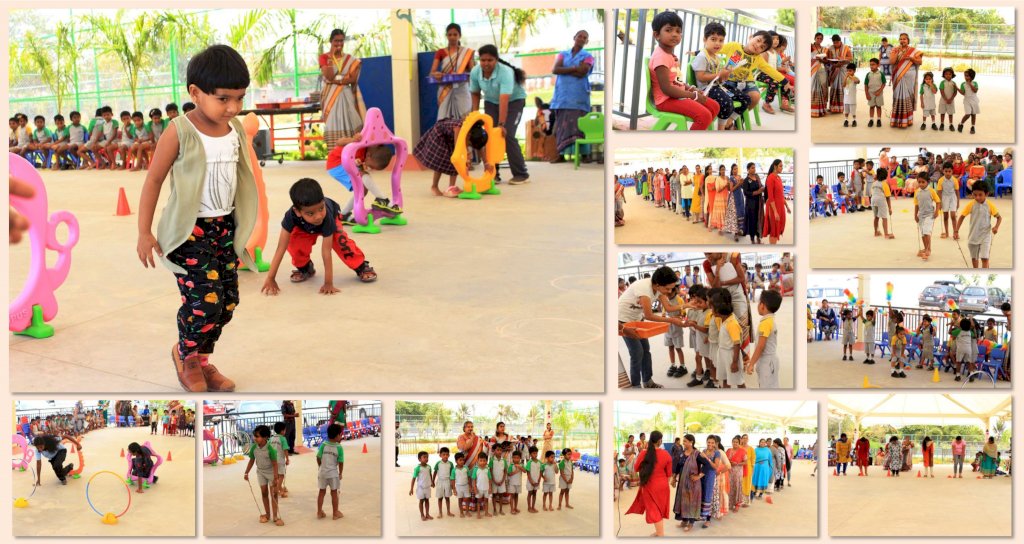 03/07/2019 11:50:35 AM
Expo for Excellence - a conglomeration of all-things-art, Science projects and selling kiosks. Art a harbinger to transform and empower young minds. Science projects will let the children explore the modern science solutions to our pressing challenges of the eco system. Budding entrepreneurs hone their skills through these selling kiosks.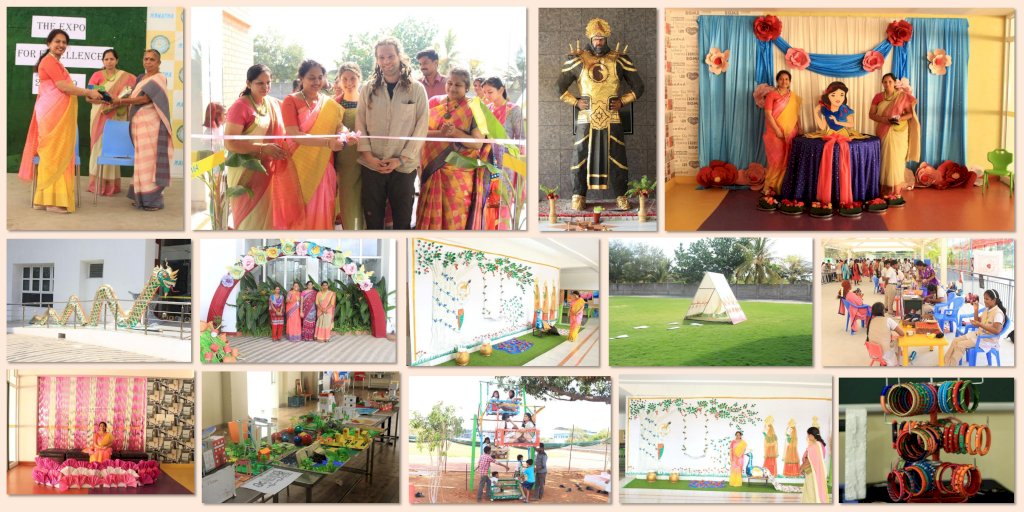 02/26/2019 12:22:57 PM
" Nothing beats an exciting hands on experience to deepen learning. The magic of a field trip isn't just the subject. It's the break in routine and adventure that opens up children's minds to new things" our Pre-nursery, Nursery and Reception learners were taken to field trip to Algarkovil to enhance their learning. yoga session by Mrs. Mithra made the children feel relaxed and stay with peace of mind. We have no words to express the fun they had on 'moo'ing with the cows, quacking with geese and learning ' Tall-short ' from the trees and plants. We were amazed to see our young learners appreciate and enjoy beauty of nature.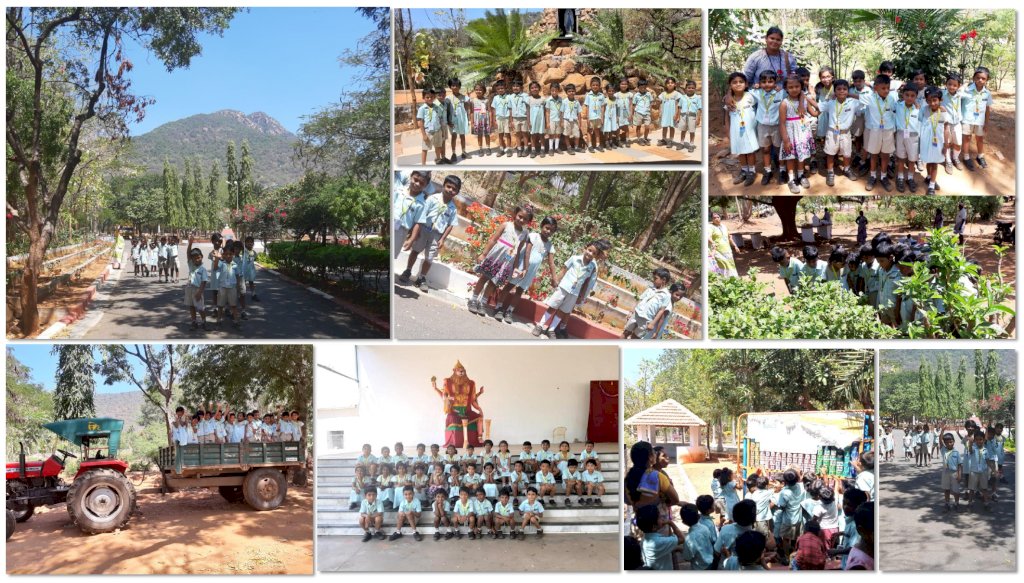 02/18/2019 12:43:00 PM
The Dance to the Beats' - Footloose presentation was the highlight of this month. Children danced to the vibrant beats for the rocking music which made the audience to dance along. What an energetic evening! Children, teachers and parents danced to the finale letting out stress and letting in joy. The stage decoration, the costumes and props and the hardship of the masters and teachers were evident and brought in a glorious dance night. Hats off to the students for bringing success in each of their performances.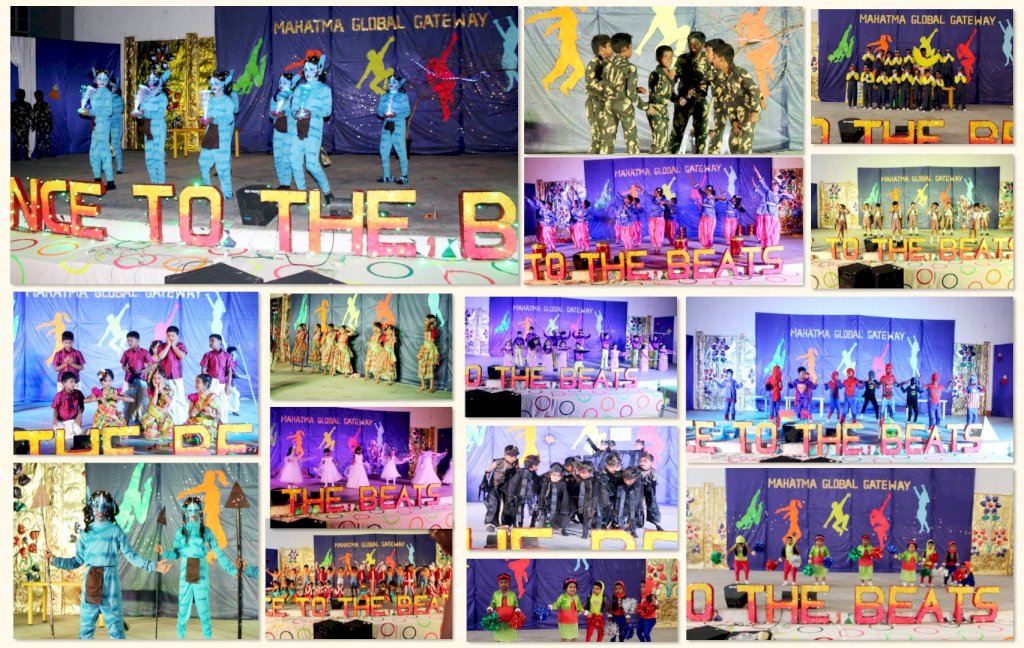 01/30/2019 09:56:52 AM
STEM Lab Inauguration: The much awaited STEM lab is inaugurated with all bells and whistles at an auspicious time in the presence of our Senior Principal Mrs.Premalatha Madam and Deputy General Manager of HCL-Mr.Prakash Raman. The joinery of STEM Lab exploration began with the students of Grade VII presenting their projects to the guests.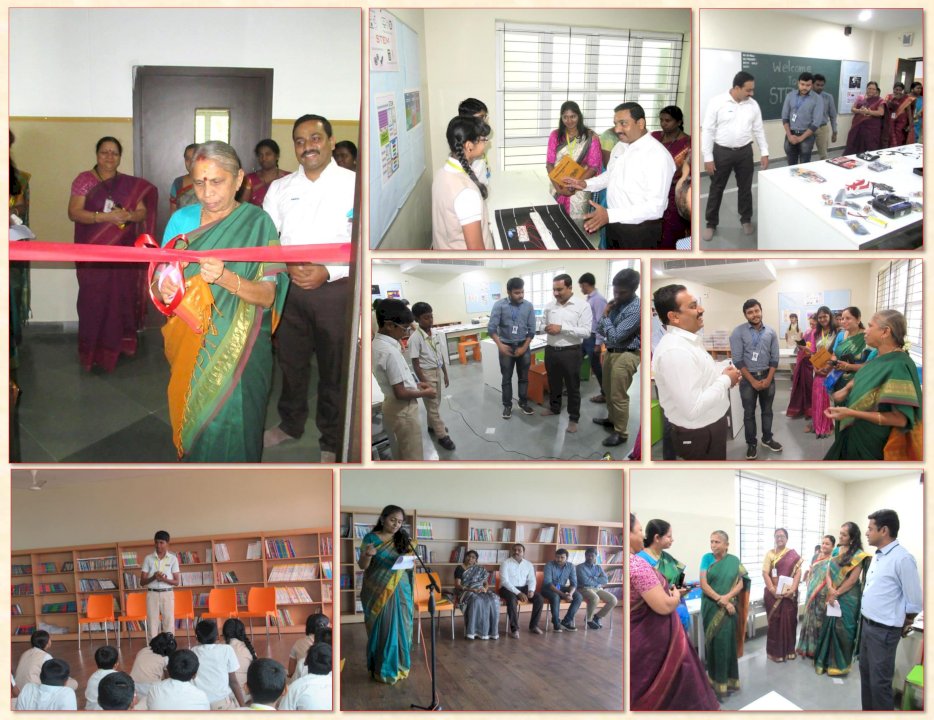 01/30/2019 09:48:53 AM
70th Republic day was celebrated in our school campus. The tricolor flag was hoisted by our transport department (Drivers and conductors). Children sang patriotic songs, a classical dance was staged by Grade IX students on freedom. A discussion on Republic Vs Independence day was debated by the teachers. Finally sweets were distributed to the parents & students.
01/21/2019 11:00:14 AM
Grade 5 and 6 conducted an exclusive Math Expo on 21st January, 2019. This combo pack was filled with quilling jewellery, handmade bags, handicrafts, homemade chocolates and juice stalls highlighting the logical and artistic capabilities of all learners. Mathematical and proportional explanations on the concepts of' percentages' by students to all their shoppers was a learning experience to both students and teachers. A special thanks to all the parents for their support and encouragement.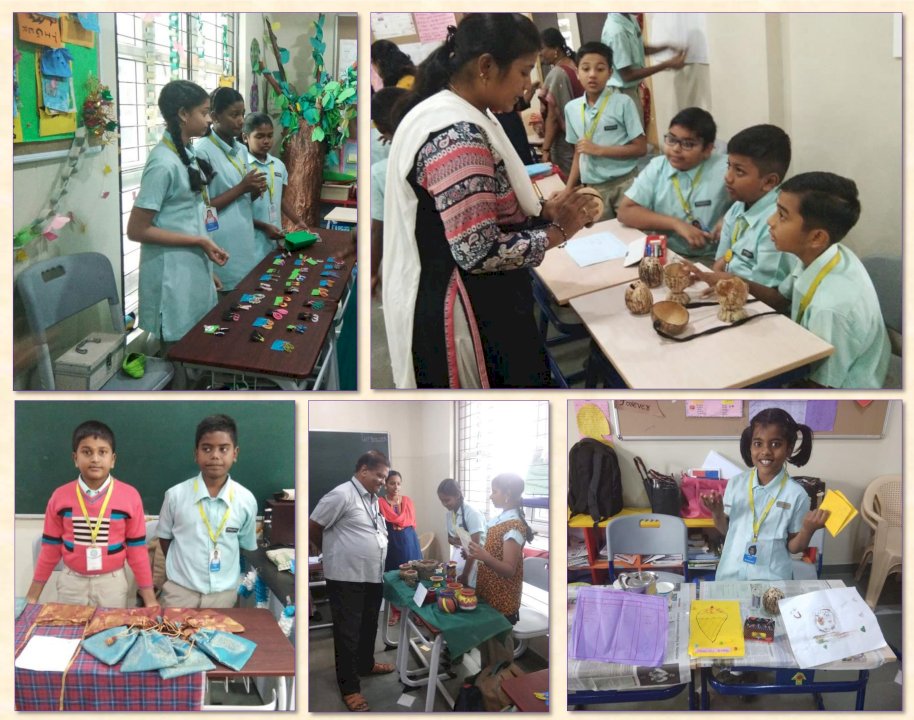 01/11/2019 12:07:08 PM
Pongal is a festival to thank the almighty for the overflowing harvest. The 'Mann Vaasanai' Pongal carnival at Mahatma Global Gateway has given overflowing joy and happiness to all of us. The fun and games, the folk marathon, the jolly rattinam rides and the Bullock cart ride were the highlights of the carnival. Experiencing a village fair inside an international campus was the objective of this feat. We are thankful to all who supported in giving the best to the kids. Hope it was a memorable day for all. Have a happy and prosperous Pongal!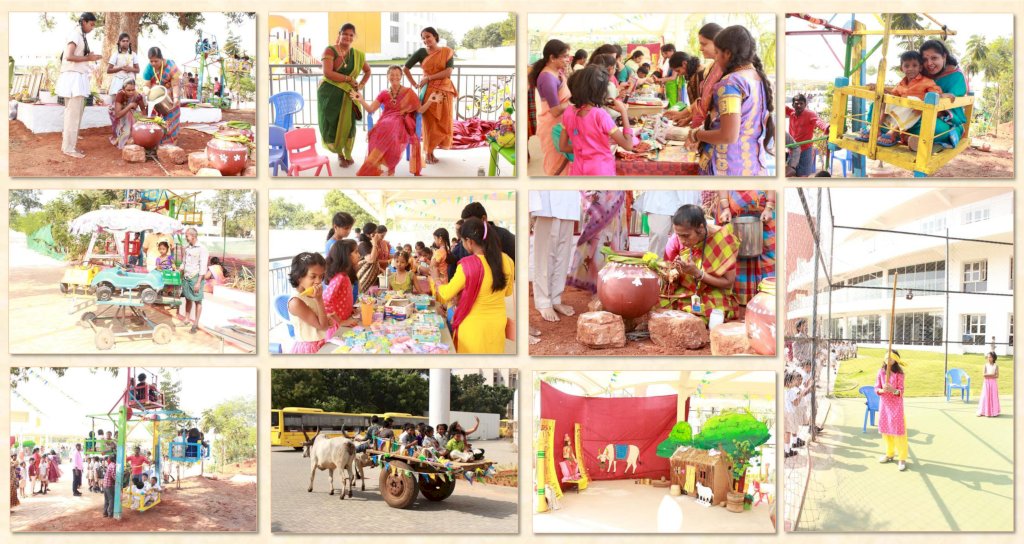 01/05/2019 08:46:10 AM
PROFESSIONAL DEVELOPMENT OF TEACHERS (Saturday- 05/01/2019) The first Saturday of the year unleashed an hour of Workshop for Teachers by Mrs. Rini Mathew. The session encapsulated an Introduction on the necessity to CORRELATE and CONNECT through facilitated teaching. Language is at its best when exhibited through an understanding of Human Psychology and the Workshop highlighted the importance of a rapport between one's students and also with colleagues. Teachers reciprocated with positive feedbacks on the day's experience and also recalled on the major concerns from the previous session.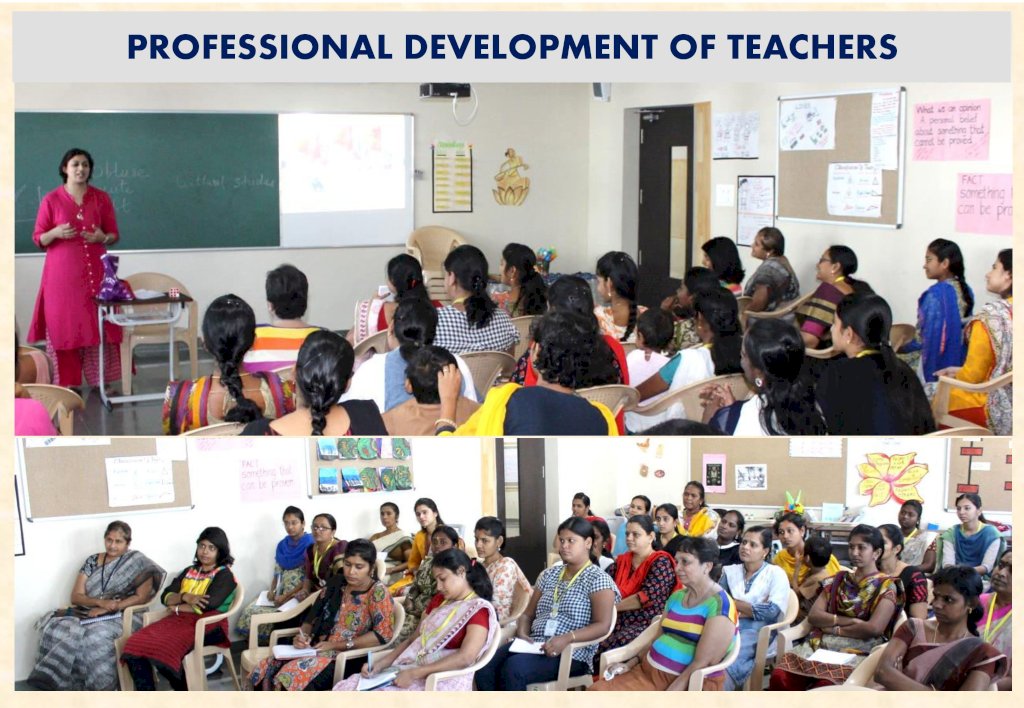 12/22/2018 11:13:30 AM
'What could a dot on a paper do' was the question each of us had when we started preparing for the dot art in school this month. It took us to extreme happiness when the completed work was displayed and appreciated by all. If one has visited our Dot Art Fiesta, they would, for sure know the creative, cooperative and hard work put in by our students and teachers. Hats off to their teamwork! We just did cotton swab dots, pencil back dots and dots using everything which was round, but the eye capturing colours and perfect work has brought in the best fiesta ever. Thanks to parents for attending & participating in the stage programs and supporting us in the sale of art works which will be utilised for charity.