01/11/2019 12:07:08 PM
Pongal is a festival to thank the almighty for the overflowing harvest. The 'Mann Vaasanai' Pongal carnival at Mahatma Global Gateway has given overflowing joy and happiness to all of us. The fun and games, the folk marathon, the jolly rattinam rides and the Bullock cart ride were the highlights of the carnival. Experiencing a village fair inside an international campus was the objective of this feat. We are thankful to all who supported in giving the best to the kids. Hope it was a memorable day for all. Have a happy and prosperous Pongal!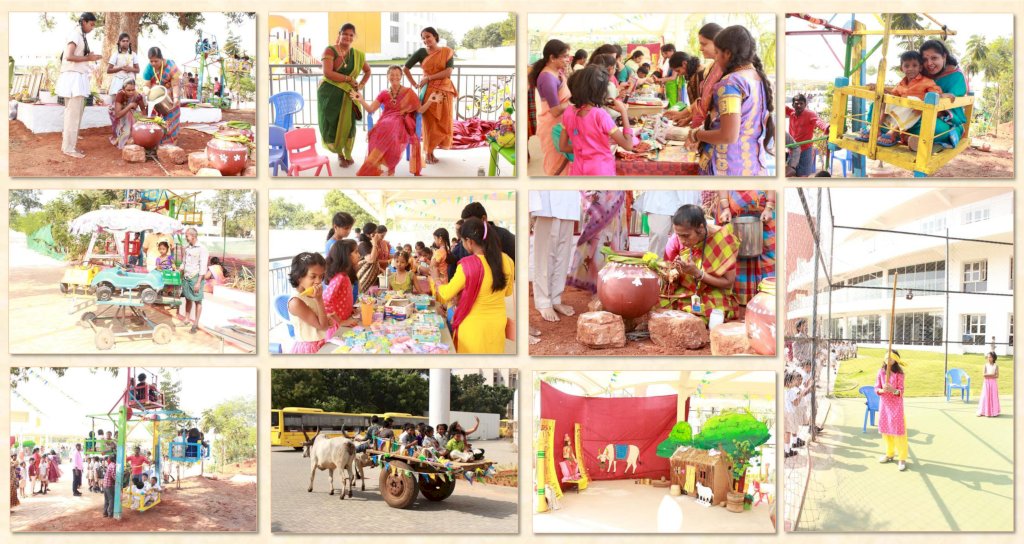 01/05/2019 08:46:10 AM
PROFESSIONAL DEVELOPMENT OF TEACHERS (Saturday- 05/01/2019) The first Saturday of the year unleashed an hour of Workshop for Teachers by Mrs. Rini Mathew. The session encapsulated an Introduction on the necessity to CORRELATE and CONNECT through facilitated teaching. Language is at its best when exhibited through an understanding of Human Psychology and the Workshop highlighted the importance of a rapport between one's students and also with colleagues. Teachers reciprocated with positive feedbacks on the day's experience and also recalled on the major concerns from the previous session.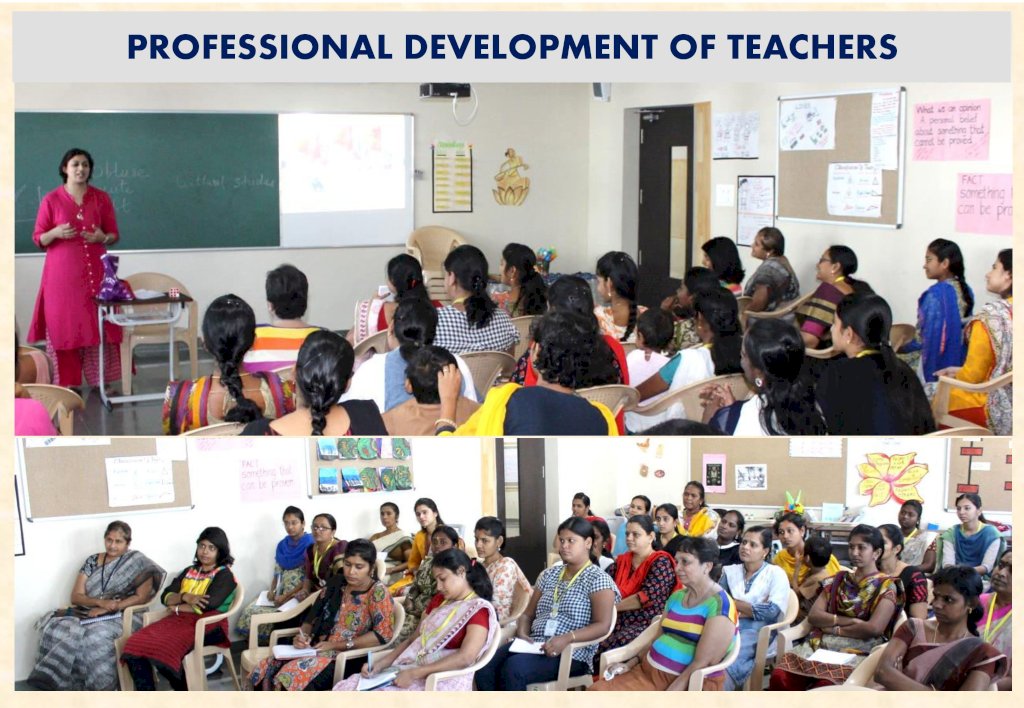 12/22/2018 11:13:30 AM
'What could a dot on a paper do' was the question each of us had when we started preparing for the dot art in school this month. It took us to extreme happiness when the completed work was displayed and appreciated by all. If one has visited our Dot Art Fiesta, they would, for sure know the creative, cooperative and hard work put in by our students and teachers. Hats off to their teamwork! We just did cotton swab dots, pencil back dots and dots using everything which was round, but the eye capturing colours and perfect work has brought in the best fiesta ever. Thanks to parents for attending & participating in the stage programs and supporting us in the sale of art works which will be utilised for charity.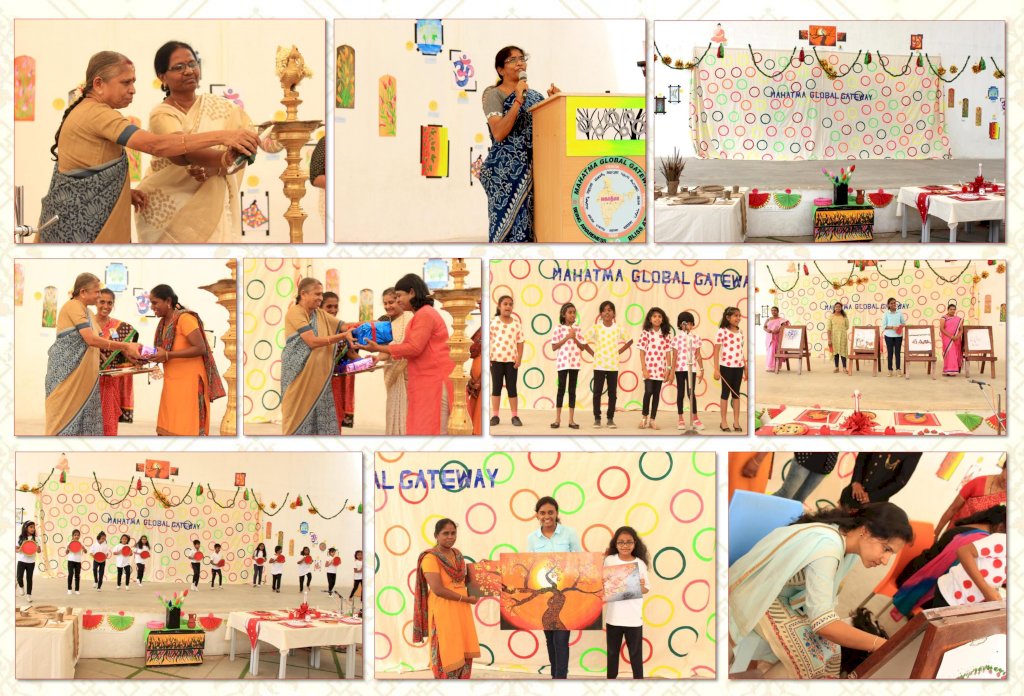 12/21/2018 10:27:50 AM
Christmas is here and near. Number of Angels and tiny Santa's filled the place when kids sang X-mas songs, delivered a short message on 'Who is Santa?' and enacted a short skit. There, entered our most wanted Santa, dashing through our kids. The place was filled with Jingle Bell songs, claps and laughter. What a lot of fun each one had. Teacher's rain deer dance was full of energy and brought out a moral on inclusiveness which bagged the children's cheers. Children's day competition prize winners were awarded .As long as we know in our hearts, what Christmas ought to be... Christmas is.. Merry Christmas and a Happy New Year!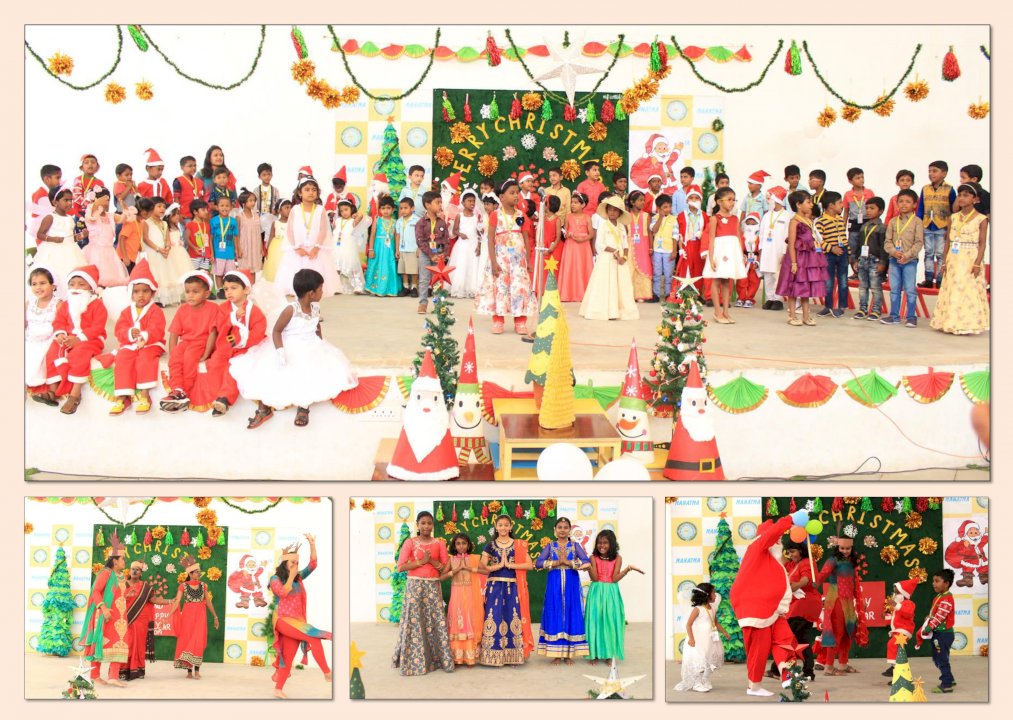 12/20/2018 12:00:57 PM
On 17th December our KG kids visit to Akkamma CBSE KG area for Carol's, Story Presentation, and Videos on Christmas songs. Kids were excited to bring back the colour balloons and pencils with them.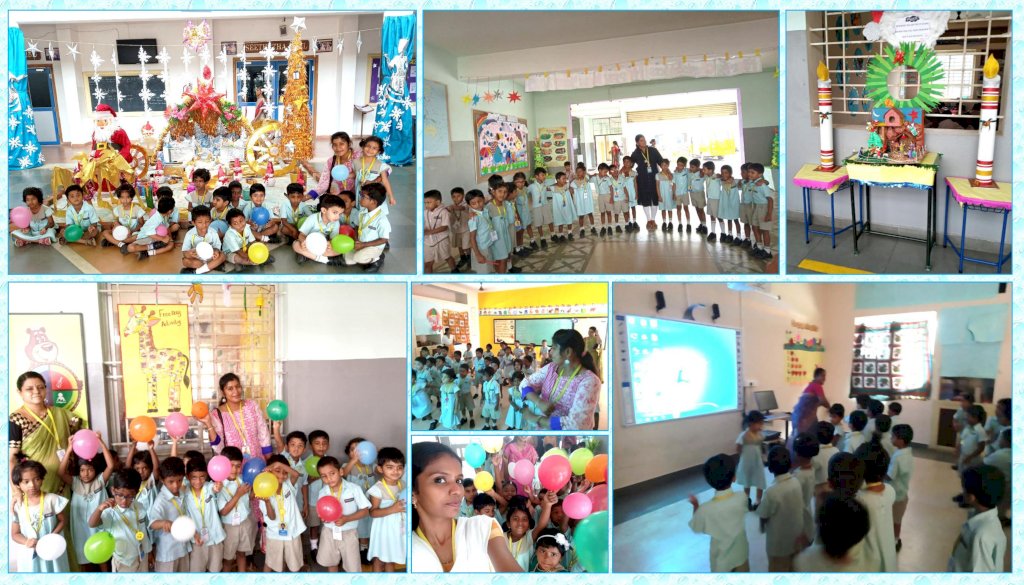 12/19/2018 11:07:26 AM
Christmas is related to fun and play. Wednesdays at our school are meant for playing assembly where children play games as a team representing their houses inspite of the classes they belong to. Today, the play theme was 'Santa run'. One Reindeer, four sledge bearers and a Santa represented their house to run to win. The happiness that was created in the morning lasted throughout the day.
12/19/2018 10:48:28 AM
LKG Kids spent sometime today with Pottapanaiyur Govt. School Children. They entertained them with Christmas songs and made them feel happy by sharing X-Mas cakes. They wished the Govt. School children Merry Christmas and a Happy New Year.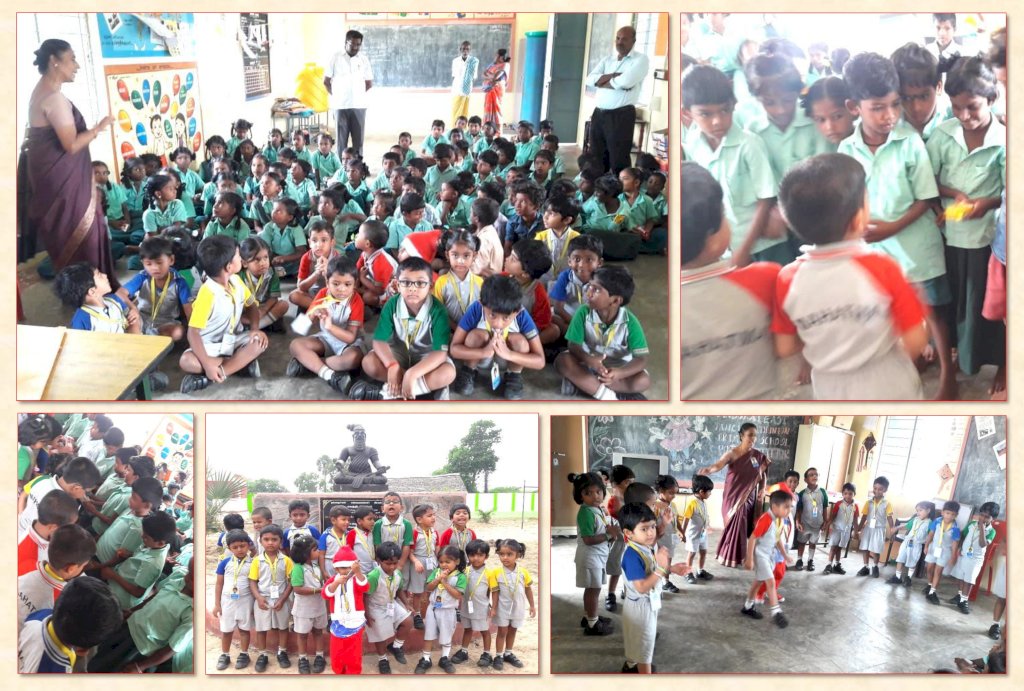 12/18/2018 05:56:10 AM
December Camping- the most awaited event for both kids and teachers was a grand success. We had an adventurous experience with 50 children, 10 teachers and 11 parents at Alagarkoil on 14th and 15th December. The Tiny campers made the campsite a happy place with their songs and stories. They were mini entertainers for the parents and teachers and their fellow students. After games and dinner on the 14th, mini tents were erected with the support of the kids. A campfire was arranged for them to enjoy the beauty of the night with sparkling stars to sing and dance around it. Three Kids in a tent set themselves to sleep. There came a rough wind. Huff… Puff.. Few tents started to move, walk and fly and the kids felt as though they were in a flying saucer. All kids were courageous and tackled the hazards with ease. The next morning the kids got ready for trekking. Inspire of their age, they successfully climbed up the steep hill. A magic show entertained everyone and gave the camp a happy ending. Great big thanks to the camp organizers from Sidhis Fitrain, teachers, parents and students for giving a memorable camping experience. The children returned back home with evergreen memories.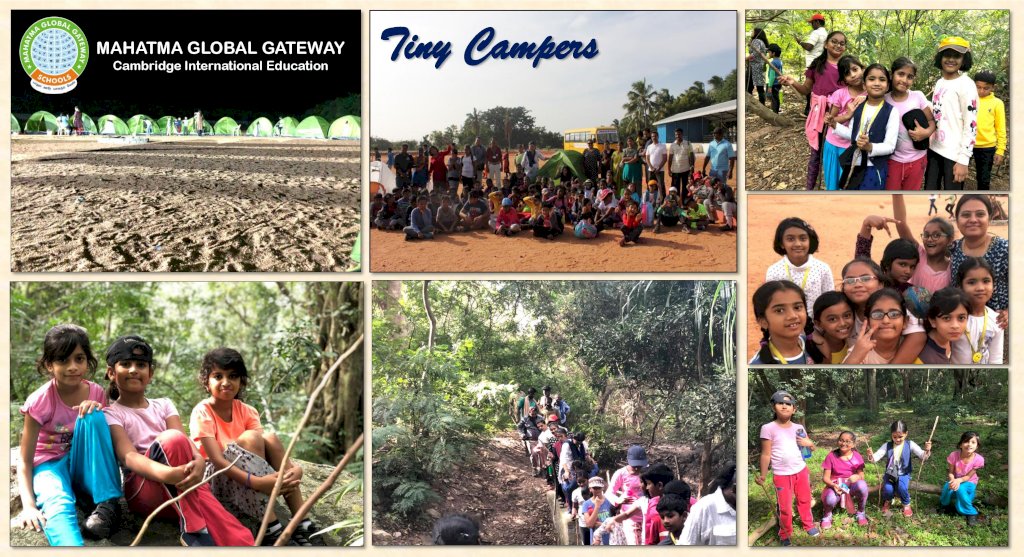 12/11/2018 10:51:55 AM
Chutti Vikatan Glory!! Nearly all the participants achieved levels of glory for the CHUTTI VIKATAN quiz conducted on Dec . The prize distribution ceremony was held at Madura College in the presence of Honorable District Collector Dr.S.Natarajan and the prizes were distributed by Rtn.R.Raja Govindasamy, Director- Mannar Thirumalai Naickar College.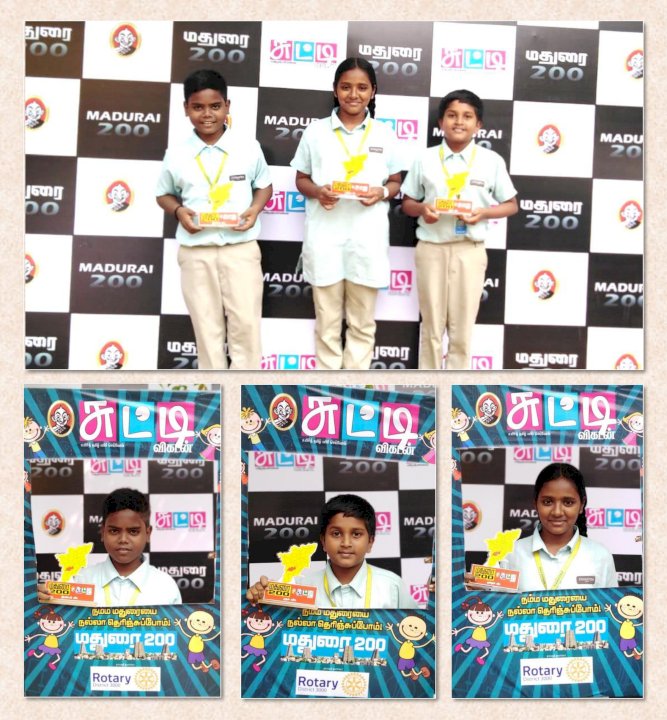 12/06/2018 03:06:16 AM
We are proud to share the next achievement of DEVADHARSHINI.M of Grade VI who has won the first place in the State Level Boxing Competition organized by Makkal Pathai - an initiative of Mr. U.Sagayam, IAS. Date of the Competition: 2nd December, 2018 Hearty congratulations!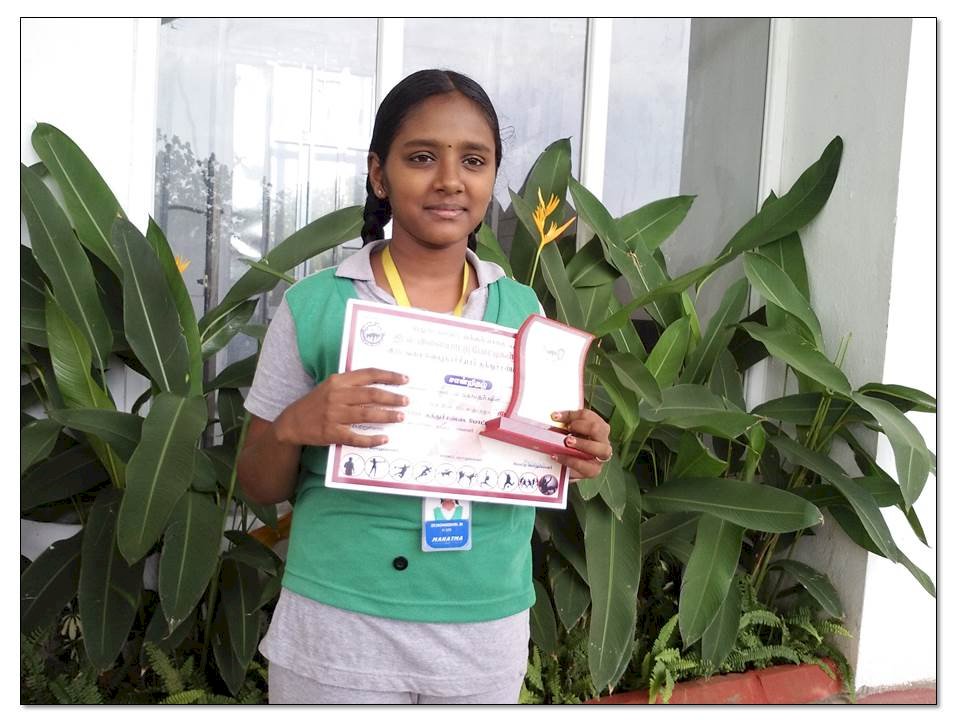 12/03/2018 11:12:57 AM
We are proud to share the next achievement of JOVITHA SANGHAI of Grade 4 who has won the first place in the State Level Archery Competition organized by Makkal Pathai - an initiative of U. Sagayam, IAS. Date of the Competition: 2nd December, 2018 Category: Under 10 Hearty congratulations!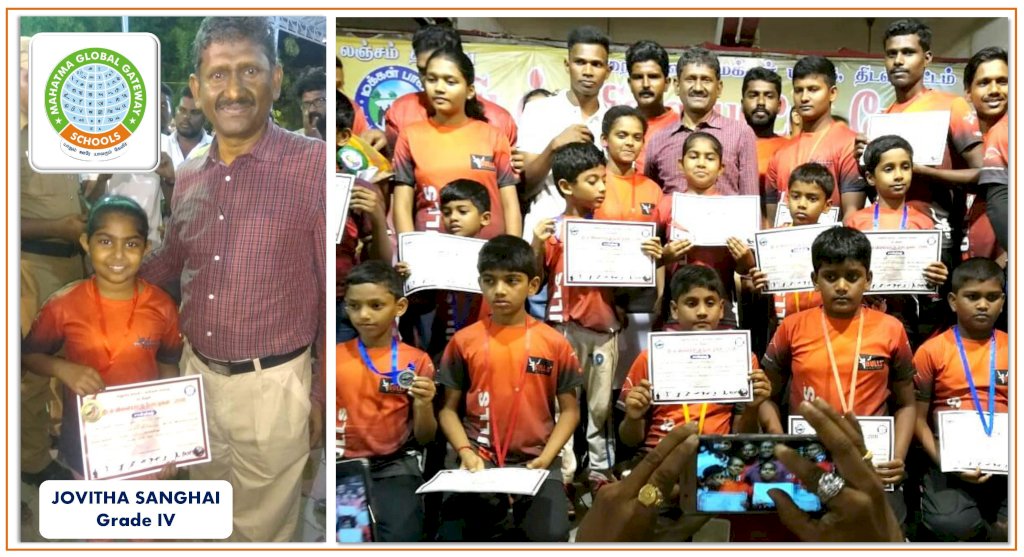 10/14/2018 12:58:14 PM
Congratulations: Jovitha of Grade IV has bagged the Gold medal in the State Level Archery competition conducted on 14th October, 2018 at St. John's School, Coimbatore.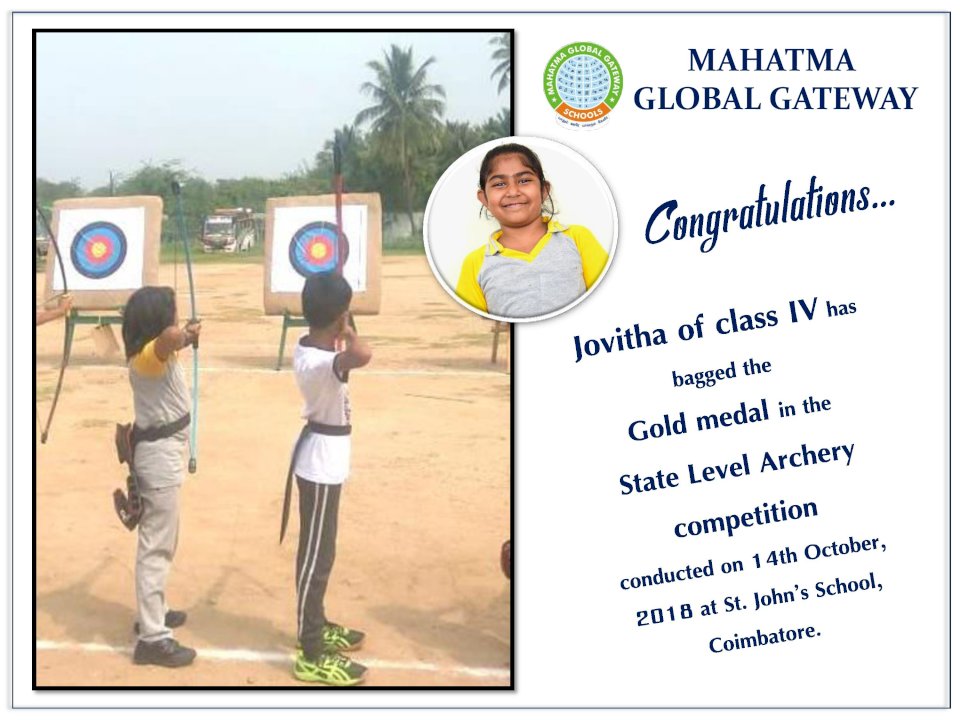 11/30/2018 11:55:39 AM
'TURN A PAGE, TUNE A LEADER' 'The Journey of a lifetime turns with the turning of a page" (Rachel Anders) The school (KG to Grade 6) observed ONE NATION READING TOGETHER (ONRT) with SCHOLASTIC INDIA at the same time today, when all our learners read books of their choice for half an hour. Let this mark the beginning of a new practice, eventually becoming a daily habit. Many children scribbled, quoted, expressed their thoughts on reading and also interpreted lines from their favorite author/books on the GRAFFITI WALL POSTERS. By the end of the day, the posters were vivid and vibrant with lot of thoughts, from the young readers.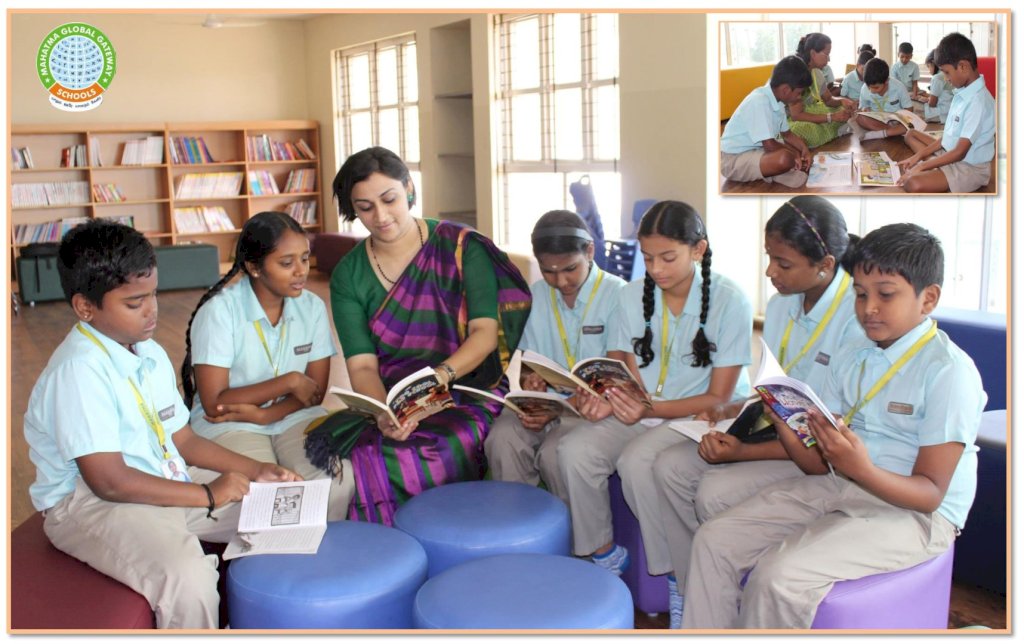 11/28/2018 12:09:31 PM
The Drama festival of Mahatma School was a grand success. At this juncture, we wish to thank all the parents for their support in preparing the children for the same. Here we go with the prize winners of the Drama Fest 2018. Hearty Congratulations to all!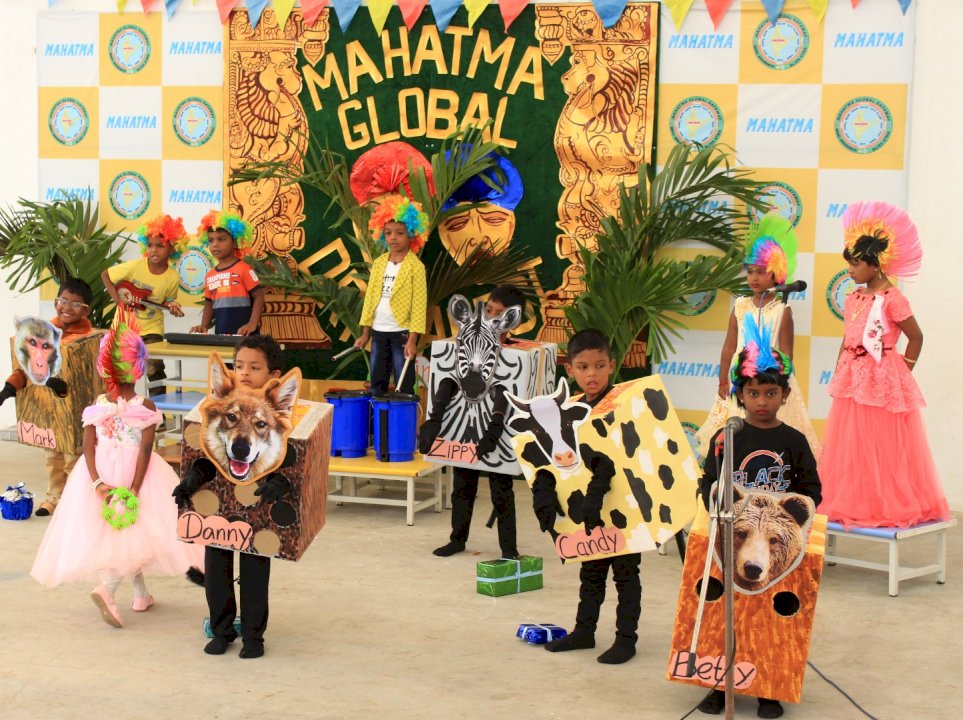 11/22/2018 11:54:37 AM
Dengue Herbal Tea recipe to bring down 'Dengue Fever'.