01/28/2023 04:01:21 AM
On Republic Day, Grade 1 and 2 had a special assembly to foster a sense of patriotism and the importance of the day. Teachers shared a lot of information and showed Republic day parade videos to the students . Children were curious to learn. One of our children dressed as Dr. B. R. Ambedkar. The assembly kindled pride, love and respect for the country among the children.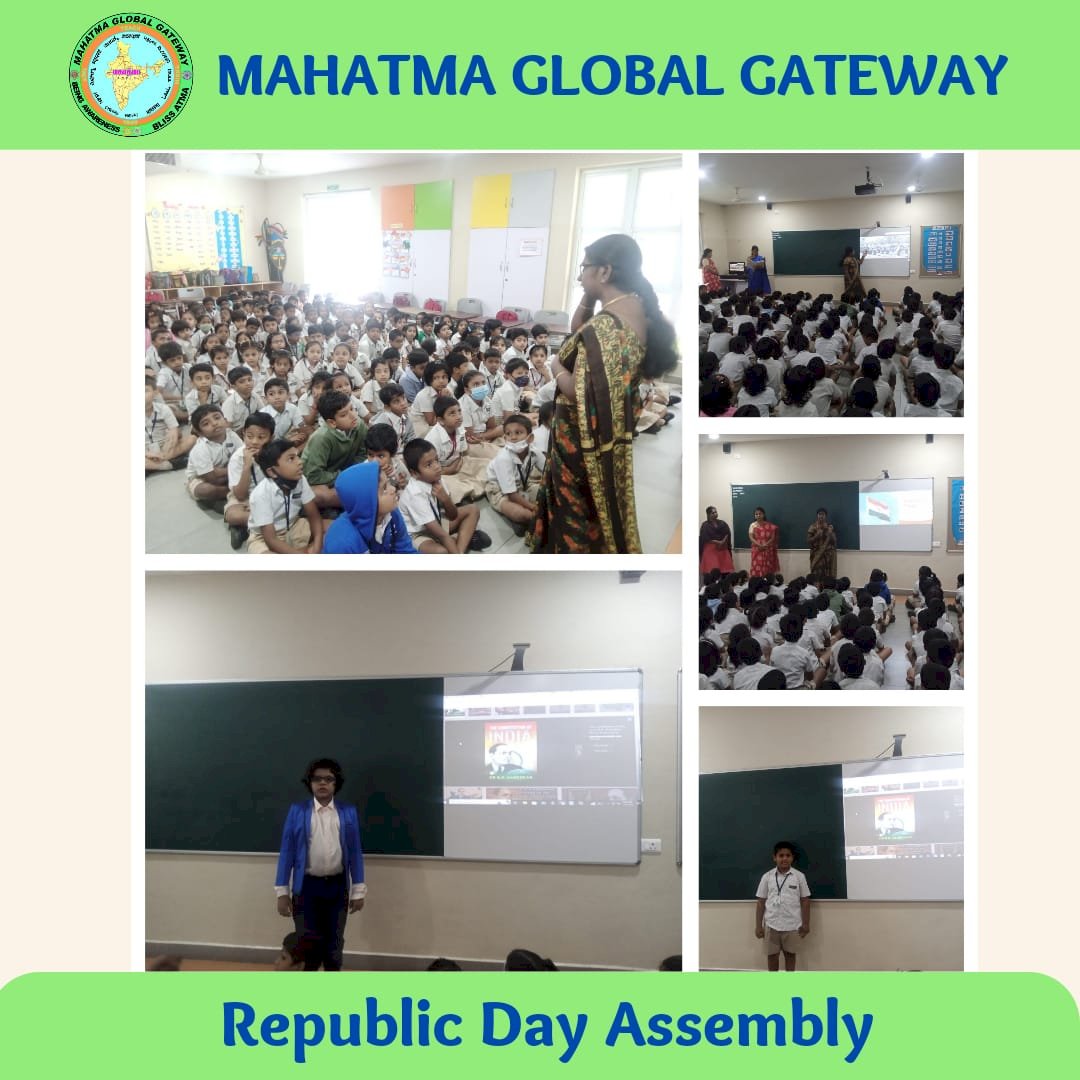 01/28/2023 04:00:50 AM
In the gyms, champions are not created. The drive, dream, or vision that exists deep within a person is what makes them become a champion. Sports and games are important elements of education. They impart them the virtues of leadership, teamwork, sportsmanship, and discipline. Children's physical and mental development is also improved by them. The Mini Sports Day was celebrated by the first and second grades amid much fun and entertainment. The kids had a long wait for this big day because it is one of their favourite occasions. Our children made the day memorable by marching in grandeur and with pride, followed torching the light and a mass drill . The winners that make it to the victory stand are delighted to receive their medals with pride and felt honoured.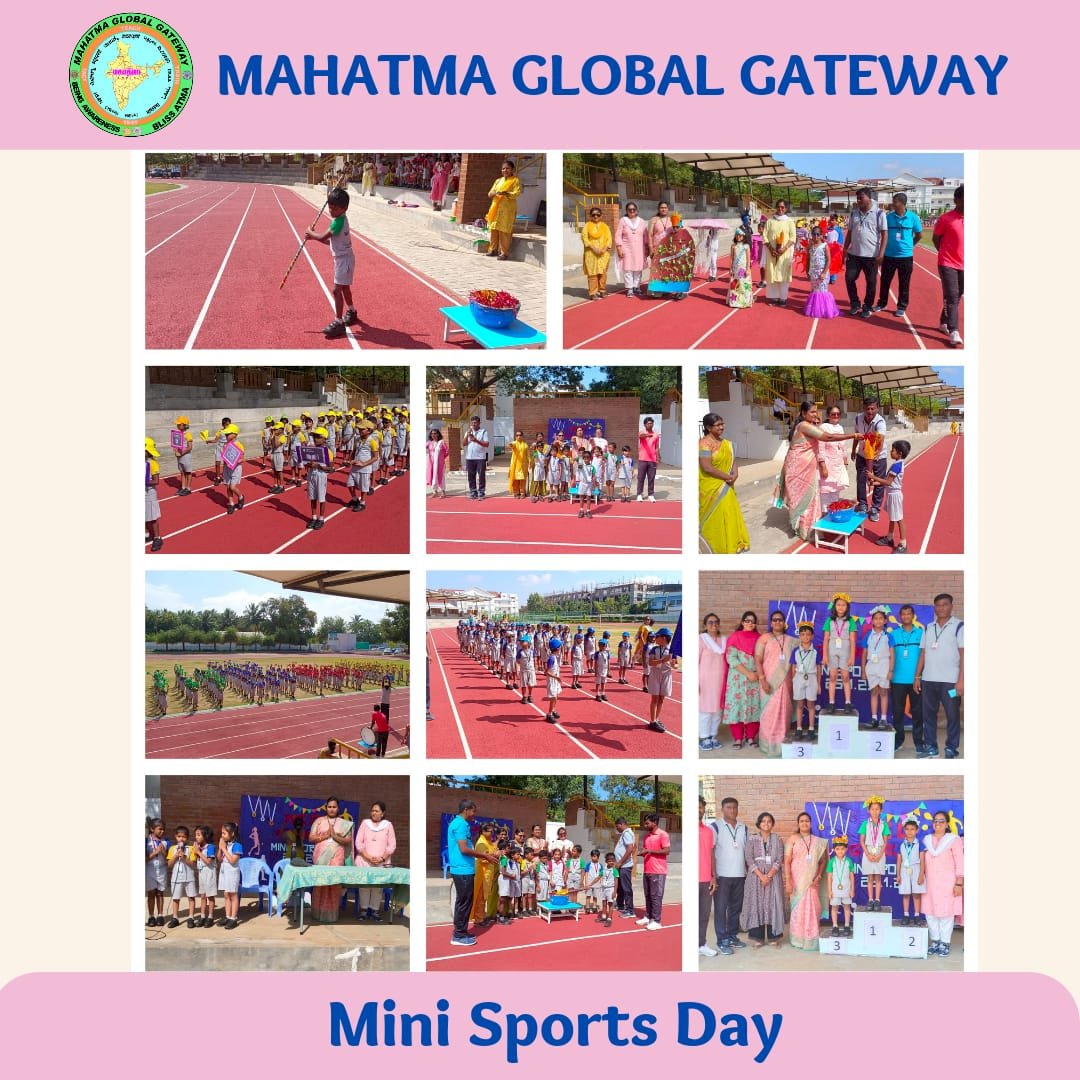 01/28/2023 04:00:34 AM
The Greatness of a Culture can be discovered in its Festivals" Celebration of Pongal in grades 1 and 2. Students performed various mesmerizing songs and dances while elegantly attired in vibrant ethnic attire . "sweet Pongal" was made in clay pots and served as a part of the celebration. The entire campus was decked out in festive gear, with sugarcanes, colourful Rangoli, and other decorations enhancing the pongal mood. The festivities kicked off with a prayer, which was followed by a message reminding the kids about the significance of the harvest festival. The importance of the Harvest Festival was portrayed in various cultural programmes that included music, dances, and skits. Before leaving for their Pongal vacations, they had a fantastic time celebrating the Pongal festivities. Olympiad medalists were honoured.
01/27/2023 11:02:00 AM
Republic Day Special Assembly by our students. Our Students depicted importance on Republic through various programs. They also staged a skit on how our Constitution was framed.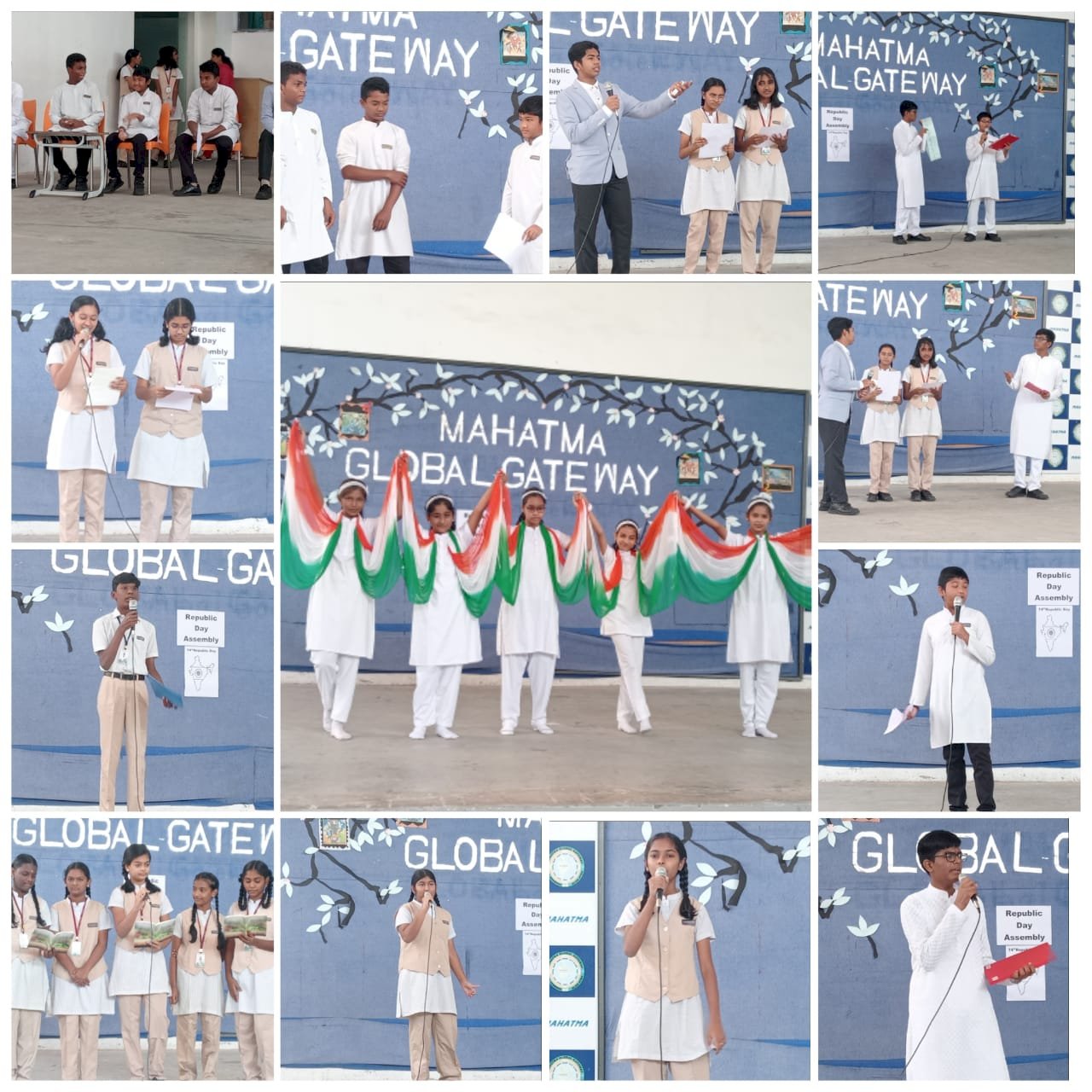 01/24/2023 05:03:10 AM
Language is essentially a tool for communication, but its significance lies far beyond that. Language acts as a reflection of one's thoughts and personality, it gives insight into a person's mind and is also a symbol of culture and character and our Language Club has always helped our students in achieving all these. Tamil, Hindi & French students highlighted about their literature in different ways. And Special program on the importance of 'Harvest Festival' was also given.
01/24/2023 05:02:57 AM
Every child is unique and Mahatma gives an opportunity to exhibit them in assemblies. Grade VIII A presented their assembly highlighting the importance of Constitution and Republic Day. Students brought in the values of fundamental rights through a skit.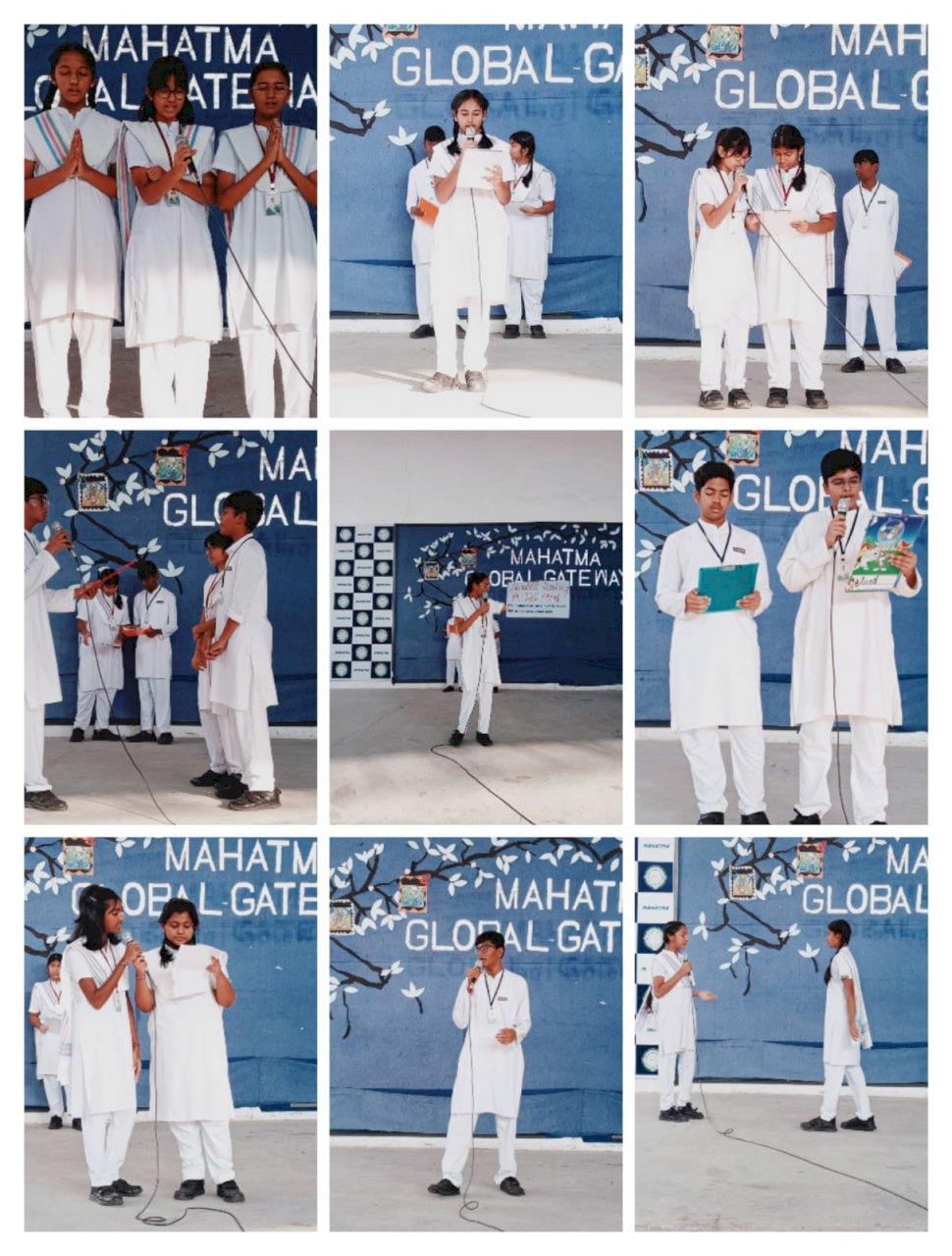 01/18/2023 05:02:19 AM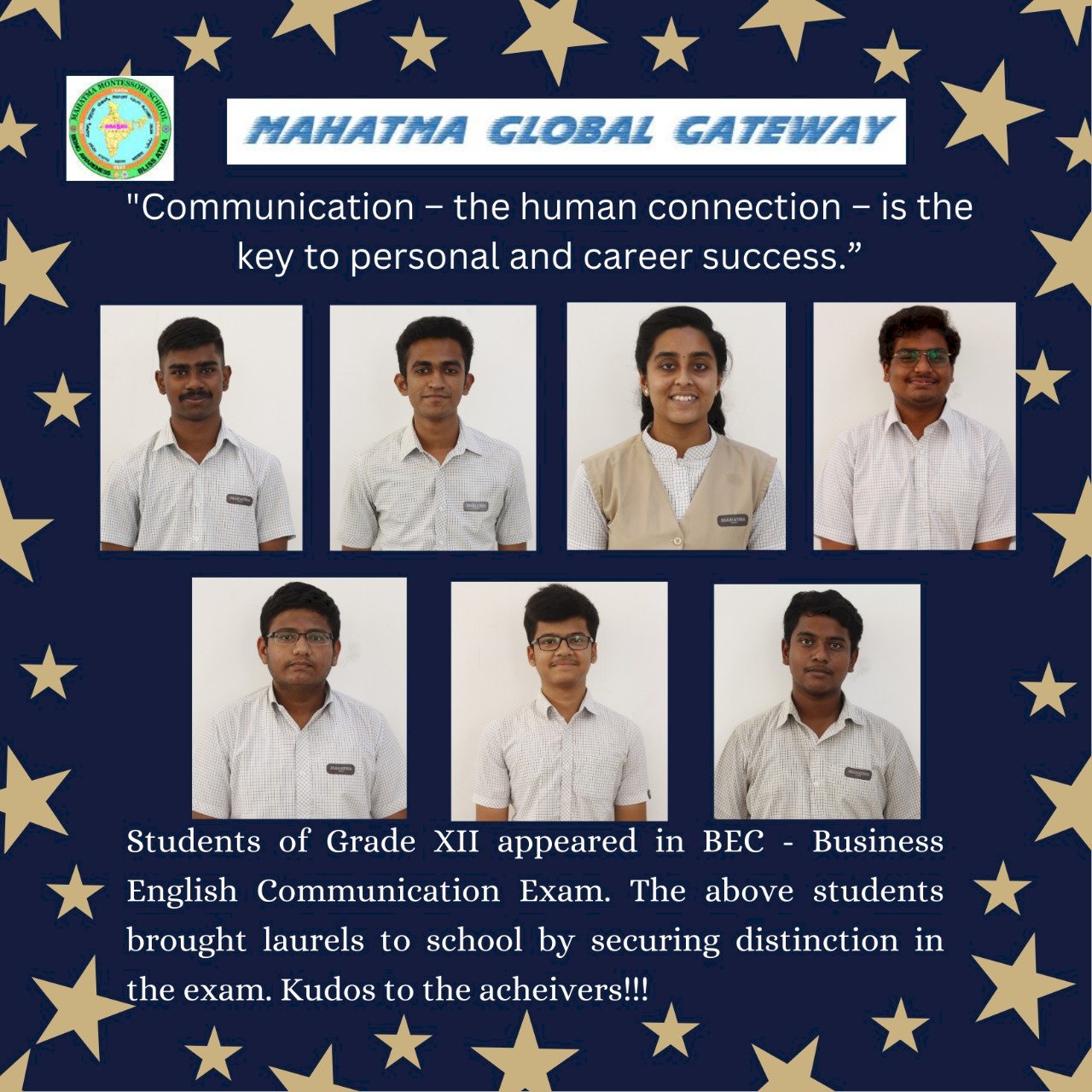 01/18/2023 04:59:31 AM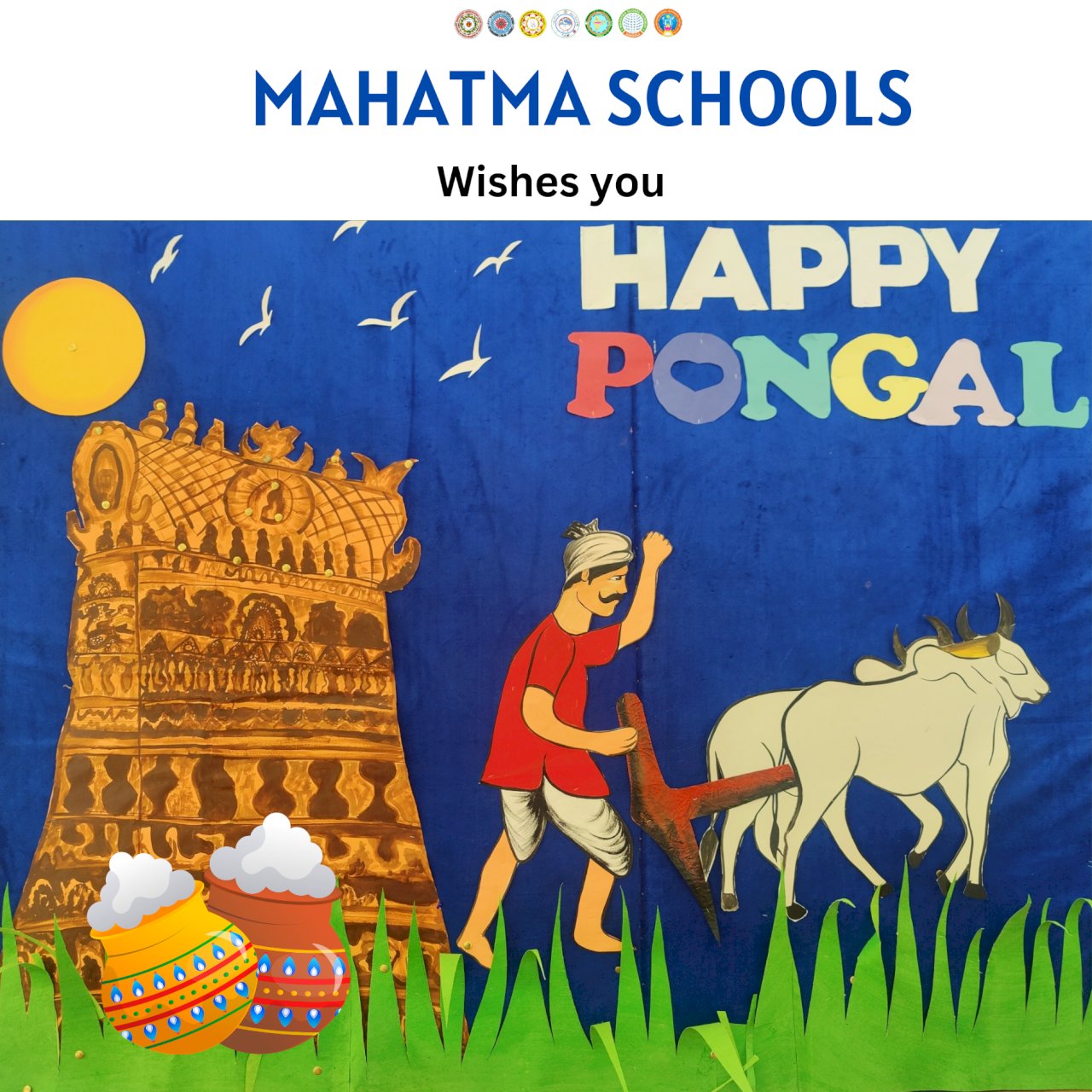 01/13/2023 08:47:34 AM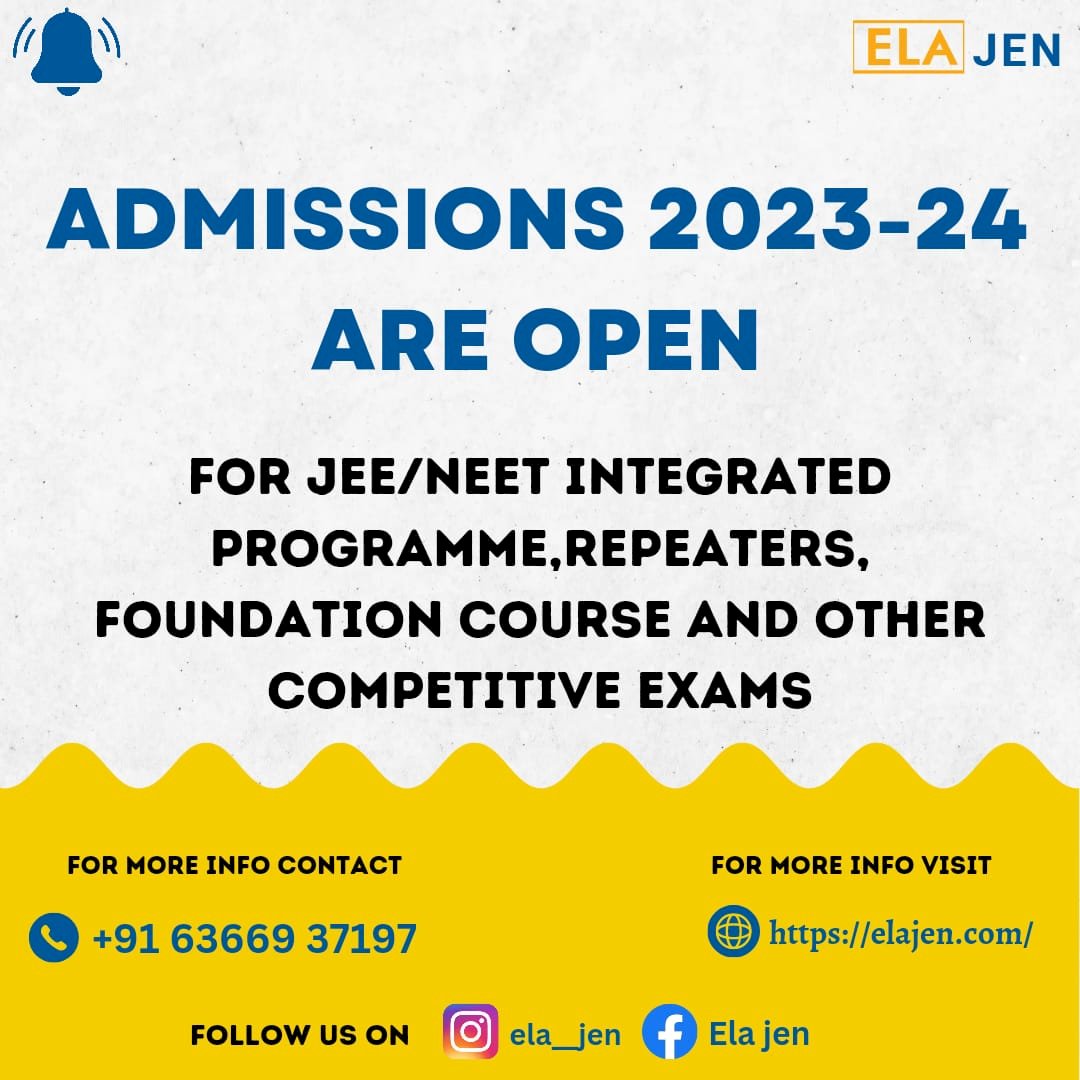 01/13/2023 08:47:08 AM
ELA JEN 2023-24 ADMISSIONS ARE OPEN For JEE/NEET Integrated Programme, Repeaters, Foundation course and other competitive exams. For Further details Kindly refer the PDF For online registration Visit: https://elajen.com/ Follow us on our Social media Networks for more updates @ela__jen https://instagram.com/ela__jen?igshid=YmMyMTA2M2Y= https://www.facebook.com/profile.php?id=100088274261180&mibextid=ZbWKwL
01/12/2023 11:04:58 AM
English club provides an opportunity for English language learners to practice English in a relaxed and friendly setting. Students of grades 6, 7 and 8 actively participated in the club activities. Students of grade 6 beautifully presented a role play on the most significant authors in English Literature, grade 7 students highlighted the importance of figures of speech in poems and Students of grade 8 emphasized the significance of idioms in everyday life.
01/11/2023 12:19:46 PM
Special Prayer meet 09.01.23 A special prayer meeting for the students of grade X & XII was conducted by Mr.Murali, GOD Trust of India. He motivated the students to be a real hero in their life with the support and guidance of their parents and teachers. He also stressed on the importance of Matha Pitha Guru and Deivam in their life. The session was refreshing and rejuvenating. At the closing, Mr.Murali - The guest speaker blessed the students to come out with flying colors and reach greater heights.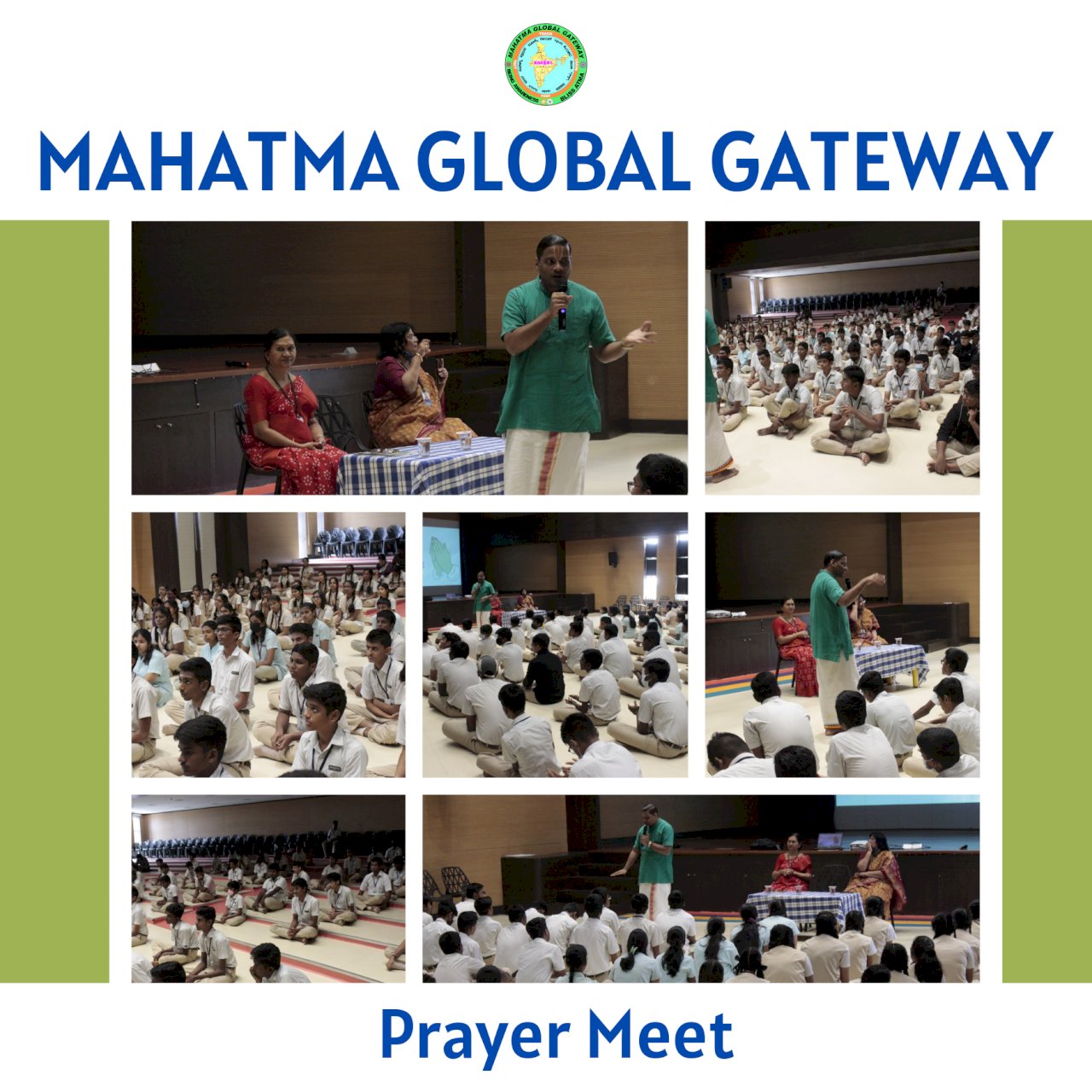 01/07/2023 07:23:30 AM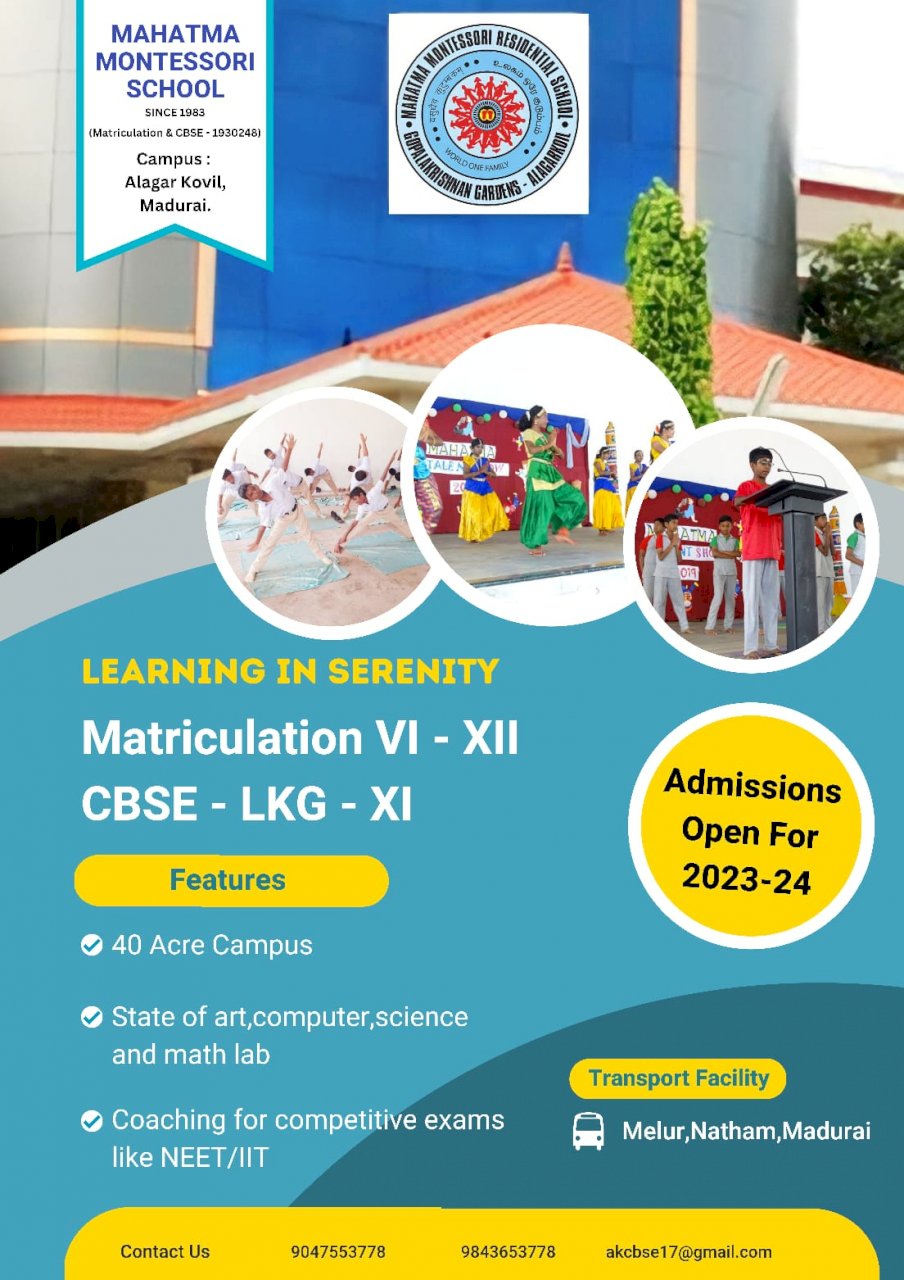 12/22/2022 07:10:54 AM
Dear Mahatmites Thanks for your interests!! But this is to clarify that the meet on 23/12/2022 is only for '97 BATCH. This is the 25th reunion of 1997 batch of mahatma school. Thank you!!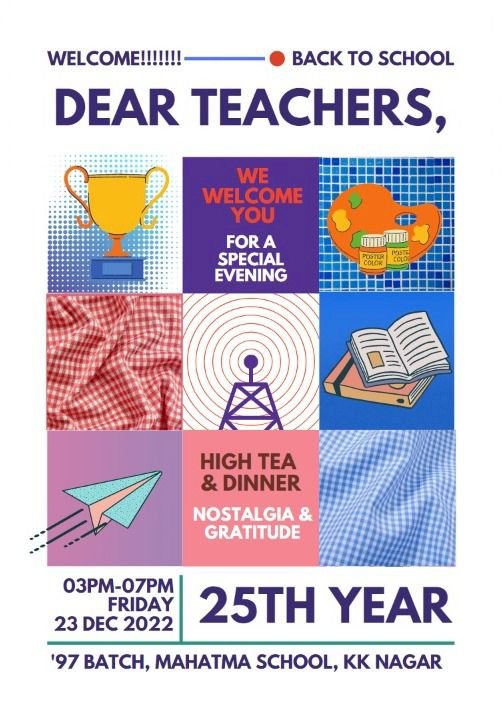 12/21/2022 09:33:36 AM
"All the world's a stage, and all the men and women merely players"- Shakespeare Tamil and Hindi drama festival for grades 1 and 2. The goal of holding a drama fest is to provide kids the chance to explore and express their emotions in a safe space which also fosters their communication and imaginative skills.Our children displayed fantastic and outstanding performances. The judges were astounded by the kids' acting and pronunciation. Above all they learnt lot of values and the importance of Team work.