12/06/2018 03:06:16 AM
We are proud to share the next achievement of DEVADHARSHINI.M of Grade VI who has won the first place in the State Level Boxing Competition organized by Makkal Pathai - an initiative of Mr. U.Sagayam, IAS. Date of the Competition: 2nd December, 2018 Hearty congratulations!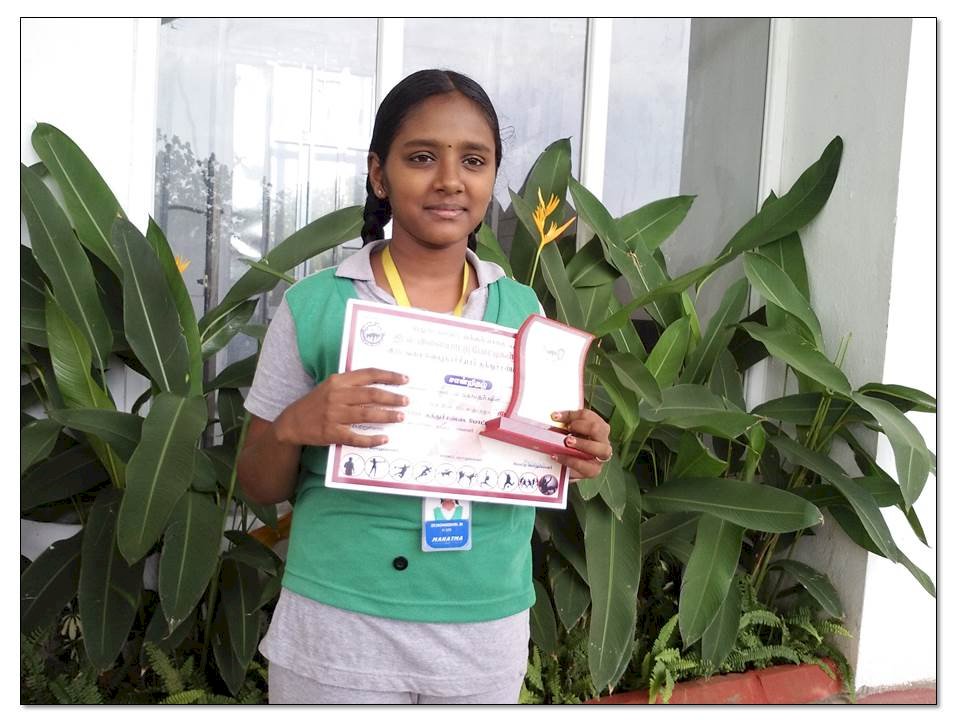 12/03/2018 11:12:57 AM
We are proud to share the next achievement of JOVITHA SANGHAI of Grade 4 who has won the first place in the State Level Archery Competition organized by Makkal Pathai - an initiative of U. Sagayam, IAS. Date of the Competition: 2nd December, 2018 Category: Under 10 Hearty congratulations!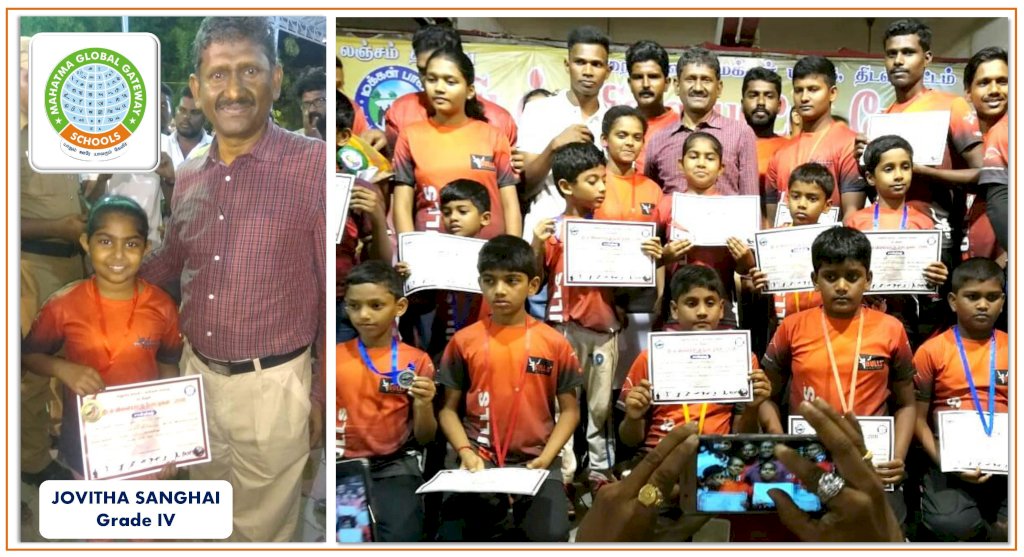 10/14/2018 12:58:14 PM
Congratulations: Jovitha of Grade IV has bagged the Gold medal in the State Level Archery competition conducted on 14th October, 2018 at St. John's School, Coimbatore.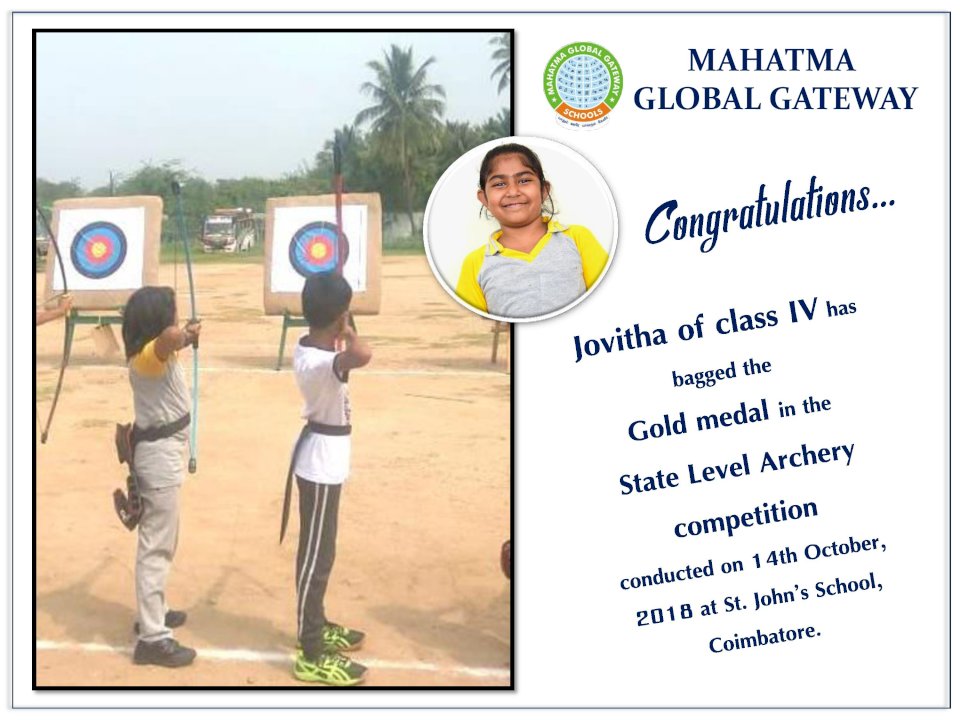 11/30/2018 11:55:39 AM
'TURN A PAGE, TUNE A LEADER' 'The Journey of a lifetime turns with the turning of a page" (Rachel Anders) The school (KG to Grade 6) observed ONE NATION READING TOGETHER (ONRT) with SCHOLASTIC INDIA at the same time today, when all our learners read books of their choice for half an hour. Let this mark the beginning of a new practice, eventually becoming a daily habit. Many children scribbled, quoted, expressed their thoughts on reading and also interpreted lines from their favorite author/books on the GRAFFITI WALL POSTERS. By the end of the day, the posters were vivid and vibrant with lot of thoughts, from the young readers.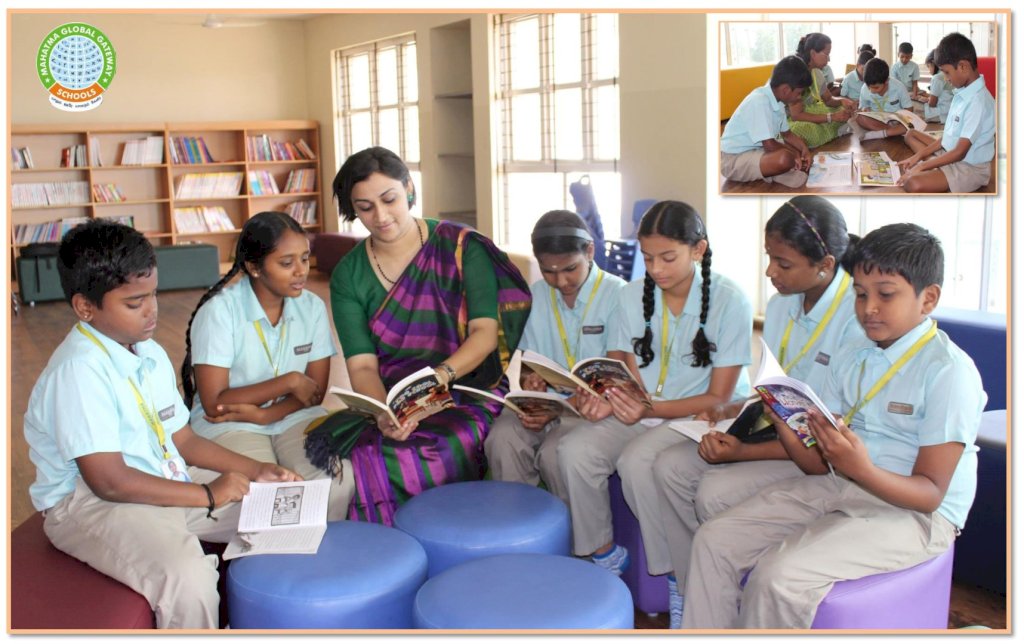 11/28/2018 12:09:31 PM
The Drama festival of Mahatma School was a grand success. At this juncture, we wish to thank all the parents for their support in preparing the children for the same. Here we go with the prize winners of the Drama Fest 2018. Hearty Congratulations to all!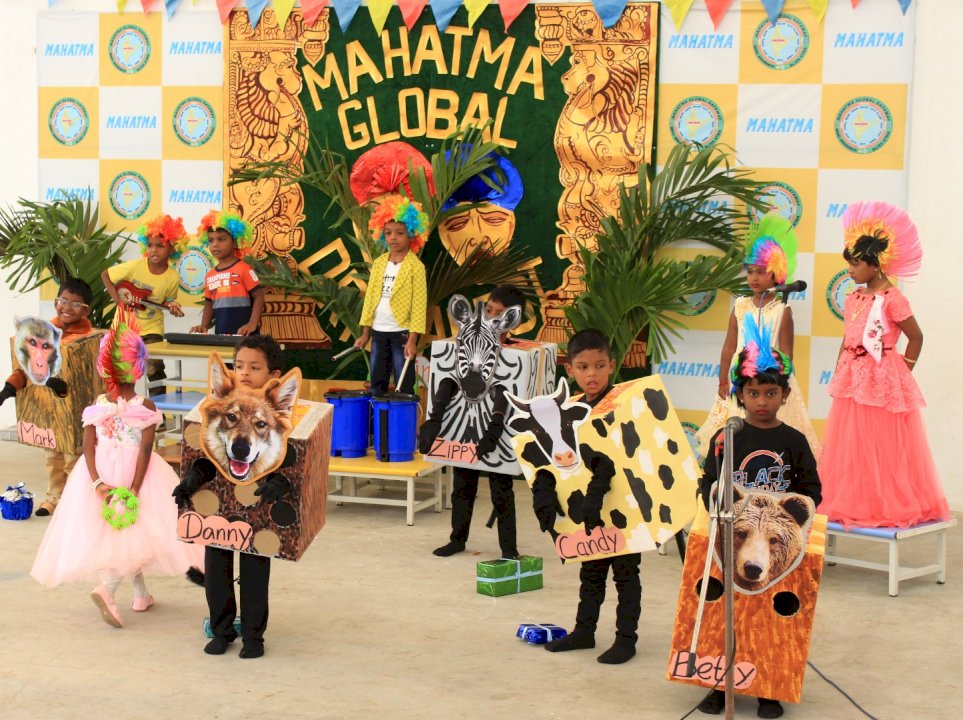 11/22/2018 11:54:37 AM
Dengue Herbal Tea recipe to bring down 'Dengue Fever'.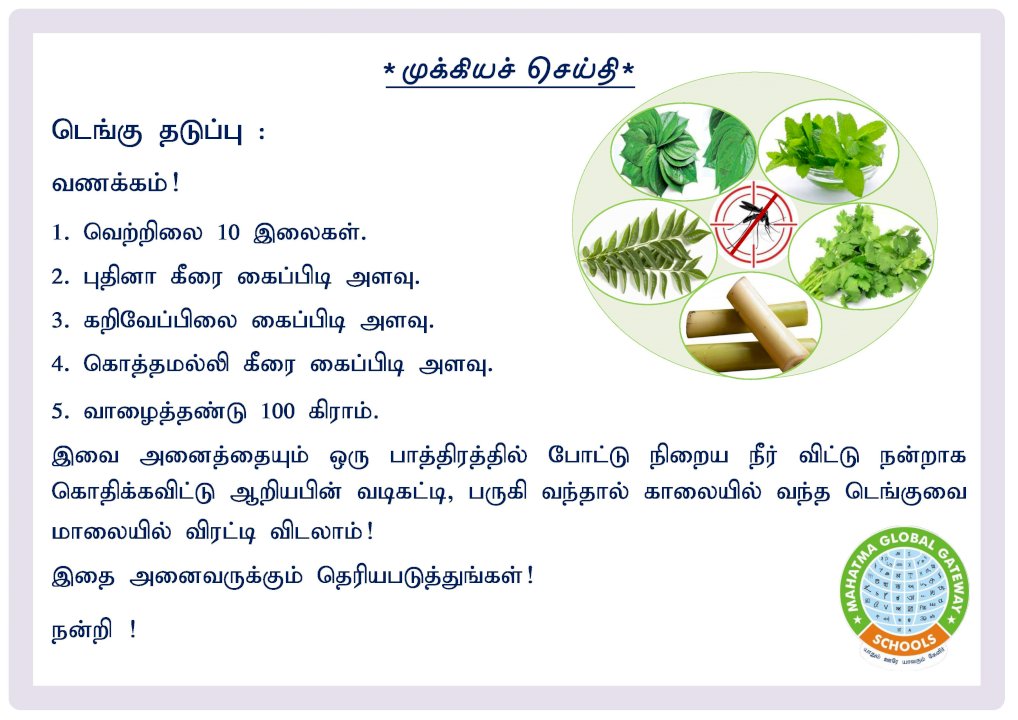 11/19/2018 04:07:09 AM
On the account of children's day we Grade 5 went to Govt. School at Potapanaiyur and conducted the drawing competition from Grade 1 to 5. After the competition our children judged the drawings and gifts were given for the best art presentations. On behalf of our school we gifted the school with a dustbin. 'The art of giving and sharing the joy' is the best message we fed into our children by our deeds.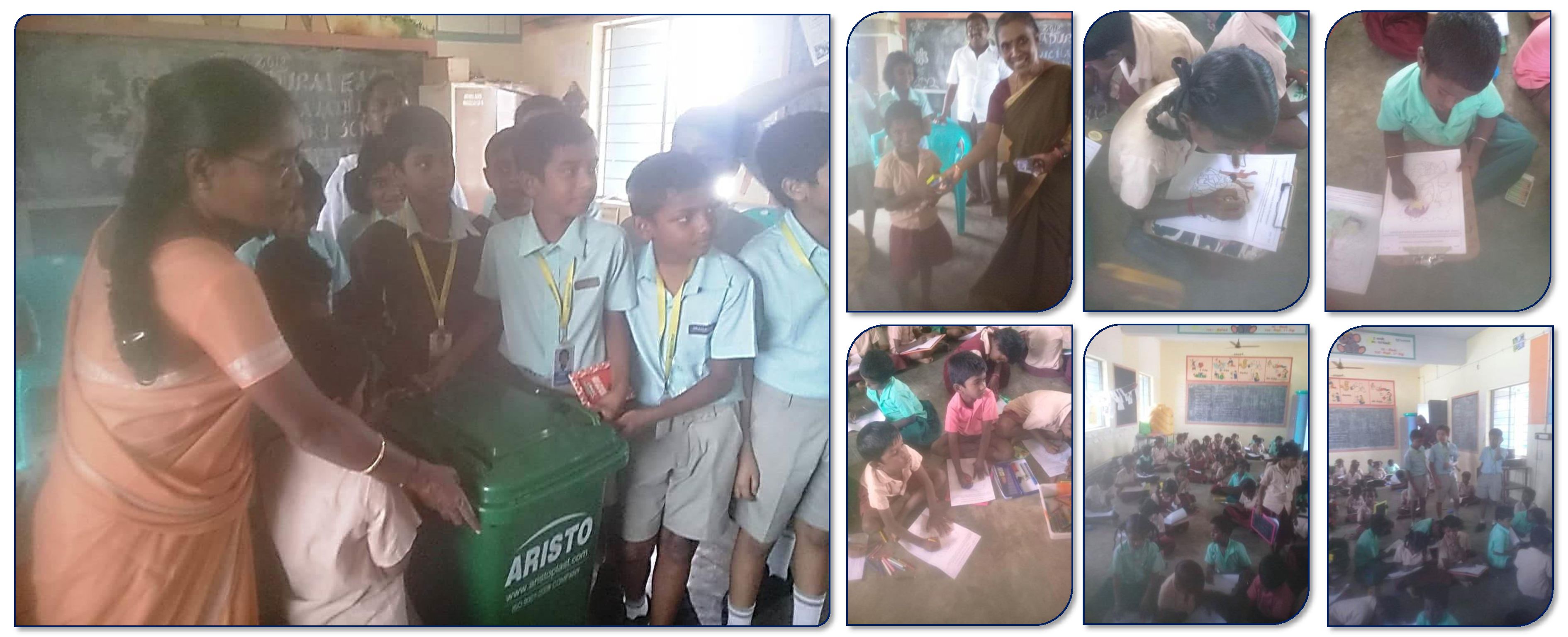 11/14/2018 04:09:17 AM
Mahatma Drama Festival : Finals - Grade V Drama is an ancient Greek word meaning 'to act' or 'to do'. Drama in an educational sense is a way of learning by doing. By playing the roles of different characters in different dramatic contexts, we are more ready to communicate in English and Explore the creative use of the language. The Judges for Vth Standard Drama finals were Mrs. Mary Retired Principal of Vikaasa School and Mr. LM Joseph Bezaleel, Assistant Professor, Thiagaraja College. It was indeed a great event.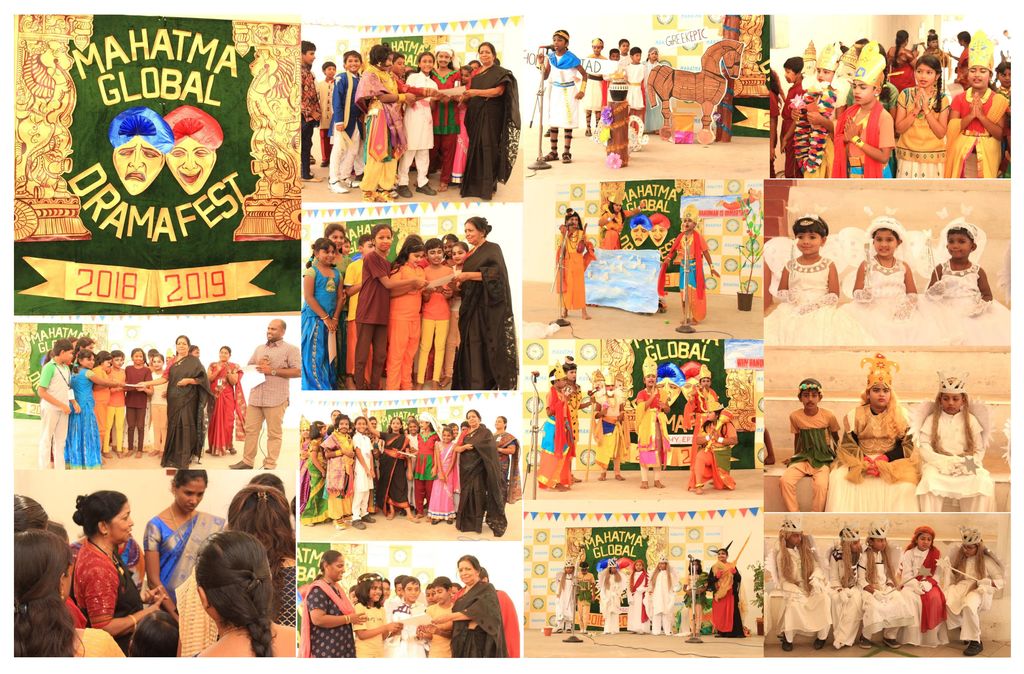 11/08/2018 09:58:30 AM
On November 2, Grade V and VI students accompanied by Mrs. Mithra, Headmistress, Kindergarten, Ms. Umaiyaselvi PET and Dr.P.Shanmugapriya, Facilitator went to Saranya Home for aged women and Pottapanaiyur Government Primary School where the children sang songs and played games with the residents and students and distributed sweets and departed after wishing them a Happy and Safe Diwali.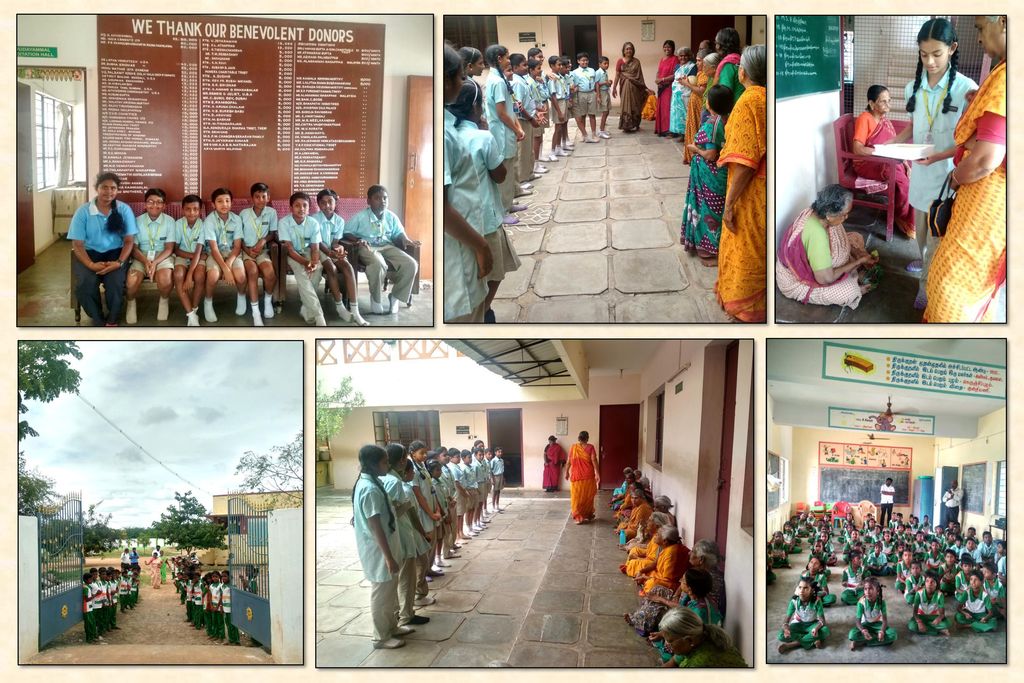 11/02/2018 10:49:34 AM
'Let your Kindness be like the rain that care not about whom it falls upon'. This is the perfect quote for Mahatma. Today we had outreach charity program at Government School, Andarkottaram. With the Charity money collected we have renovated the building with new tiles.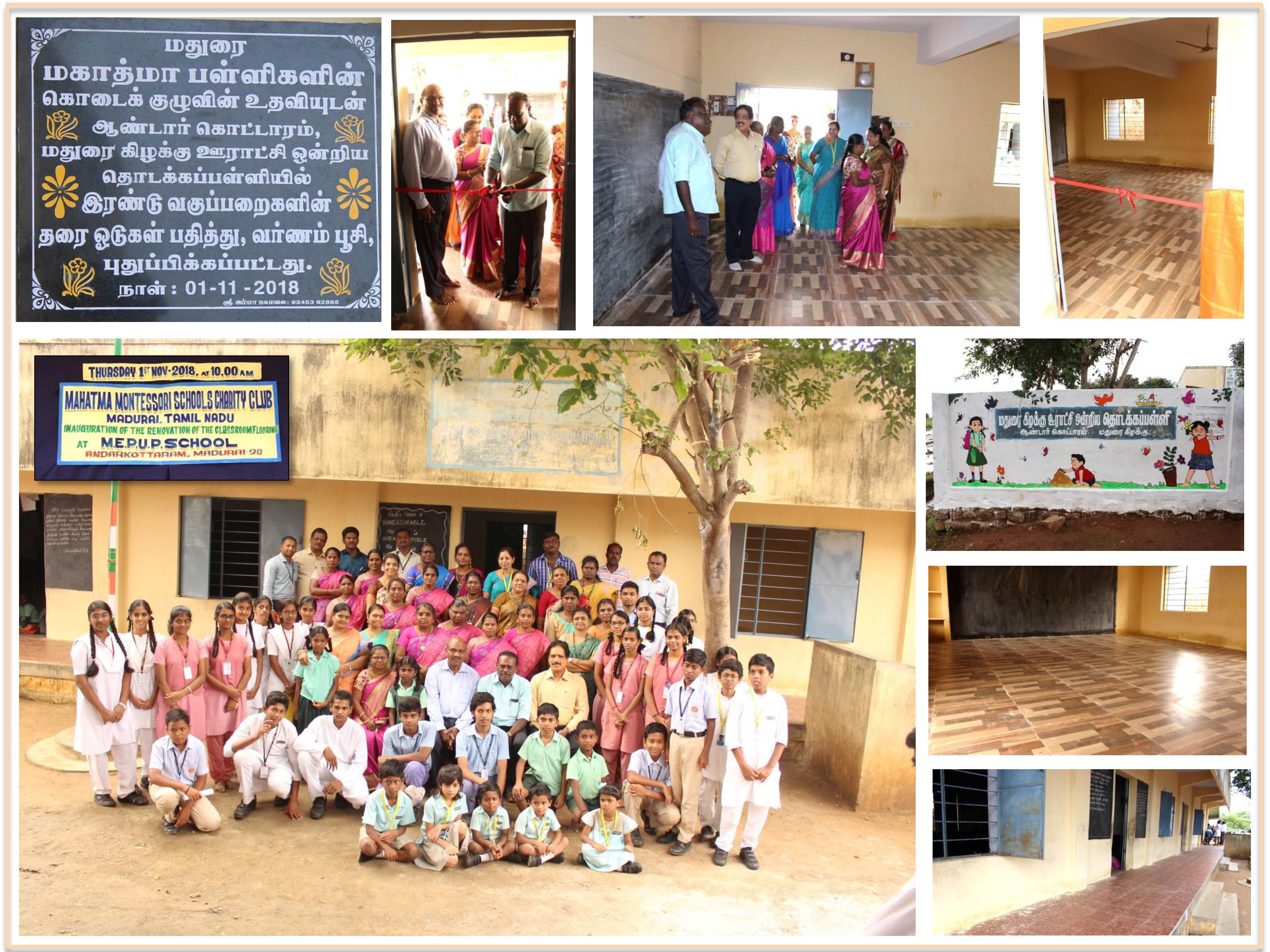 10/31/2018 06:54:17 AM
The art of giving is not a lesson to be taught, but to be demonstrated by our deeds. Today, the Diwali charity started in school by inviting the Blind from Sakkimangalam village. Sixty sightless men and women gathered in our school premises and the day started with songs sung by our students, teachers and the villagers. A good breakfast by our parent Mrs and Mr.Zakkaria followed by Diwali dresses from school were offered to all the villagers. Giving is not about making a donation, it is about making a difference. Children served food and wished 'Happy Diwali' when they gifted the dresses. We are happy that children have practiced the joy of serving the poor and needy.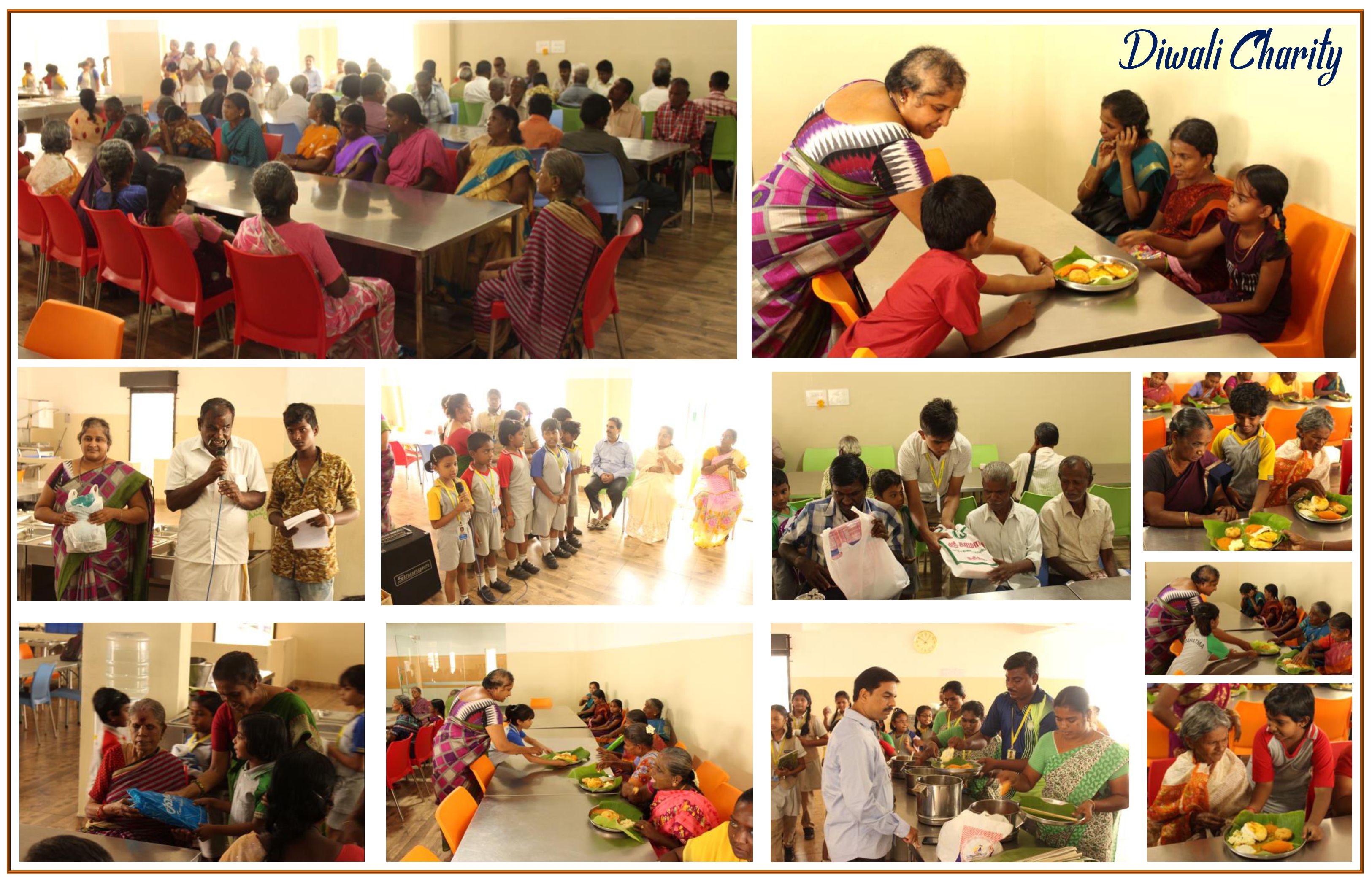 10/27/2018 10:49:21 AM
Children gave a rocking performance in today's Rhapsody showcase. The melodies synchronising with musicals was a great treat to the audience. Shri. Anil Srinivasan's songs and piano play mesmerized the crowd. Hats off to the school team for bringing of a successful event.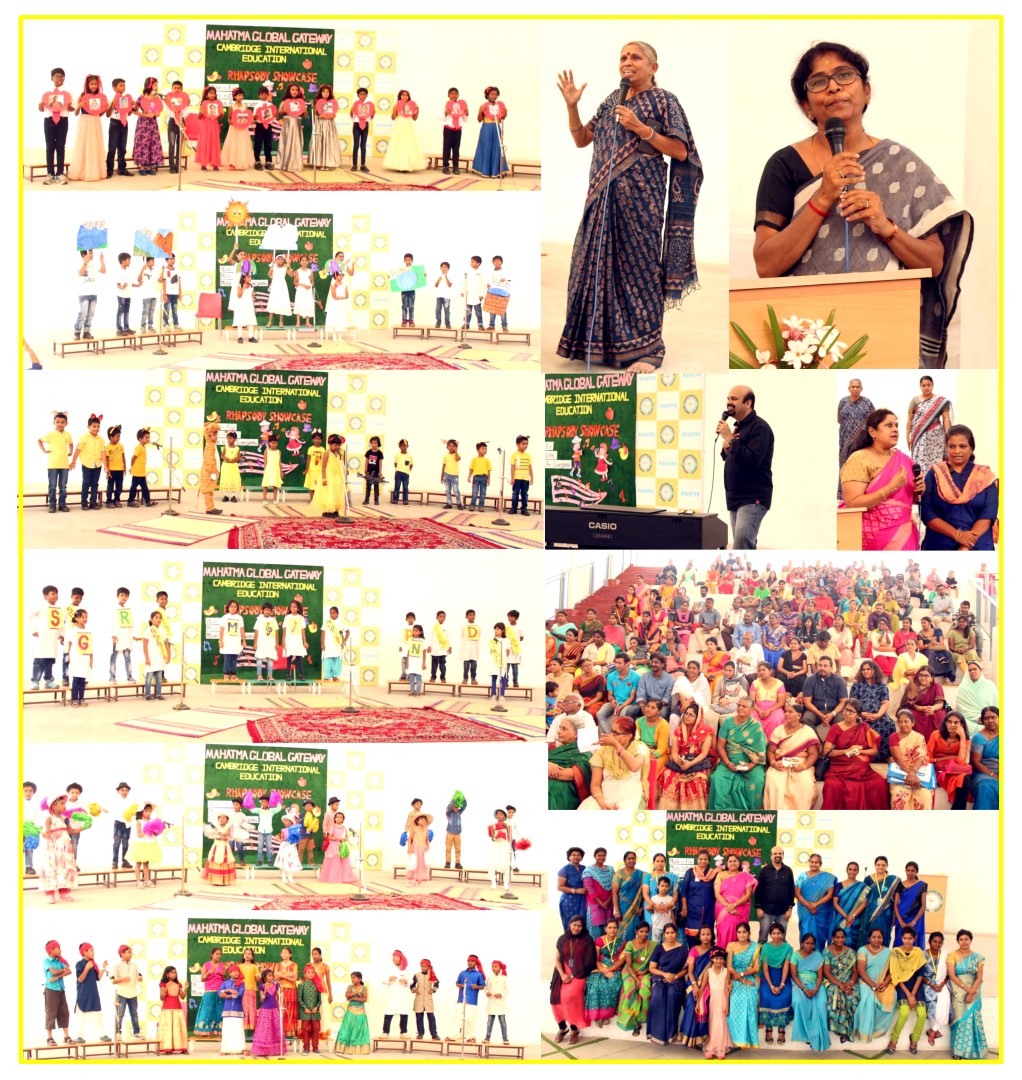 10/26/2018 09:59:16 AM
Congratulations to the young budding artists who bagged the awards in the National Swachh India Contest 2017-18.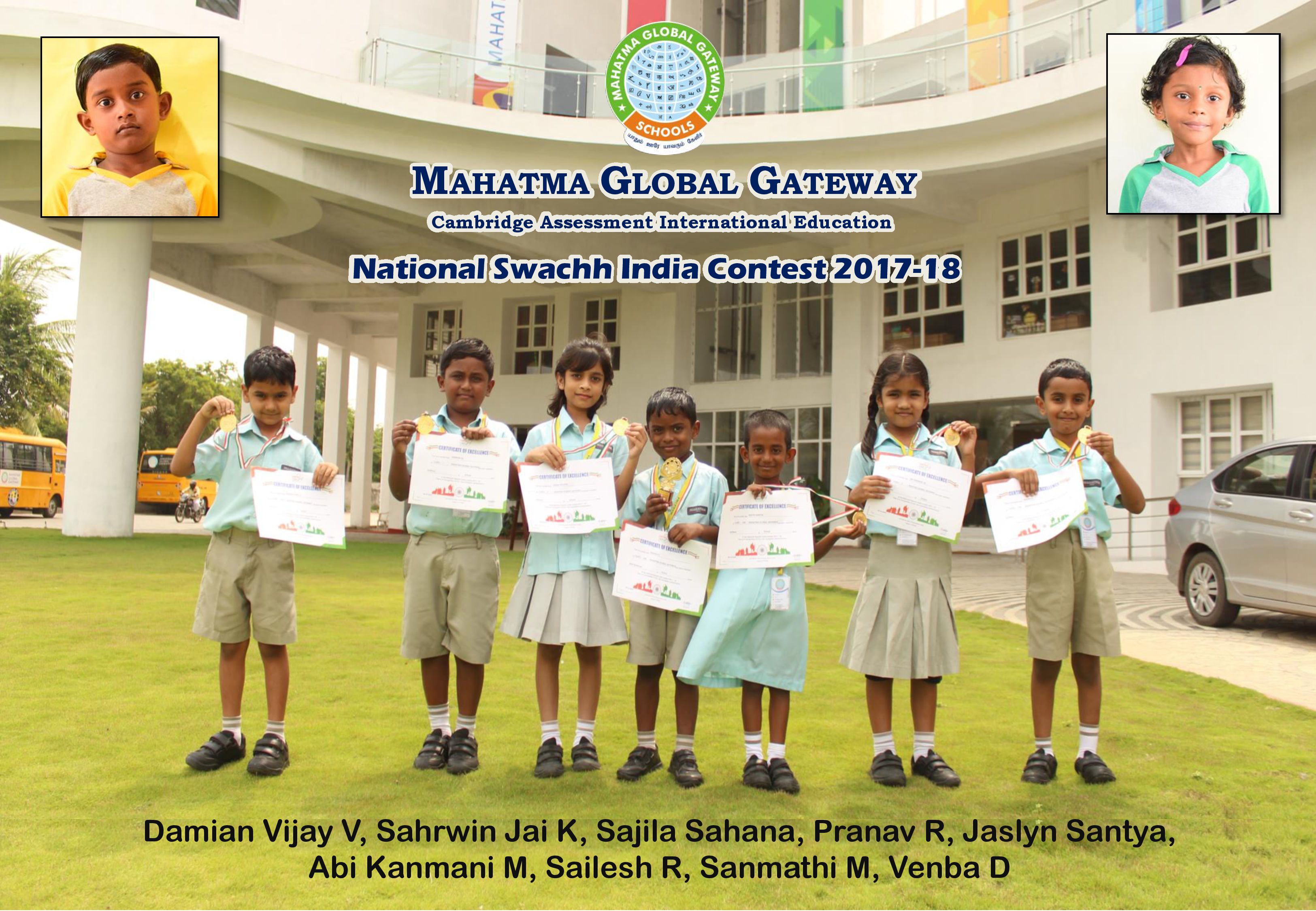 10/25/2018 11:03:23 AM
The art of our children on 'My Family' made Mahatma Family happy. Their pictures carry many untold stories to be shared.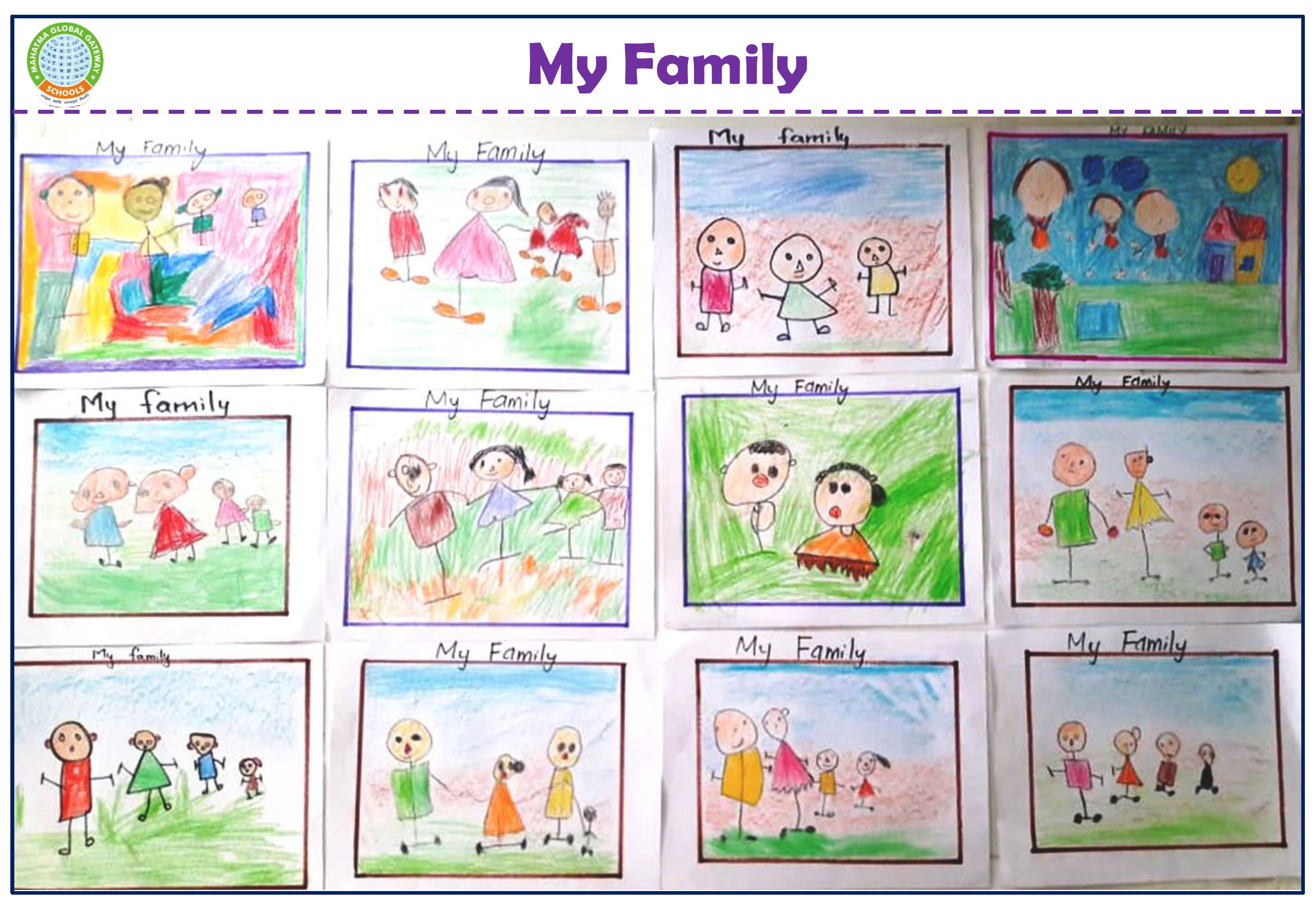 10/24/2018 10:00:14 AM
Happy to share the achievements of SATHVIKA.N.K in the 5th South Zone Level Gymnastics Championship-2018 organized by Akshaya Academy of Arts & Sports. Congratulations!