08/13/2022 12:45:52 PM
Grade III to V Dear Parents, Here are our students preparing themselves for the big day, Indian Independence Day. The assembly focused on our legendary way of achieving its Independence.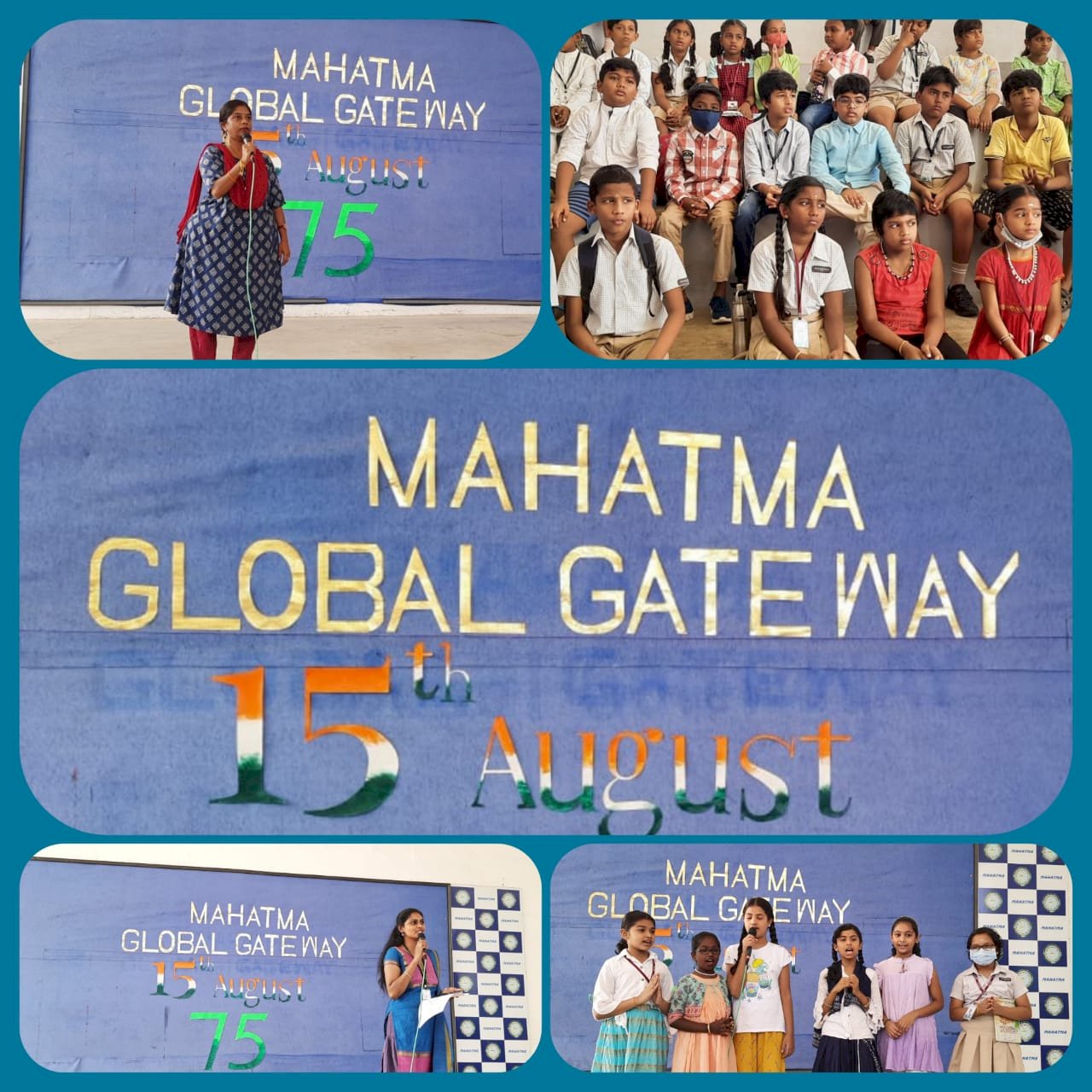 08/13/2022 12:45:28 PM
Grade III to V Dear Parents, Time to grab our Tricolor flag in honour of 75 successful years of Independent India. Sending you our Grade III-V students' artistic works as appreciation for all our efforts in making our country truly independent.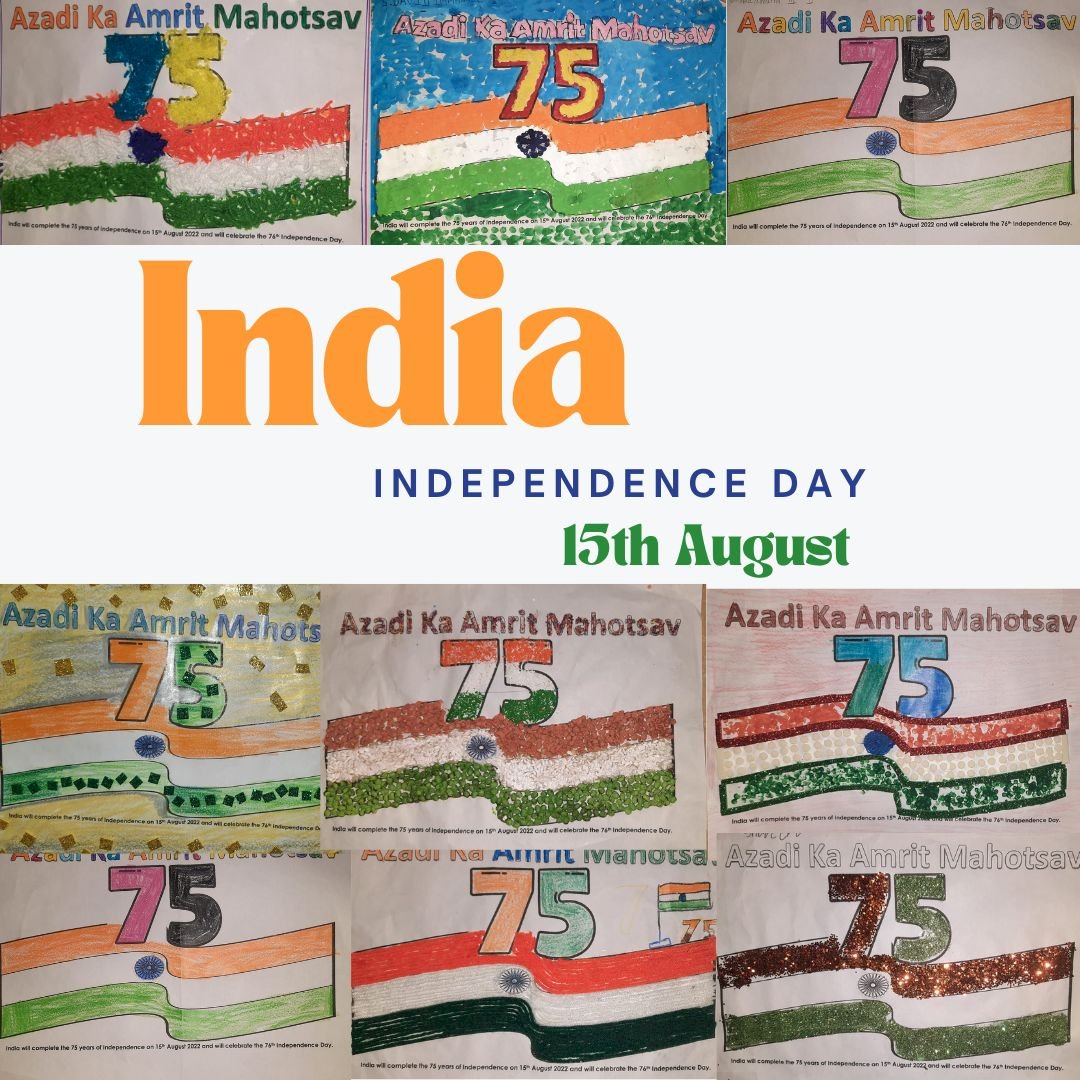 08/12/2022 11:20:58 AM
Independence day celebration (Grade VI to VIII)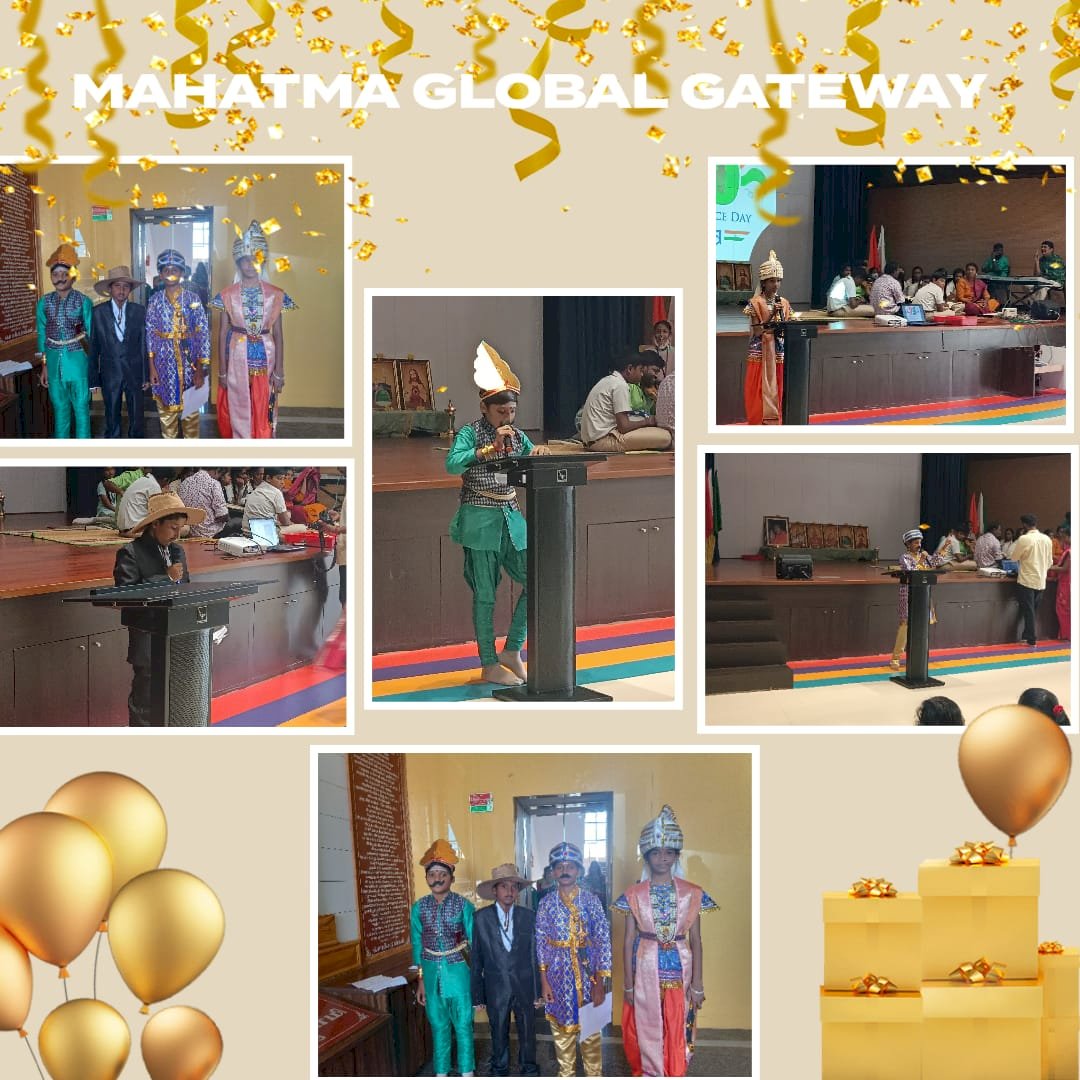 08/11/2022 11:17:58 AM
Grade III to V Dear Parents Raksha Bandhan, one of many human bonds that is celebrated by countless number of people, was dignified by our Grade III to V children by fastening the Rakhi band.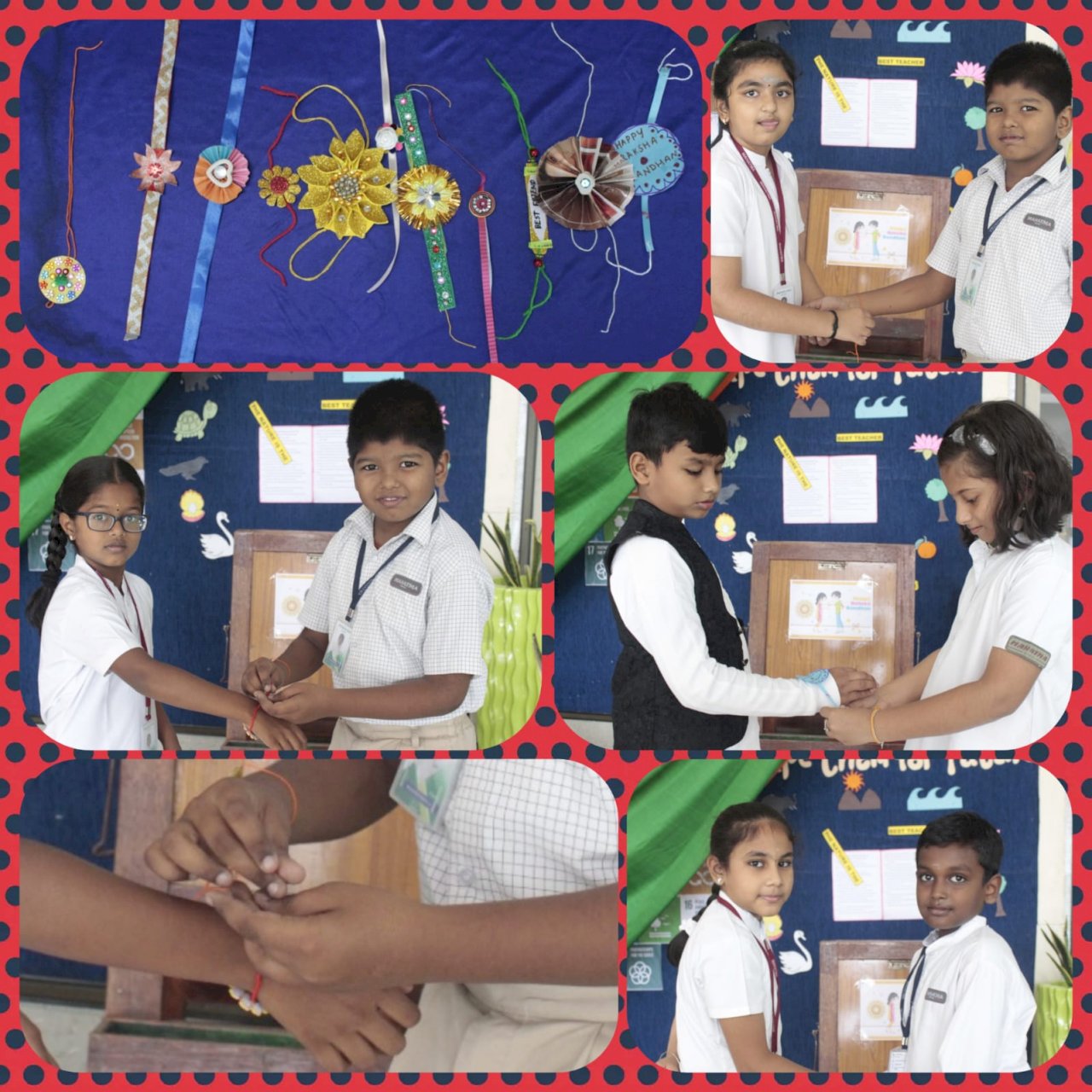 08/11/2022 11:17:37 AM
Grade III to V Dear parents, Who doesn't find tales astounding! Here are our Grade III-V students relishing one such amazing, yet didactic, story by Ms. Sheema.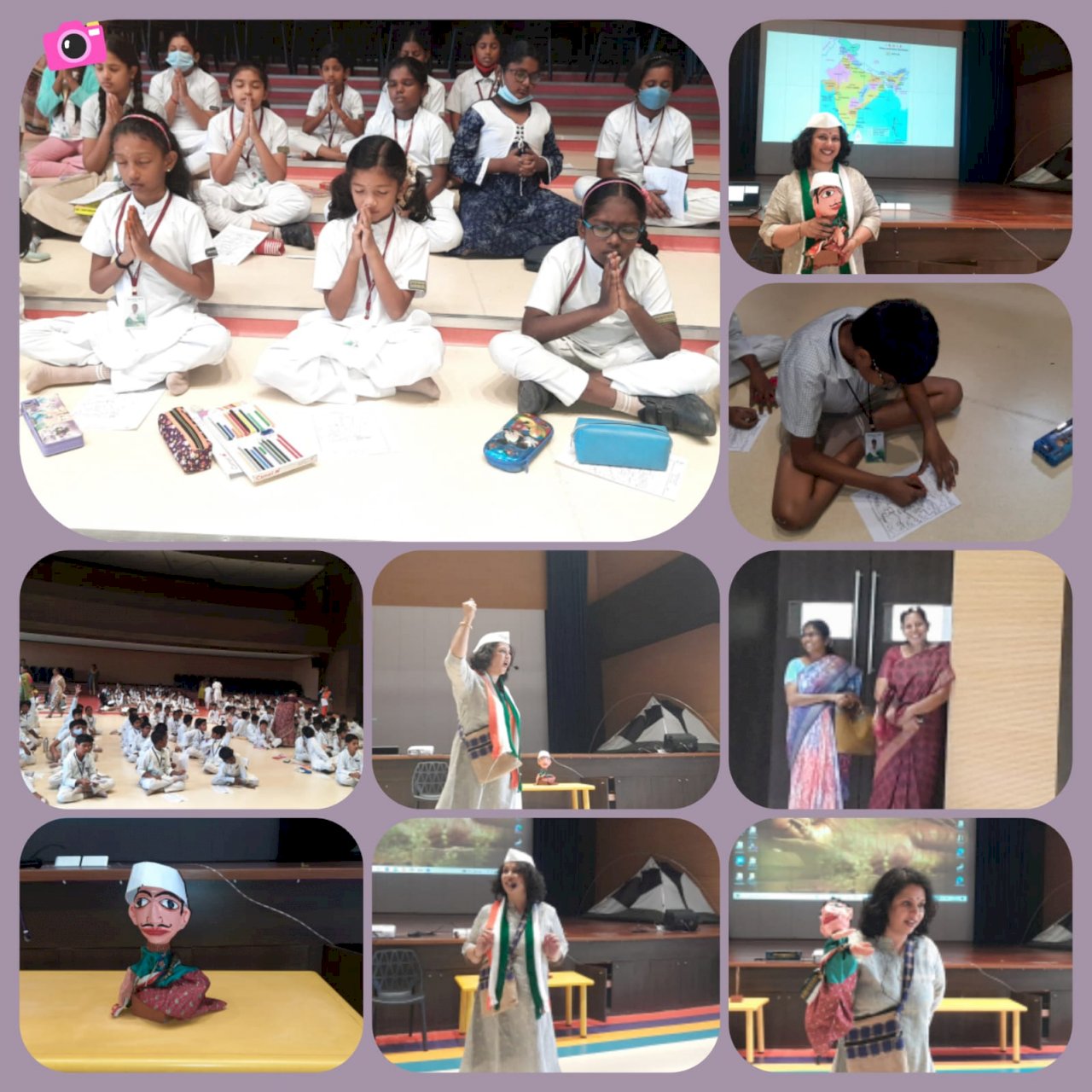 08/11/2022 11:17:18 AM
Our honourable Chief Minister has insisted to take Pledge against Drug Abuse in all schools. Students of our school have taken this pledge to have an awareness.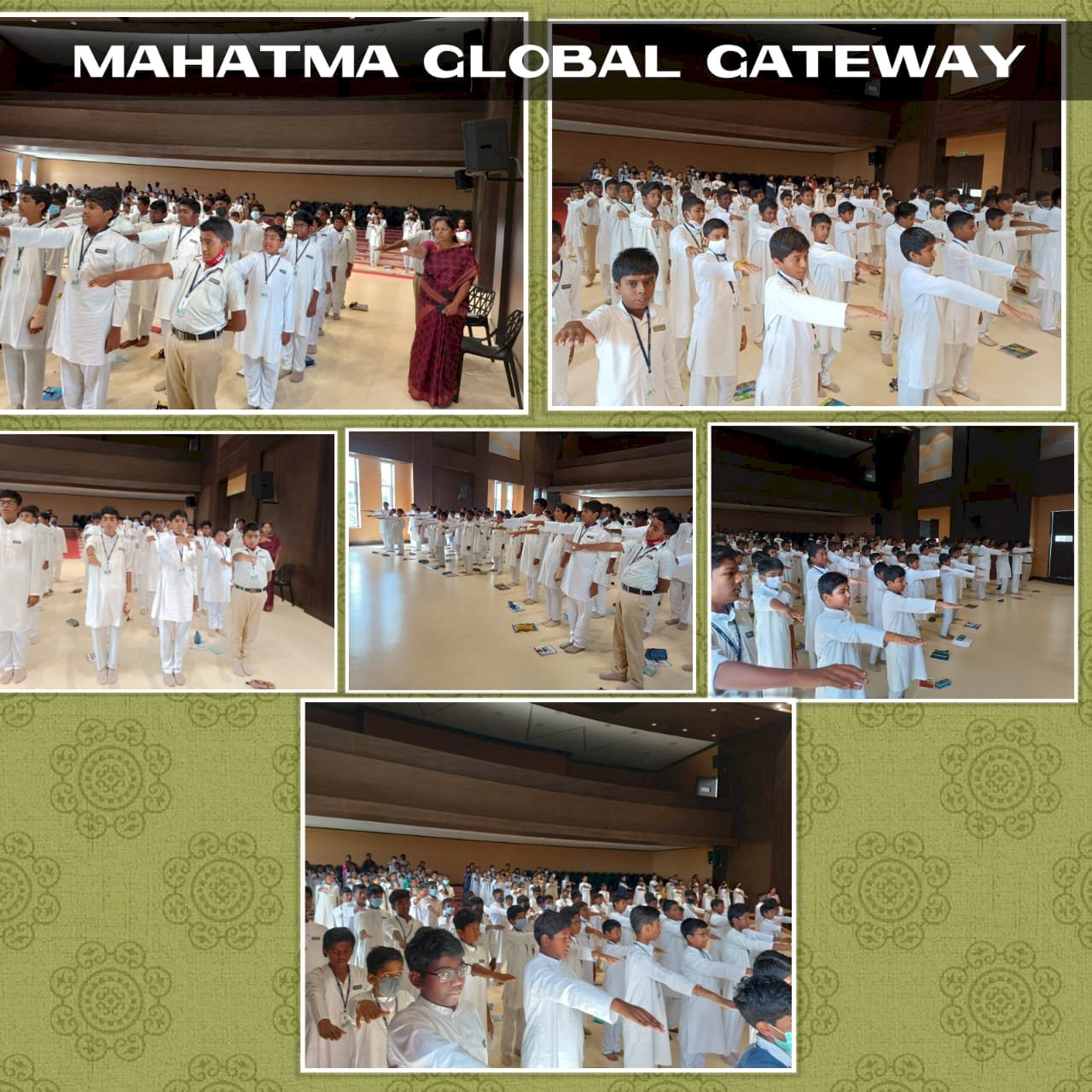 08/11/2022 11:17:04 AM
Story telling is a most powerful way to put ideas into the world. Students of Middle school had a wonderful story telling session conducted by Mrs. Seema Karanrh. She is a renowned story teller who is famous under the title Story with Seema. Students enjoyed the real life incidents through stories which was brought to life.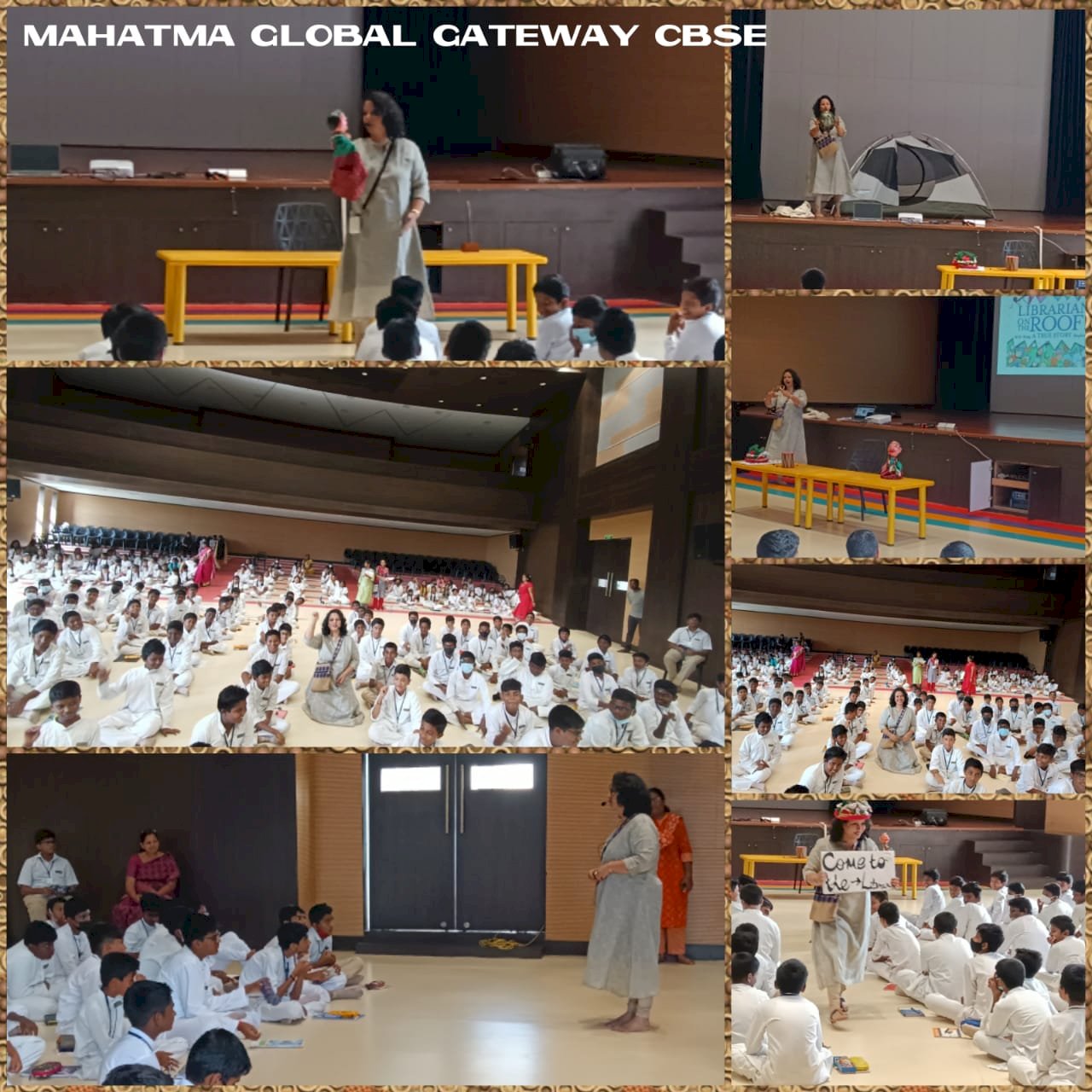 08/08/2022 11:05:43 AM
Senior Sports day was conducted on 5.8.2022 (Friday). Mrs.Kamini Murugaboopathy India's Ace Tennis Player (National & International circuit Leading coach & Mahatma Alumni) was our chief guest.
08/08/2022 10:51:50 AM
Grade III to V What else can be more illuminating than our Grade 3-5 Science Club performance! Our beloved students reminded us of our duties in preserving our green earth with their amazing staging.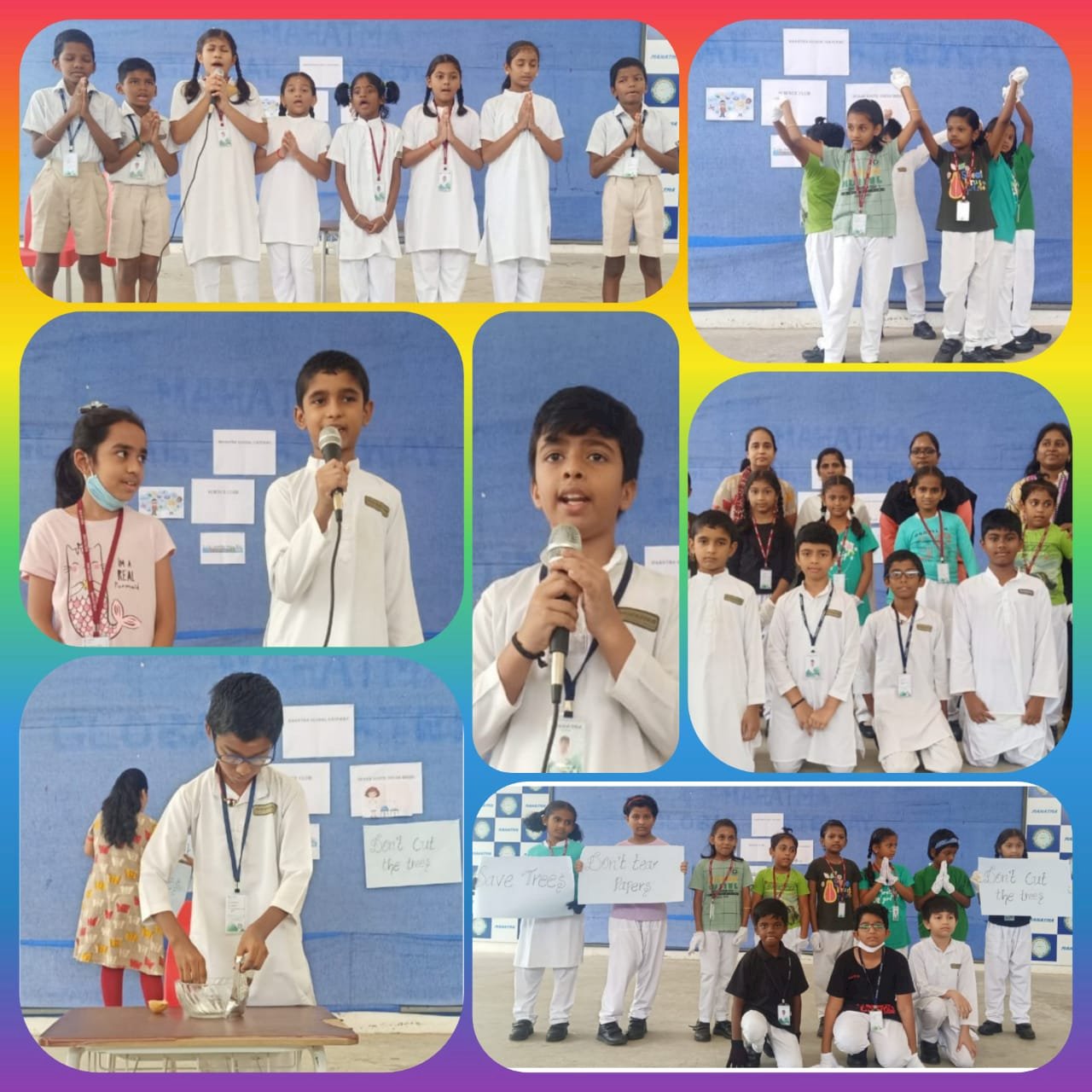 08/08/2022 10:51:38 AM
Grade III to V "A pleasant word with beaming smile's preferred, even to gifts with liberal heart conferred," says Thiruvallurar (trans. by Rev. Dr. G. U. Pope). It's charming to note that our Tamil Language is pregnant with this "beaming smile". Likewise, with our students of Tamil Club it was an actual stroke of euphoria. The assembly concentrated on the tamil month of Aadi and International Day of Tigers, leaving us with a message to take back home.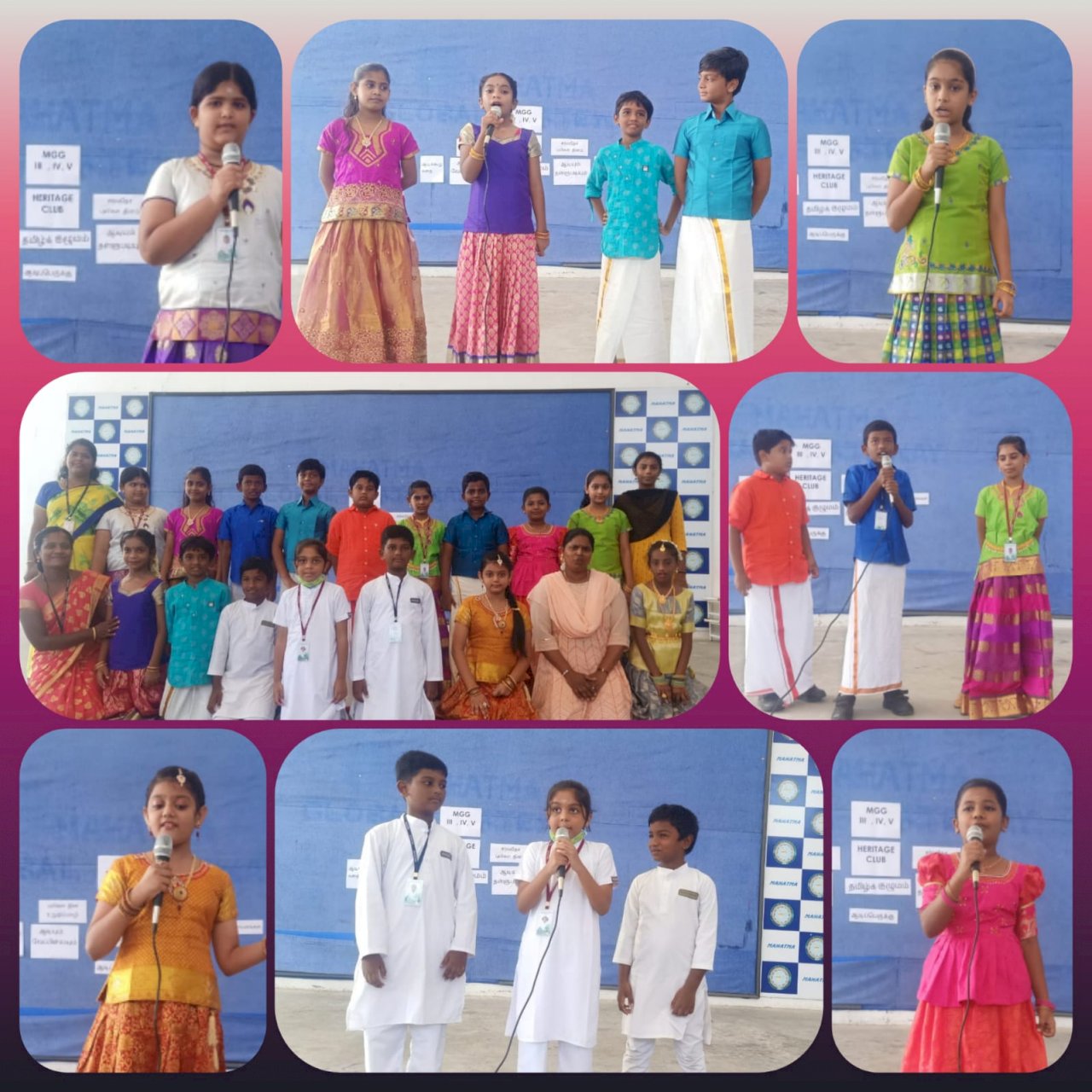 08/07/2022 09:15:18 AM
The Achievement of our Class X & XII students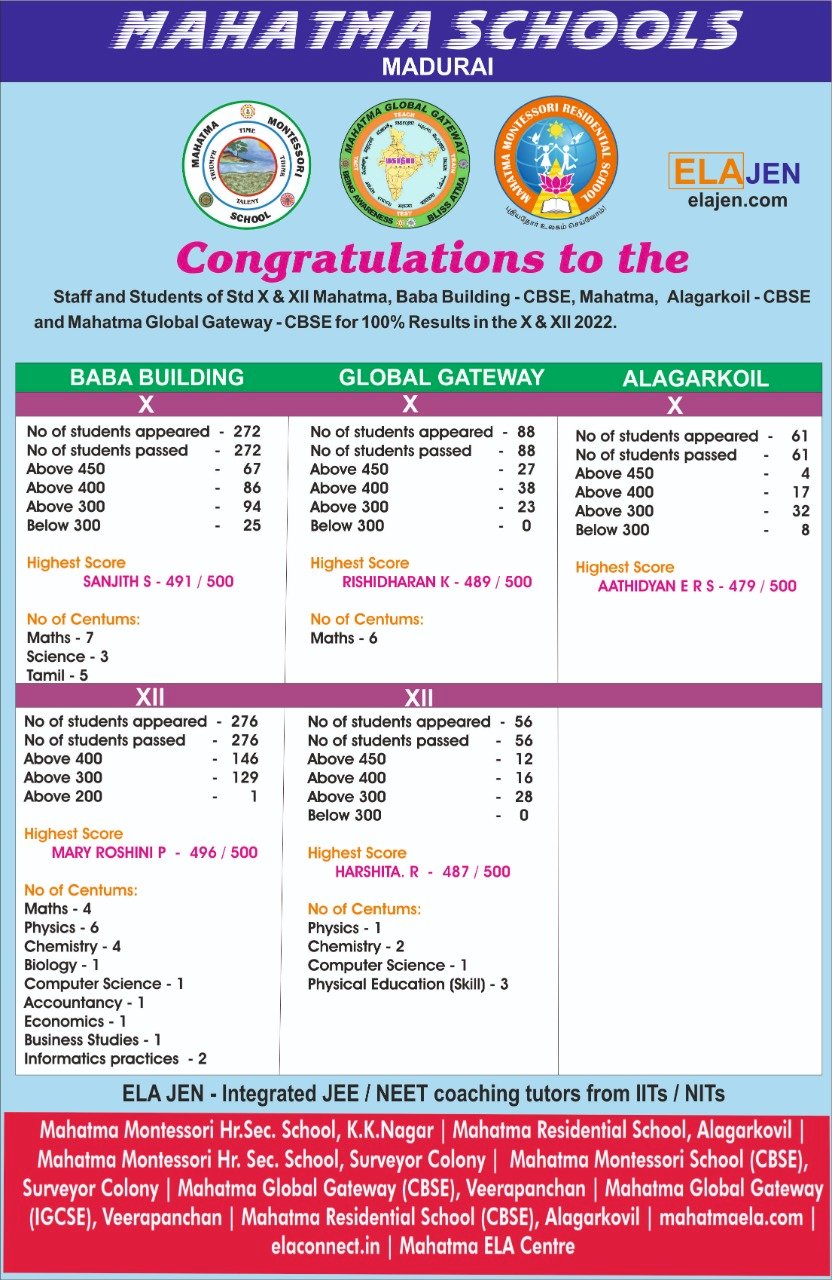 08/01/2022 10:53:32 AM
We are glad to announce that we have received Continuous Excellence award from Cambridge. Thank you parents for all the support you have rendered.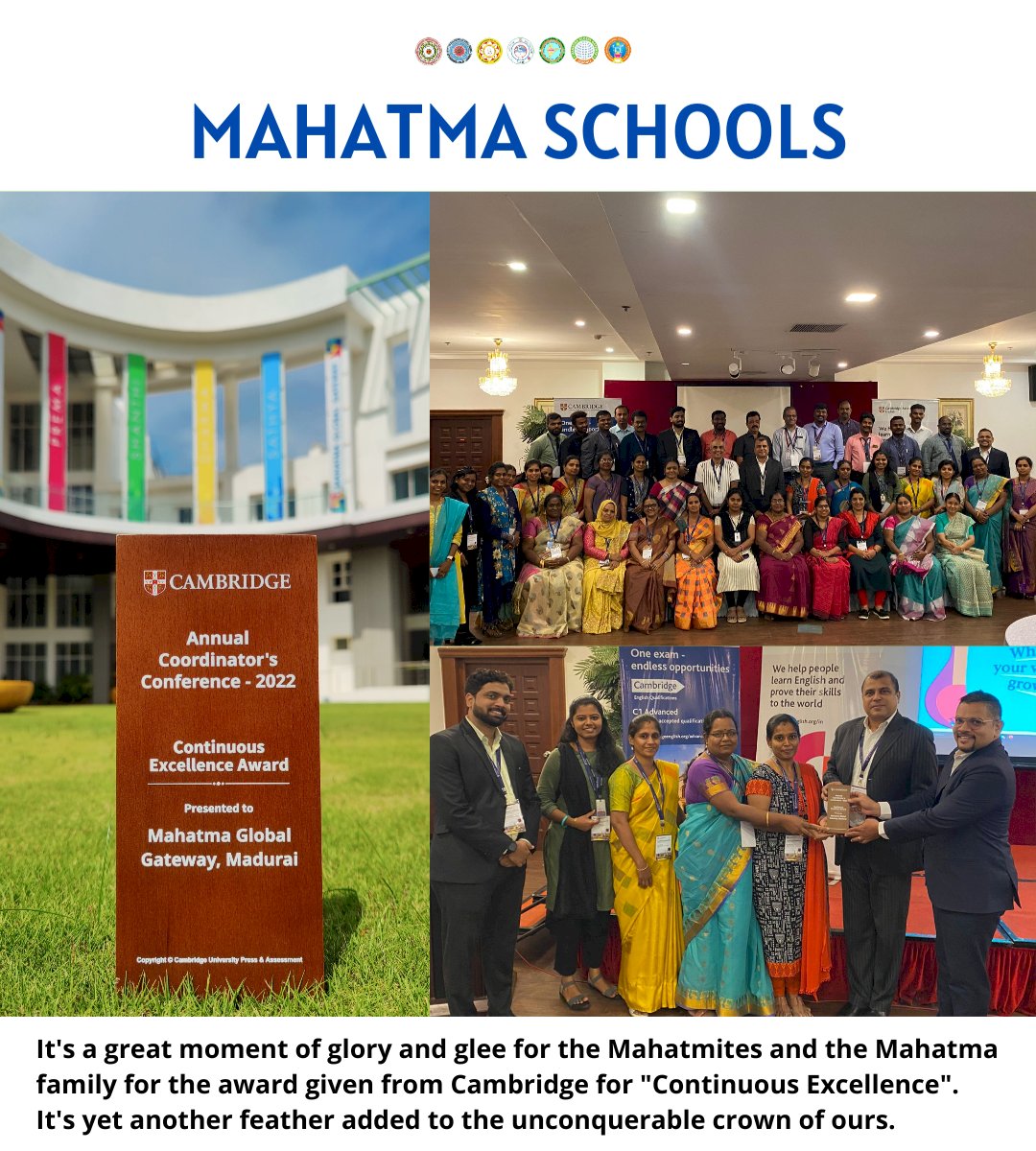 07/26/2022 10:58:22 AM
The club is an opportunity to everyone to stage their innate talents. During Grade 1 and 2 math club, Almost 40 students participated and did math dance, math puzzles and math skit. A toddler recited tables by performing silambam was a goosebumps moment and another group of children taught their friends the tricks to write tables. Math Skit stole the hearts of all the children which imbibed wonderful values.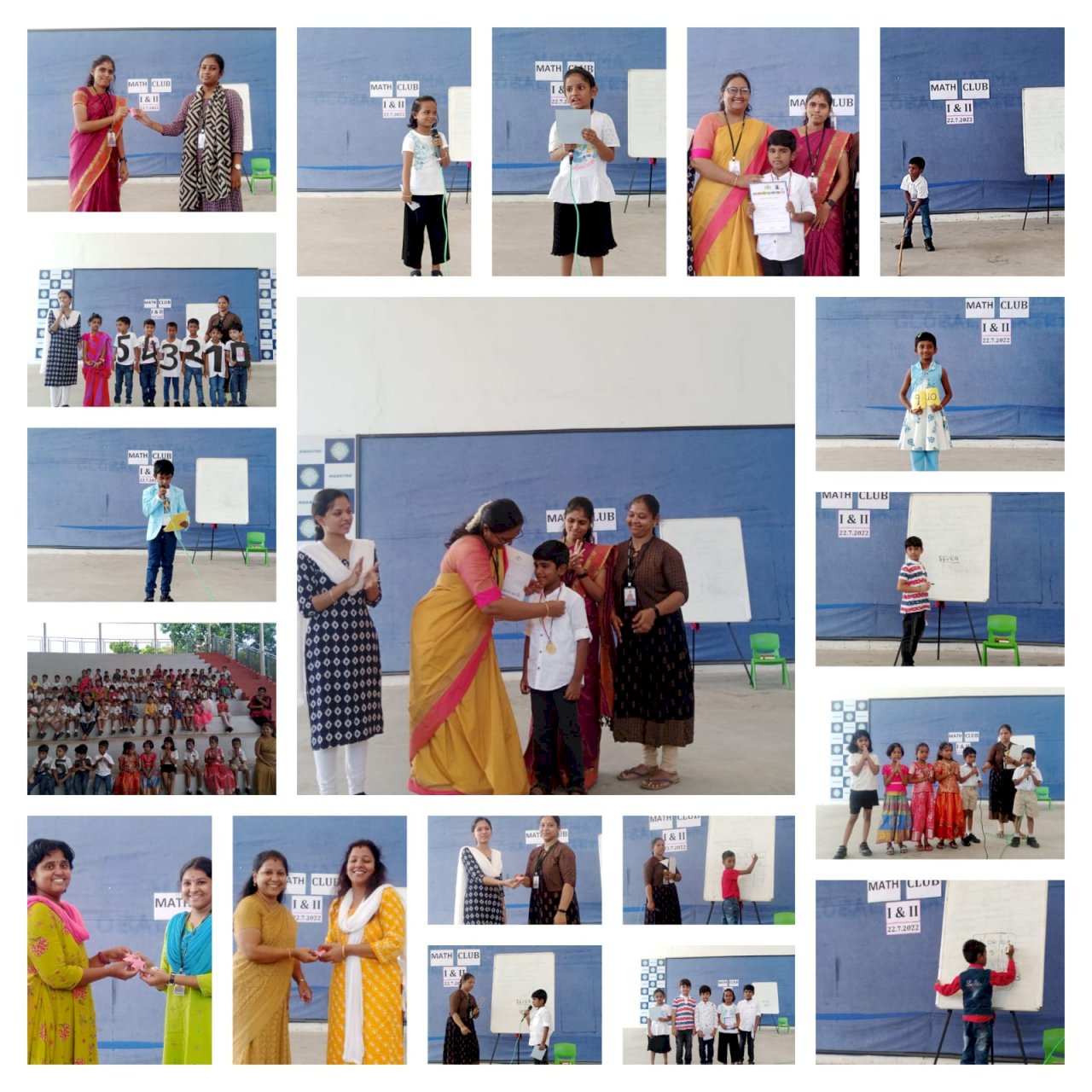 07/25/2022 10:50:31 AM
Check out the 2nd graders English storytelling workshop. Our coordinator, Ms.Sangeetha, took the children on an exciting journey through the story. She narrated a story of "The mouse in the house" that kids loved it and they started to narrate the story with the actions and for the follow up kids have done a 3D mouse craft activity.As children listen and participate, they develop active listening skills, they acquire the ability to have meaningful communication with others.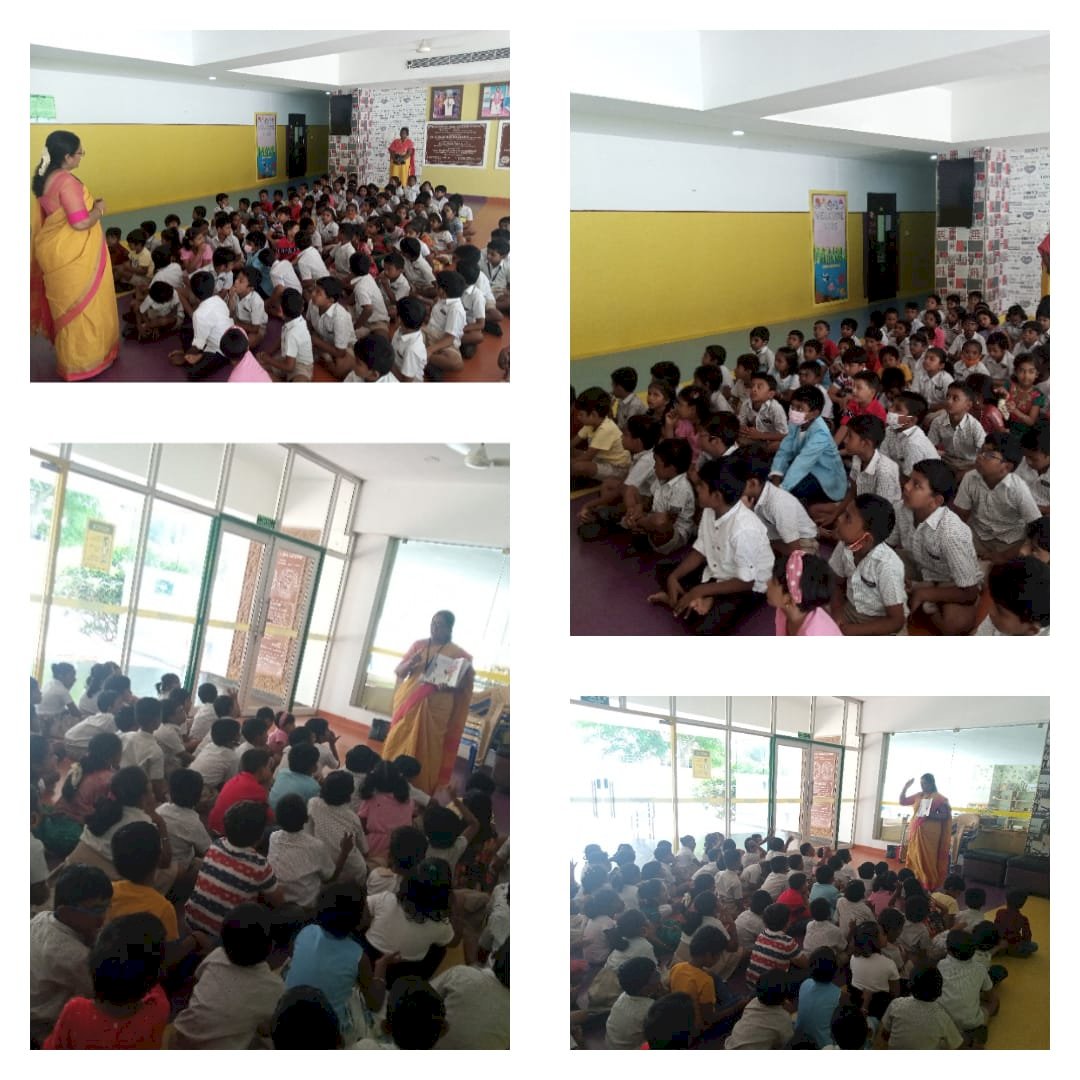 07/25/2022 10:49:55 AM
Kitchen utensils Display A variety of kitchen utensils like tongs,mesh skimmer,grater and peeler,spatula,toaster,frying pan,sauce pan,whisker,rolling pin,chopper board,knife,spoon etc were displayed on Friday. Children viewed the utensils and the purpose of each utensil is explained to them.they were so curious to learn and shared their experiences with the teachers.