09/10/2019 11:36:46 AM
Kerala Onam Festival was celebrated with Flower carpet, Malayalam song and story of king Mahabali. Kids came in Kerala's traditional costume to mark the Onam festival. Happy Onam!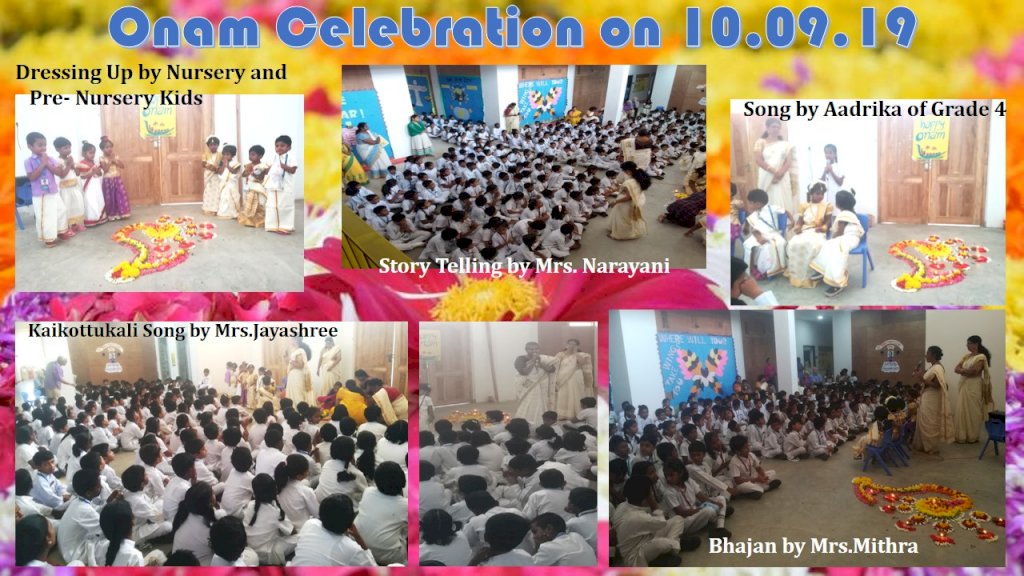 09/10/2019 10:47:29 AM
The presentation by our Academic Director Mr Brian Waller on 'Advancing in Pedagogy' and the orientation to the curriculum titled 'Lets talk about academics' by our Principal Mrs.Narayani was organised on 7th September, 2019 between 10 am and 11 am. Thanks to the teachers and parents who attended the session and thanks for sharing your feedback on the same.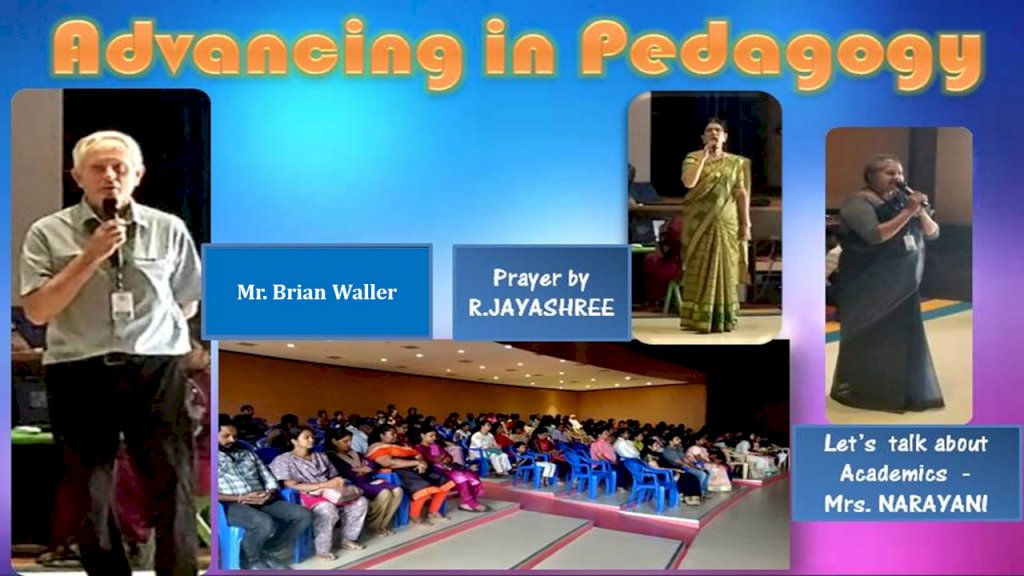 09/07/2019 10:41:17 AM
The home task for the Grade 5 learners on the topic 'The positive effects of Human Activity on the environment' from their Biology chapter on 'Caring for the Environment' was well understood by the learners. Here we have the best 4 drawings in Today's News! Good Work Children!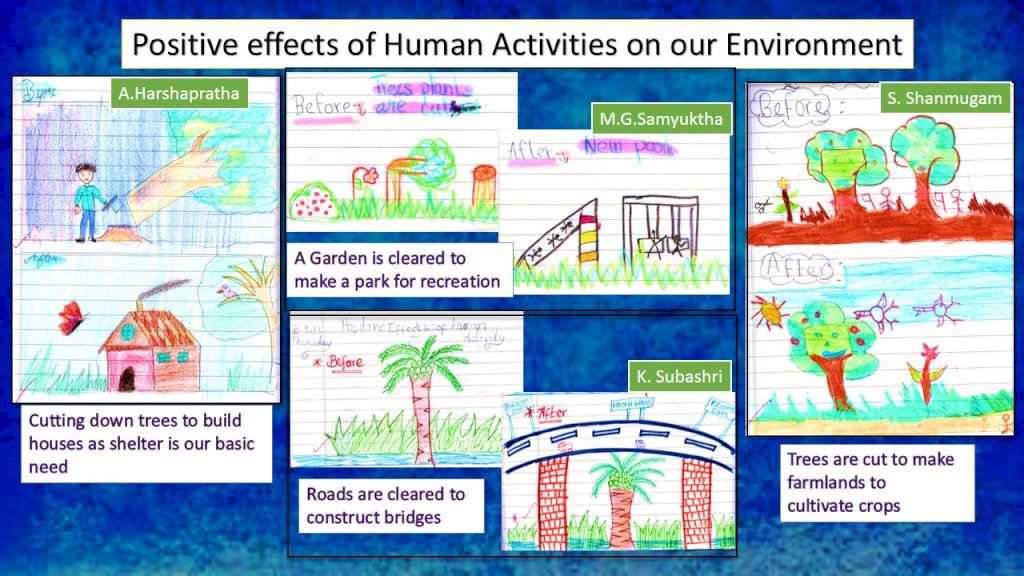 09/06/2019 12:31:33 PM
Dear parent, Greetings! Diphtheria Vaccination was given today from LKG – VII Std for 95 students and 20 parents. Thank you for your cooperation. For students who have missed out today can come to MGG- CBSE tomorrow by 9:30 a.m to have the vaccination. Warm regards, Principal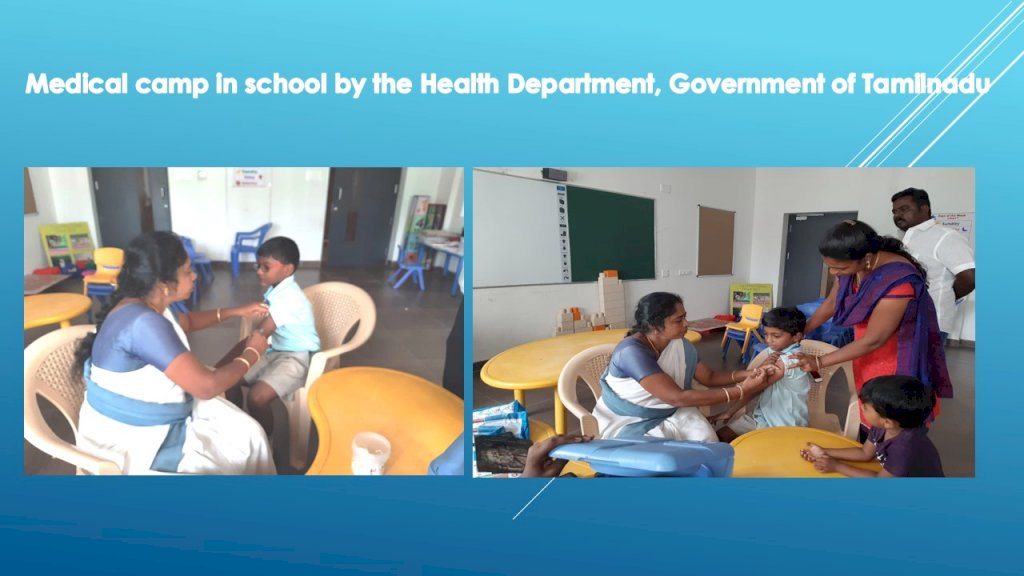 09/06/2019 12:24:55 PM
International Literacy Day - Each one Teach one activity. The international Literacy Day was observed today in school to make the learners understand the commitment they need to have towards integrating literacy and skills for the development of the nation. Children tried to teach the housekeeping staff and a few carpenters to write their name in Tamil and English. Children tried to teach the little ones in the pre nursery to write their name. Let's hope this activity would make the children understand their responsibility in making our India a literate nation.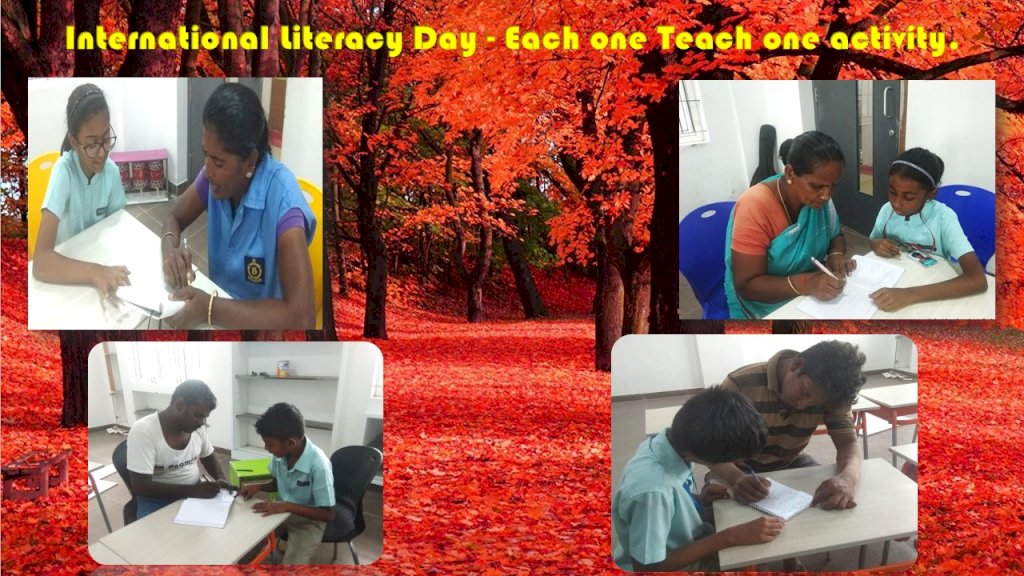 09/05/2019 12:50:59 PM
Teacher's Day(05.09.19) Celebration in school organized by Grade 7 learners.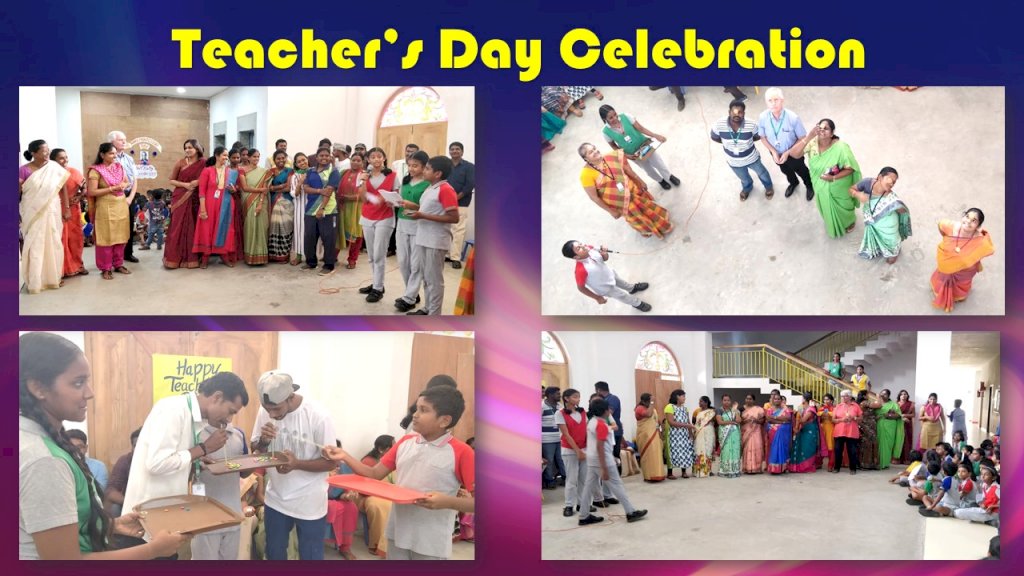 09/04/2019 04:30:18 PM
Dr.Maria Montessori's 149th Birth Anniversary was celebrated with children dressed up as different stages of Dr. Maria. Different concepts were explained by the kids with the appropriate materials. Live long Dr. Maria Montessori's methodology.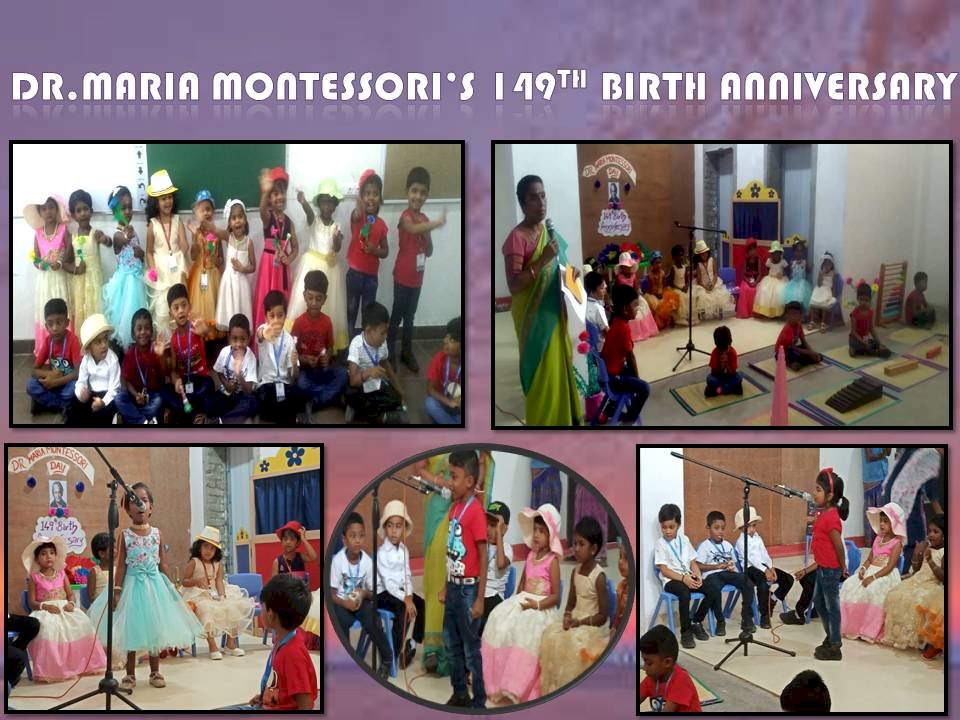 08/30/2019 09:27:47 AM
SPORTS DAY(30/08/19) Mahatma Global Gateway campuses organized their Annual Sports Meet 2019 on Friday, 30th August, 2019. The Guest Dr. R. Sharmila, Ophthalmologist and Senior Consultant from Aravind Eye Hospital, Madurai expressed her appreciation on the parade like cadence exhibited by the students in all the events which included Flag Hoisting, March Past, a band of spectrum of both Junior and Senior Drill. The second half of the event was also a colourful sight of fusion with sparkling dancers from both the schools. The day ended with a note of satisfied sigh and 'pat of complacence' from big MGG Team especially the Sports Department, for the day's grandeur.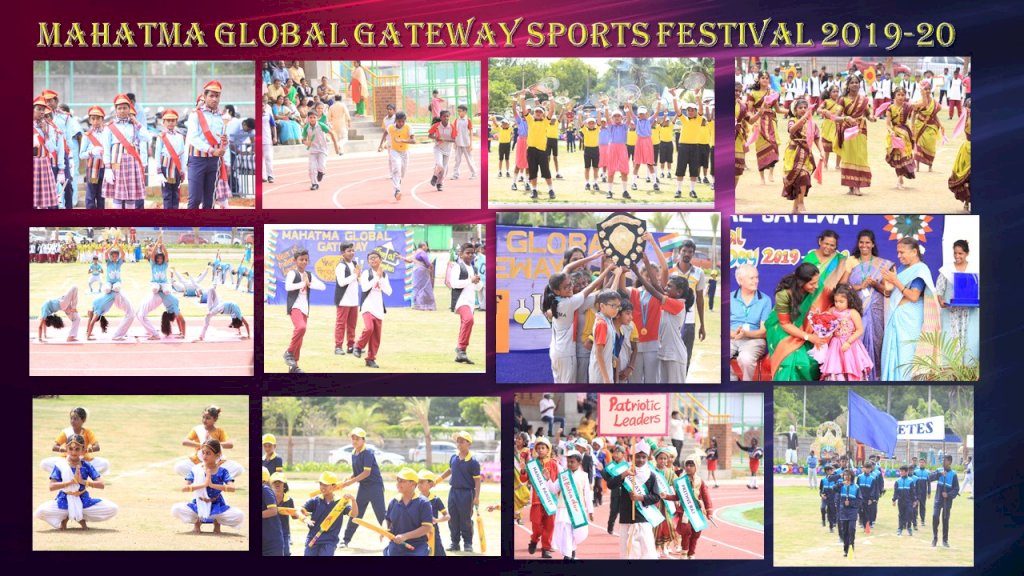 08/27/2019 12:09:01 PM
Sports Festival is fast approaching and the entire school is busy practicing for their events and engaged in the Sports Heats too. Today is the day meant for our support staff to show their talents in games. 'Slow walk race' and 'Ring the elephant' games were conducted to motivate them and bring them out of their regular routine. They played and encouraged the other players to participate with enthusiasm. Hats off to the winners of the competitions! Mrs.Suganya, Mrs.Tamil, Mrs.Leela and Mrs. Manickkavalli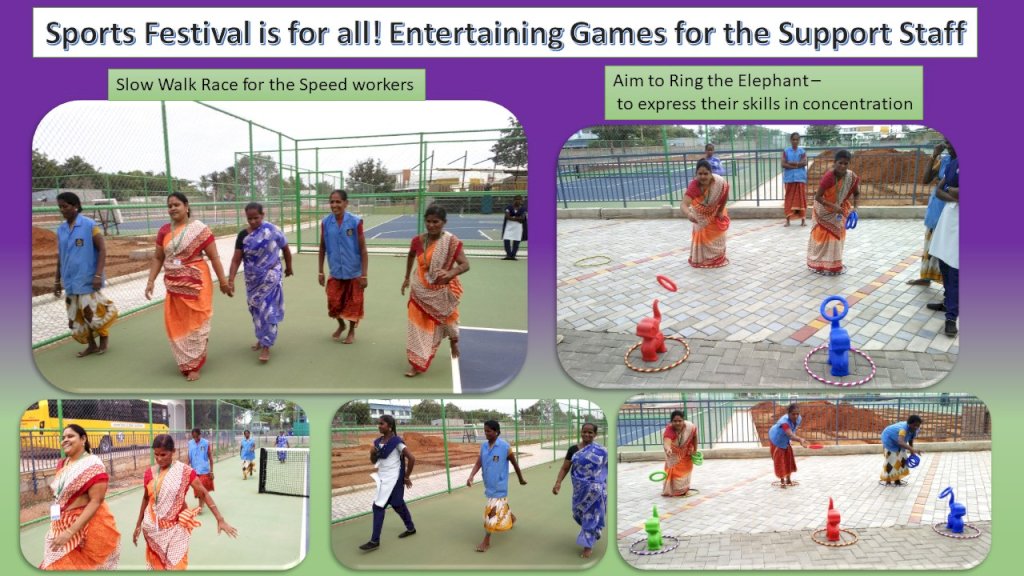 08/23/2019 07:42:10 AM
TEACHERS SESSIONS (19.08.19) As facilitators, we gather together, replenish and retrospect , charging ourselves for more fruitful days! The Faculty Development programmes conducted by Mrs. Rini Rose Mathew on Mondays, focuses on Teaching Methods, Approach to Language, discussions and Personality Develop skills. This is a package which includes activities, games and audio visual sessions which can be further taken by the facilitators to their learners. This week's session on Personality Development emphasized the professional behavior and mannerism expected of a facilitator. Teachers took turns to discuss , express and represent both individually and their groups in the activities. All exchanged written feedbacks by the end of the class. It was a happy-go exciting session where we forget our differences supporting each other as a Big Team!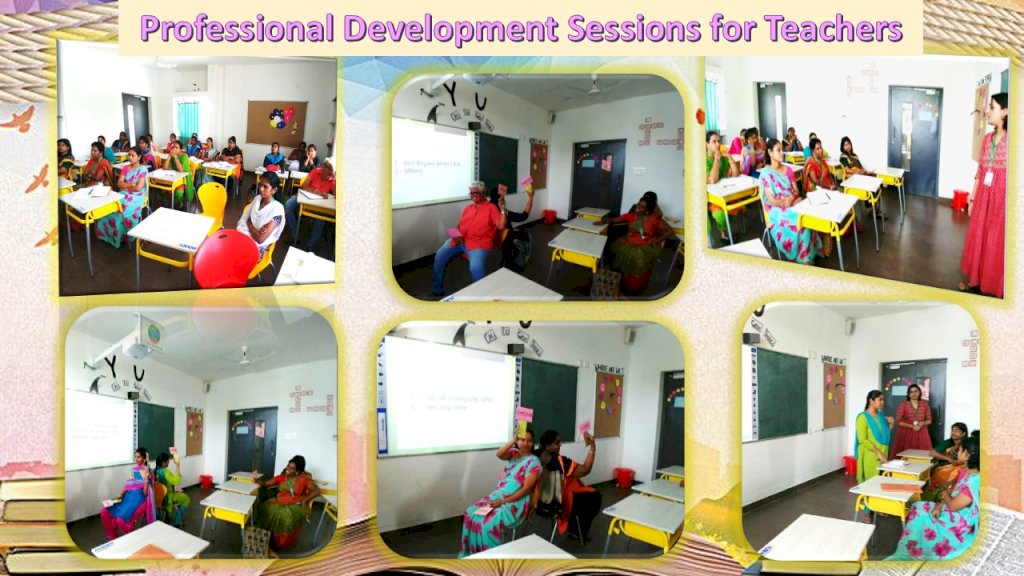 08/22/2019 01:00:32 PM
"Gokulashtami"- the Birthday of Lord Krishna was celebrated with great excitement at our Mahatma Global Gateway Cambridge International campus on 22nd August, 2019. The entire school was filled with dancing and singing of cutely dressed up Radhas and Krishnas. The assembly had story telling by Mrs.Narayani, songs by students Aadrika and Sugitha and bhajans by Mrs.Mithra and Mrs.Jeyashree. The displays made by the faculties were very colourful and informative.We are always thankful to all the parents for their support in making all our endeavours successful by dressing up all the children as Radhas and Krishnas and by sending items for charity! "Hare Rama Hare Krishna" was chanted wishing Lord Krishna a very Happy Birthday!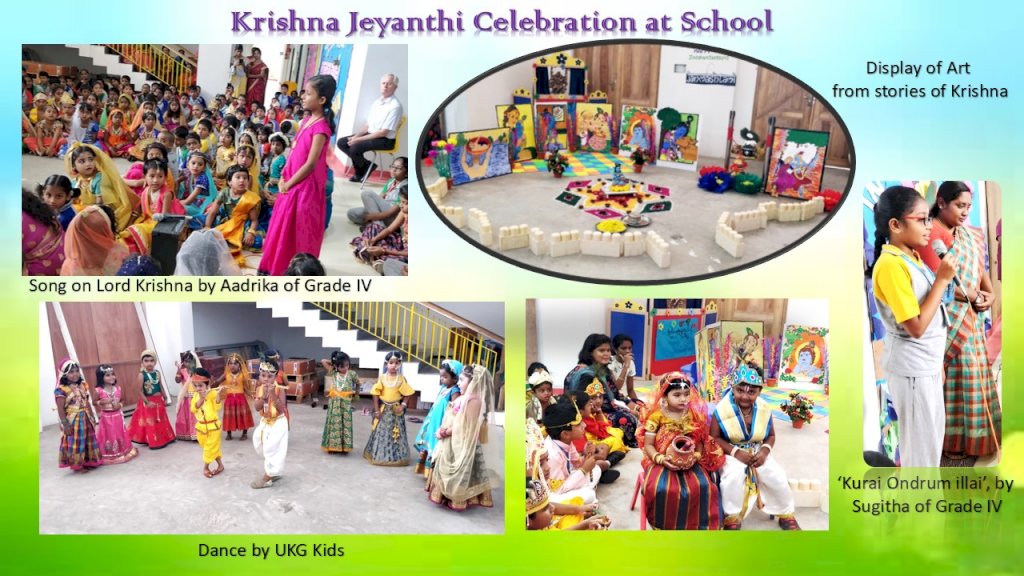 08/22/2019 12:54:56 PM
"Giving is not just making a donation, It is about making a difference". Our UKG kids visited the Pottapanaiyur Government School to celebrate Janmashtami with them. Programs to entertain the children were presented by our school. Children danced for 'chinnan jiru Kannan...' song, Mrs.Mithra sang songs on Lord Krishna and the children distributed Pori Urundai brought by them.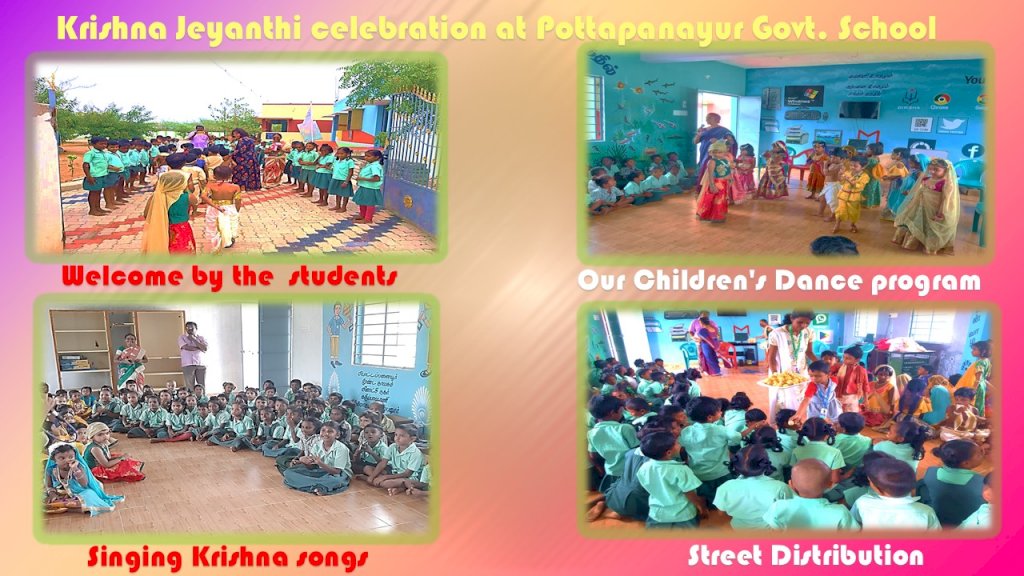 08/20/2019 12:36:50 PM
Dear Parent, Greetings to you! We are very happy to introduce Mr.Brian Waller who has joined as the Director of Academics at Mahatma Global Gateway, Cambridge International. Hearty Welcome Mr.Brian!
08/15/2019 07:15:26 AM
73 YEARS OF INDEPENDENCE (15.08.19) The glorious victory of a country after 200 long years from history, was celebrated as a joint venture by Global Gateway campuses - Cambridge International and CBSE. The sweet note of welcome, the patriotic group songs, the sprighted English speech, the dramatic Mime Show, the rich traditional dance number, with our Senior Principal's special address rekindled the spirit of oneness and unity in the audience. Prizes were distributed to the winners of Independence Day competitions for Parents after the function.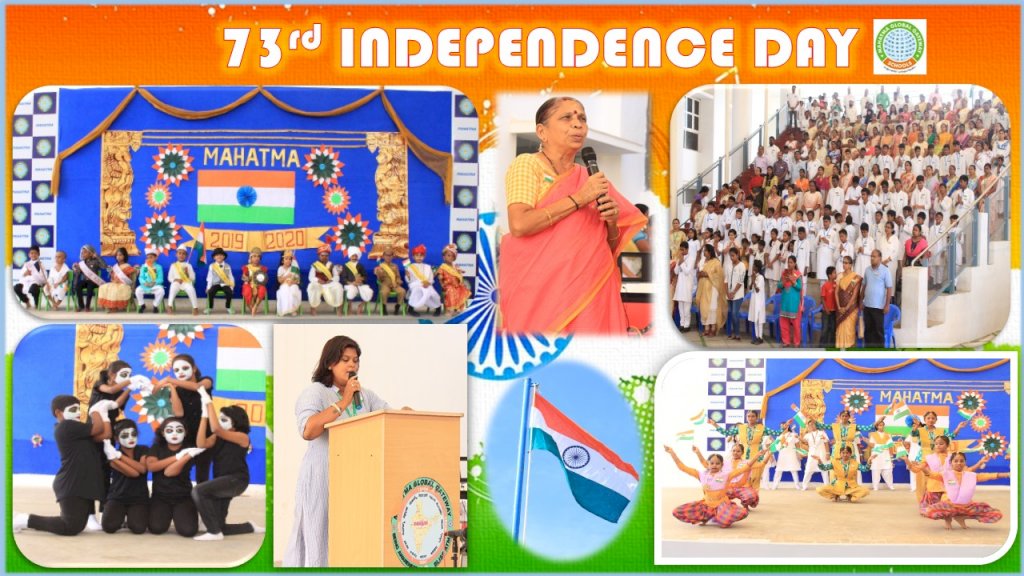 08/15/2019 07:12:02 AM
SCHOOL CINEMA - Learn with Fun! (10/08/19) Teachers attended a session on School Cinema by Mr. Arivazhagan, Freelancer, representing the LXL Ideas Company. It was an interactive discussion on the role played by selected movies prepared and screened exclusively for children in schools. This project aims at working on the values and Life skills in achild especially to reaffirm the Thinking, Emotional and Social skills. Resource materials were distributed to facilitators with an explanation on how to proceed with the school cinema period. This new venture brings out the desired results in students when planned and executed on a regular basis. A one minute video review, on behalf of the entire team was given by Mrs Rini and Mrs Gayathri immediately after the session.